Do-It-Yourself Promos; The Pros And Cons Of Printing Promo Pieces In-House
Promo pieces for selling your photography should be specifically planned for personal correspondence directed at your targeted audience. In-house printed promotional materials have become increasing popular as the technology for the design and printing has increased and the cost of production decreased. This type of promo piece is not for direct (mass or bulk) mailing. The in-house promo is used most often for sending ahead to get an appointment, for prospective clients who query for more information, or for a leave-behind after showing a portfolio. Most clients still prefer print promotions, though many photographers are using CDs in addition to the printed pieces.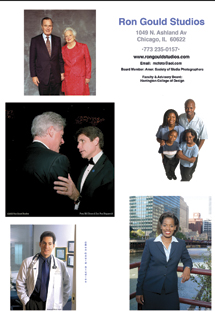 © 2008, Ron Gould, All Rights Reserved
Of course, when doing "mass" direct mail, offset printed materials make sense. That approach is much less labor intensive than printing in-house. The advantage of in-house material is the flexibility in design and quick turnover, as well as the ability to "print on demand" when materials are needed. To print your own promo materials, design and quality of production is the key. You don't have to spend a lot of money for printing in-house promotional pieces, but you do have to plan well.

Recently I talked with some photographers to see how they approach and plan for in-house promos.

Shutterbug: What have been the main issues you have encountered with the design, production, and printing of your own short-run promo pieces in-house?

Ron Gould (www.rongouldstudios.com): Because I work as my own graphic designer I have to be objective enough to choose the best photos to illustrate what I do. I have to design the pieces as best I can, but the production and printing are easier with today's technology. I do commercial location photography; this includes annual report, industrial, special event, and corporate, so I use two different promo sheets, 81⁄2x11", composed in Photoshop that I can print out as needed.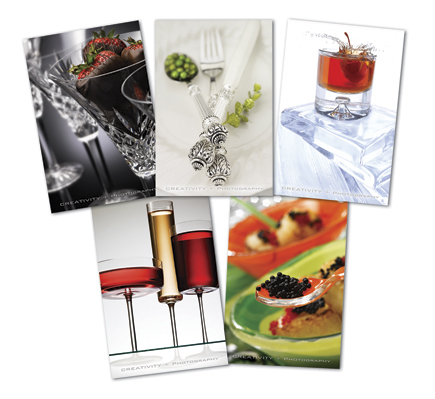 © 2008, Rick Souders, All Rights Reserved
Rick Souders (www.SoudersStudios.com): Our biggest problem is keeping to a timely schedule so that when we do a series, it is planned, executed, and printed out on a very specific timetable. The obstacle with design is to research and see what people are doing and what art buyers are buying. Photographers too often love their own work but it might not be the best image for a promo. The other issue with production is that it needs to be scheduled into the studio calendar just as if it were a client assignment. Otherwise, it gets bumped and bumped and bumped again.

David Bowman (www.bowmanstudio.com): For my design it took a few years before discovering the best strategy for my work. For print production I started with Epson inkjet prints in envelopes and got my first jobs that way. In the beginning I wanted the type of promos that you read about; the kind of promo that could win an award for creativity. But through experience I've learned to appreciate the value of longevity of a campaign over a one-time award winner.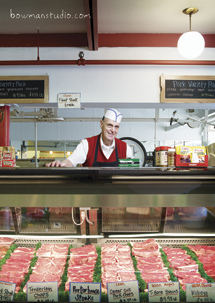 © 2008, David Bowman, All Rights Reserved
Tony Blei (www.SmartAz-Photo.com): For me, the downside of being a newspaper photojournalist is that I never had to promote myself (unless I was looking for a job at another paper) so I had to learn everything. Before I left the news business, I took a position as a page designer. I don't care how many times I read Tim Harrower's book The Newspaper Designer's Handbook, I realized I was never going to be a great designer. I'm a photographer. I agree that photographers should hire graphic designers to help them but I need to address the money issue. The biggest obstacle I have for the creation of my promos is spending money. Promotions are expensive so since I'm a one-man operation I do it myself but need to always remember to take my time, be a good proofreader and print everything out (don't just look at it on the screen).

FEATURED VIDEO