Business Trends
Are There Digital Photography Clients? Or Is It Just A Mode Of Delivery?
In my workshops I often get asked, "How do you find digital clients?" I think there is a myth surrounding the word "digital." Photography clients are not really "digital" as a category to target in your marketing. Clients are hiring you to create images and, if it is commercial work, buying the use of those images. If it is consumer, wedding, and portrait work, you are being hired to capture and preserve an important life event. You still need to target what you are selling and who you are selling to. How you get there (digital capture vs. film and then scanning for digital delivery) is not as important as what it looks like when you are done! So there isn't a "digital client" as much as there is the need to look at how you plan your marketing and how you use digital technology to deliver images. There are two approaches.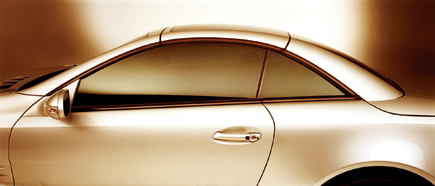 All Photos © 2005, Al Satterwhite, All Rights Reserved
First, you can use the digital technology to create work that looks more like an illustration. The client hires you for your ability to create a unique image. This opens an entirely new market for photographers. Because this is an expression of your personal style, you can promote yourself like an illustrator, and for this advertising in a creative source book (online or print) is probably the best marketing tool. This exposes the greatest number of clients to your style. These are usually commercial clients and they can find you from your website or print ad when they have just the right job. The most common response by this type of client when they see your style is, "Great work! I can't wait to find the perfect project for you."
The second approach is to use digital technology to create an image that still looks like a photograph. This is the more traditional and usual approach to marketing your photography services. You could use digital capture or film. You could do the image enhancement and assembly of various elements. The combination of elements afforded by digital technology is endless! This work is usually subject or industry specific so you can market your work more directly to clients (e.g., food photography or fashion photography). The best marketing tools are usually direct-mail campaigns, websites, and sales calls. For marketing purposes, digital technology itself is not the main issue--the main factor is how your clients will use the photos.
For a professional photographer's point of view, we talked with Al Satterwhite (www.al satterwhite.com), who started working as a still photographer at a major daily newspaper in Florida while in high school. In 1969, he started a career as a free-lance magazine photographer working out of Florida and Los Angeles. Over the next 10 years he worked on assignment for almost every major national magazine. In '80 he moved to New York City to concentrate on advertising.