The Business Side Of Fine Art Photography; An Interview With Raymond Meeks
Born and raised in the Midwest, Raymond Meeks (www.raymondmeeks.net) came to fine art photography after establishing a successful career in the advertising and editorial markets. His love for song and story led to his success in fine art photography exhibitions and book publishing. In reviewing his work Miguel Garcia-Guzman says, "I find the work of Raymond Meeks really fascinating. He uses various types of traditional printing to create wonderful images. Pictures that convey emotional density. Part of his creative work includes the craft of unique artist books." In this column we talk with Meeks about the business side of his fine art photography.
All Photos © 2009, Raymond Meeks, All Rights Reserved
Shutterbug: Your photography has been most successful when tied to stories and poems. What drew you to this theme?

Raymond Meeks: Fiction and poetry have always conjured images for me in a lyrical sense, even more than looking at a book of pictures or an exhibition. The stories of Raymond Carver or Eudora Welty, for example, always stir the creative impulse, visually, and sharpen the way I look at my surroundings and study others.

I've often been at work on a group of pictures with no intent of creating a body of work or related series, and will be reading a collection of stories when a title or phrase will appear and serve as a gathering device to define the work I'm doing. Stumbling upon a working title is so helpful, a revelation that allows me to edit and distinguish what work contributes to my visual story and what falls beyond, what doesn't serve. In that sense, I tend to work in reverse of how many photographers work. They set out with an intent or interest and know what they want to say and then begin making pictures that support their intent. Rarely do I understand what I'm up to when I begin, or do I even know I'm beginning.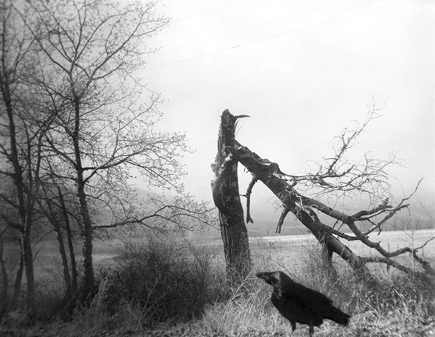 SB: You had already established your business as an editorial and advertising photographer. How and when did you become interested in fine art?

RM: I'd always been interested in having my work exhibited in galleries and museums. These fine art venues are where I'd been introduced to my heroes: Debbie Caffery, Harry Callahan, Robert Adams, Diane Arbus, Roy DeCarava, Frederick Sommer, and Emmet Gowin. I'd begun to wonder why I'd work for a magazine shooting their stories when I had stories of my own that I felt warranted telling. I deeply enjoyed doing photo-essay assignments and working with visual narrative for magazines and was discovering picture stories evolving out of my personal work, mostly surrounding family and the immediate landscape of home. My impulse was to stay close to home and find my work in my backyard (we had moved to Montana). The pictures evolved out of seeing the world around me, my family. This led to my first book, Sound of Summer Running, in 2005.

SB: Your fine art work is published as books and prints. Which came first?

RM: I began exhibiting some of the pictures that later made up the Sound of Summer Running book shortly before finding a publisher. My first exhibit of this work was in Ketchum, Idaho, and that exhibit came from the exposure of my editorial and advertising work. The people who saw my editorial work in particular were the key to my print work being exhibited.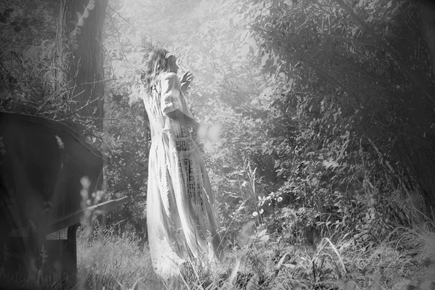 SB: How did your work first get published? Did you submit or did a publisher seek you out?

RM: I've published three books with Nazraeli Press and self-published numerous books in small editions (40 or so). It began when a group of pictures that made up the book Sound of Summer Running were being shown by Jackson Fine Art in Atlanta; I'd sent a mock-up of the book to Anna Walker Skillman, the owner/director of the gallery. Anna asked if she could send the book to Chris Pichler, the owner/publisher of Nazraeli Press, and Chris took an immediate interest in the book and published it a year later.
FEATURED VIDEO