Broncolor Intros New Beautybox 65 Beauty Dish
Broncolor has introduced the Beautybox 65, a new take on its classic beauty dish. Joining broncolor's extensive line of light shapers, Beautybox 65 features a collapsible design, 25.6 inches front diameter and a white interior.
Beautybox 65 includes a reversible gold/white center counter reflector, providing two options for neutral color, or a warming effect. The result is a new portable alternative to broncolor's metal beauty dish reflector. Optional accessories include a translucent white counter reflector (for more direct light), a front diffusion screen and fabric grid (to control light spread).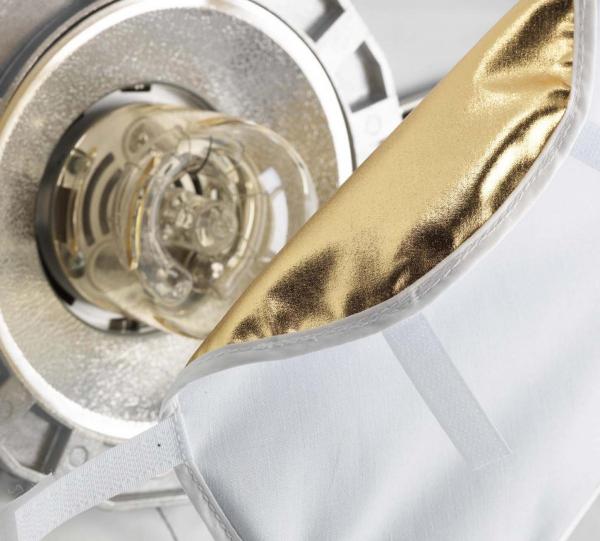 The broncolor Beautybox 65 is compatible with broncolor speedring, fitting Pulso G, Unilite, Siros, MobiLED, Litos lamp heads—as well as options for lampheads from other manufacturers. Beautybox 65 is available immediately from Hasselblad Bron Inc., (US distributor for broncolor strobe, continuous lighting, and light shaping products).
More info on the broncolor Beautybox 65 here. (Pricing has not been announced yet.)
FEATURED VIDEO