Add Realistic Water Reflections to Landscape Photos Using Photoshop's Powerful 3D Features (VIDEO)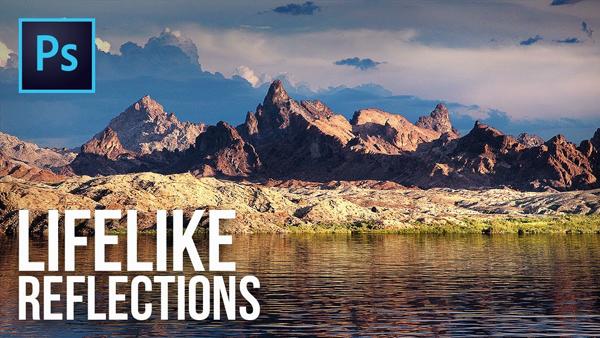 Image-editing expert Unmesh Dinda is one of our favorite sources for in-depth Photoshop and Lightroom tutorials, and in the video below he demonstrates a rather amazing technique for adding realistic water reflections to landscape photographs.
For this tutorial Dinda explains how to unleash the power of Photoshop's often-ignored 3D capabilities to create a reflecting surface on a black layer in three-dimensional space. The result is a realistic foreground that mimics the appearance of a mountain reflecting on water—complete with ripples and a natural shine.
The beauty of this technique is the control you have in rendering the water, whether you want the surface flat and calm or rippled by the wind. It's all a matter of moving sliders in 3D Properties to create the precise reflecting surface you desire.
If you like photographing reflections, upload your best shots to our Picture This: Reflections gallery for a chance to be featured in Shutterbug magazine.
You can find more powerful tutorials on Dinda's YouTube channel, and don't miss the earlier video of his we shared on streamlining your Photoshop workspace for faster and more precise results.

LATEST VIDEO