7 Simple Tips for Using On-Camera Flash to Shoot Pleasing People Pictures (VIDEO)
There are two common reasons that some photographers only shoot with natural light: They're under the impression that off-camera flash is too complicated, and on-camera flash delivers lousy results. The quick video below may change your mind, as a pro portrait photographer demonstrates how to get great results with on-camera flash and a cheap bounce-light accessory.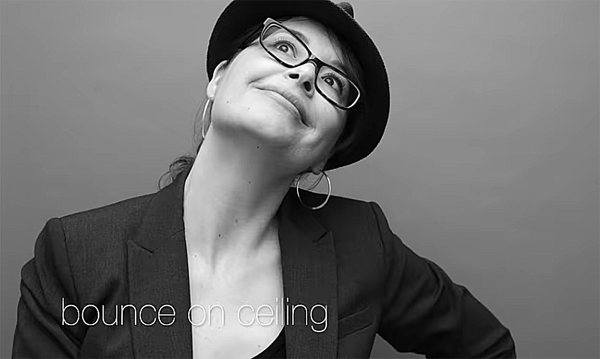 Based in Los Angeles, Jessica Sterling has photographed celebrities and notable sports figures like Steven Spielberg, Hugh Jackson, Justin Timberlake and Serena Williams. And her no-nonsense approach enables her to work fast and capture striking images for both commercial and editorial use.
In this tutorial, she photographs herself while demonstrating seven simple tips that belie the myth that quality portraits can't be achieved with on-camera flash. Her approach involves a creative bounce light technique and a simple accessory called the Lumiquest Quik Bounce that sells for less than $50. There are similar light modifiers available for around the same price.
Sterling's approach enables you to control both the direction and size of the light striking a subject. She also explains how you can create a basic DIY light modifier by using a rubber band to attach a piece of white card stock to your flash.
You can see more of Sterling's work on her website, and be sure to look at another tutorial we posted, explaining how to use on-camera flash for outdoor portraits at night.
LATEST VIDEO