Tamron SP 24-70mm F/2.8 Di VC USD: A Constant Aperture "Full Frame" Zoom
The difference between a "constant" aperture zoom and other standard zooms is that when you increase the focal length on the standard zoom the maximum aperture narrows. This might make the difference between being able to hand hold or not when zooming in, and may indeed force the use of higher ISOs. Known as "fast" lenses, constant aperture zooms are pricier and bulkier than their variable-aperture counterparts. And to sweeten the pot, we've seen more and more fast lenses with built-in image stabilization, which gets you even more low light and steady shot capability.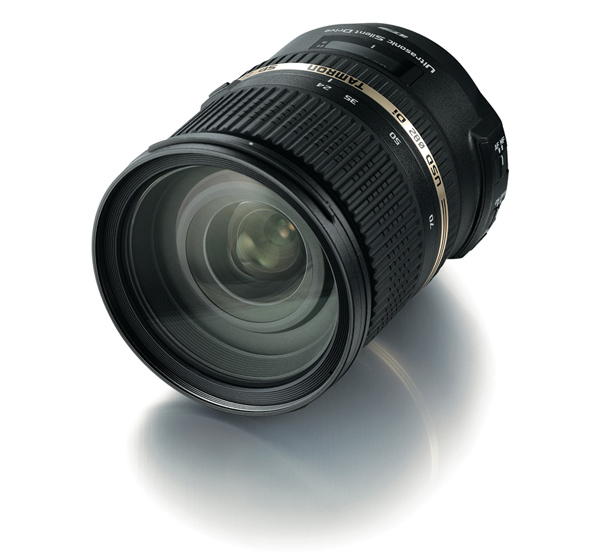 Enter Tamron's new SP 24-70mm F/2.8 Di VC USD Model A007. Selling for $1299, it's not cheap, although less expensive than comparable OEM lenses. The image-stabilized Tamron 24-70mm F/2.8 VC is available for D-SLRs from Canon (tested on a Canon EOS 5D) and Nikon (also for Sony sans built-in stabilization). The lens is targeted at full-frame cameras, but is also compatible with APS-C (cropped) sensor D-SLRs, upon which you'd be working with around a 36-105mm equivalent focal length, depending on camera model.

That f/2.8 maximum aperture offers some inviting prospects. First, there's selective focus, surrounding the subject in a soft blur. And thanks to the rounded nine-bladed diaphragm, those out-of-focus elements take on an almost tactile smoothness that caresses the subject.
Second, it means that, under subdued or overcast lighting and without boosting ISO levels, you can shoot at a faster shutter speed at f/2.8 than you could with a slower lens—and that can make a critical difference. And it also means not having to shoot at a higher ISO so as to arrive at a usable exposure in the first place. That further does away with disturbing digital noise, which is especially bothersome on many older cameras.
But even if you couldn't use a shutter speed deemed necessary to stop motion at the camera—or chose not to (for instance, to blur a water fountain)—no Canon or Nikon 24-70mm f/2.8 lens currently available can boast image stabilization. I may be able to hold a camera steady for relatively long shutter times, but I still feel more comfortable with optical stabilization at my disposal when working with even short telephoto focal lengths, namely 70mm.
VC Reconfigured
This lens heralds a redesign of Tamron's proprietary Vibration Compensation, or VC, as they refer to optical image stabilization. There is no measurable difference between old and new: Tamron continues to calculate VC at four steps below optimal shutter speed for handheld shooting, to prevent camera shake. It's more about the mechanics of the lens and overall build.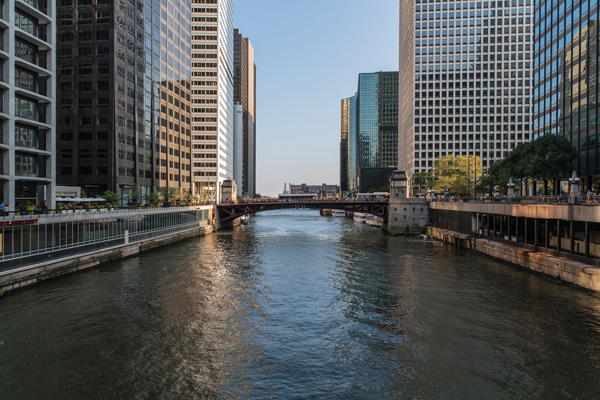 Tamron notes that the VC mechanism has been redesigned in an effort to improve mechanical performance, while contributing to a lighter, more compact lens.
That said, this is still a hefty lens, but not uncomfortably so and in fact is comparable in that regard to competitive f/2.8, non-stabilized lenses.
After having worked with both this lens and the "older" Tamron 70-300mm VC, which used the original VC design, I didn't see a difference in terms of VC performance. This lens clocks in at the stated four steps fairly consistently, regardless of focal length. You should be able to see VC in operation as you peer through the viewfinder, especially with the lens at 70mm. Other than that, VC operation was largely transparent on either lens.
I also tested VC on this lens with the camera mounted on a sturdy tripod, at 1/4 sec (roughly the maximum four-stop range), and at 1, 2, and 4 seconds—all at the 70mm position. No damaging effects were detected with VC engaged—until I reached 4 seconds, where minor blurring was detected. Still, I would switch VC off for tripod use to preserve battery life. Tripod tests were made using the camera's self-timer. (Note: Tamron does not recommend using the VC function when on a tripod.)
Focusing And Zooming
Tamron's 24-70mm F/2.8 VC features a USD, or Ultrasonic Silent Drive, motor to drive autofocusing. The speed of AF operation is difficult to quantize, considering that the camera's AF sensor array has as much to do with AF responsiveness as the lens. Either way you look at it, AF is responsive. And it is quiet.
Manual focus, while not buttery smooth, is smooth enough so that you can effortlessly lock in your target using just one finger from the hand supporting the lens. And when AF is engaged, you have full manual override, which certainly beats having to switch over to full manual when you need to fine-tune focus, unless you're switching to lock in the setting. And that bright f/2.8 aperture certainly helps you manually bring images into focus.
Zooming, however, is not as responsive. The zoom ring is a little, but not overly, resistant, simply requiring a firm grasp to rotate. However, I did not detect any lens creep. And to further ensure against unintentional lens movement, Tamron has provided a zoom lock at the 24mm position.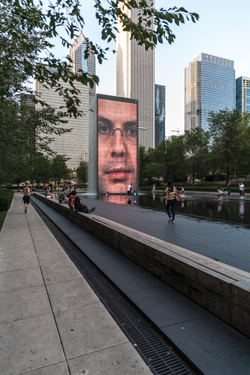 Optical Performance
This Tamron lens features three LD (Low-Dispersion) glass elements, three glass-molded aspherical lenses, one hybrid (optical resin + glass) aspherical lens, and two XR (Extra Refractive Index) glasses—all in an effort to optimize performance, while arguably contributing to a more compact design. All that exotic glass did an admirable job of controlling chromatic aberration, but did not eliminate it. Very faint purple/green fringing could be detected. But it took viewing the image at 200 percent to clearly see it. This was readily resolved with a single click in Lightroom (under Lens Corrections).
Boasting excellent contrast, the lens makes images pop out at you. Sharpness improves as you stop down, notably at the corners. I'd say the sweet spot is from f/7.1 to f/11. Lens flare was well controlled, with no apparent signs of ghosting.
Distortion is remarkably well controlled. Yes, at 24mm, you'll see some barrel distortion (outward bowing), but that's easily corrected. Pincushion distortion (inward bowing) is faint at 50mm and still very mild at 70mm.
Vignetting showed itself at both ends of the zoom range, even when the lens was stopped down all the way (lens shade removed to ensure it did not contribute). It was easily corrected in Lightroom. (Important note: Lightroom/ACR Lens Corrections do not automatically recognize Tamron lenses and mistakenly assign a Sigma lens profile. You have to manually select the Tamron brand, after which the correct lens profile is automatically selected.)
Conclusions And Recommendations
This Tamron 24-70mm F/2.8 VC lens features moisture-resistant construction and, judging by the build, feel, performance, and price, clearly aims at serious users. Vibration Compensation was especially noteworthy, delivering consistently blur-free images and all by way of a simple on/off switch on the lens.
Okay, I would have preferred the lens to accept 77mm instead of 82mm filters, since my accessories top out at 77mm, and large glass circular polarizers are an expensive proposition, but that's the price you pay for fast glass. That said, I never once felt at cross-purposes with the lens. I've said this before about lenses I liked: resting comfortably on my left (supporting/zooming/manual focusing) hand, it felt like a natural extension of the camera body—and thereby, a natural extension of my eye.
Specs At A Glance
Tamron SP 24-70mm F/2.8 Di VC USD
Lens Construction (Groups/Elements): 12/17
Diaphragm Blade Number: Nine (rounded diaphragm)
Minimum Aperture: F/22
Minimum Focus Distance: 15"
Macro Magnification Ratio: 1:5 (at f=70mm: MFD 15")
Filter Diameter: 82mm
Weight: 29.1 oz
Length: 4.3"
Diameter: 3.5"
Accessory: Flower-shaped lens hood
Available Mounts: Canon, Nikon, Sony*
Note: Length and weight given for Nikon mount.
*Sony mount does not include VC functionality, as the body includes image stabilization.
For more information, contact Tamron at: www.tamron-usa.com.
FEATURED VIDEO