Zeiss Intros New Premium Piece of Portrait Glass: the Otus 85mm F/1.4 Lens
Zeiss has introduced the second lens in its coveted Otus family: an 85mm F/1.4 lens known as the Apo Planar 1.4/85. Designed for portrait photography or any imaging job that requires extreme sharpness and the ultimate in resolving power, the Otus Apo Planar 1.4/85 is comprised of 11 elements in nine groups and comes in both ZE (EF bayonet mount for Canon) and ZF.2 (F bayonet mount for Nikon) versions.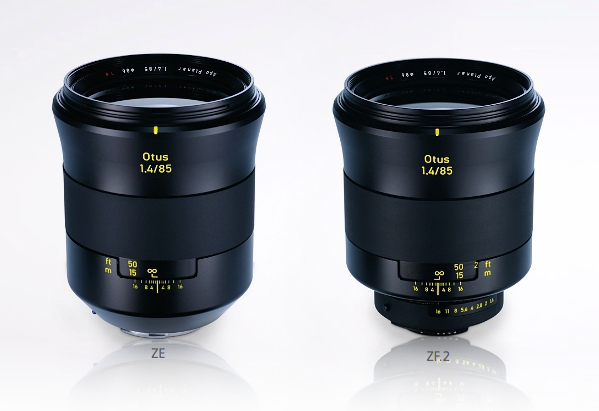 The lens was supposed to be announced at the photokina show in Germany next week but news leaked out ahead of time, causing Zeiss to unveil the Otus (Apo Planar) 1.4/85 on its website.
Both versions of the lens will sell for the hefty price of $4,490 when they go on sale next week. The Zeiss Otus (Apo Planar) 1.4/85 is the follow up to the Zeiss Otus 1.4/55 , which created tremendous buzz amongst lens fanatics when it went on sale earlier this year for $3,990.
More details on the new Zeiss Otus 1.4/85 here.
FEATURED VIDEO