Zeiss Unveils Batis 2/25 & Batis 1.8/85 Autofocus Lenses with OLED Displays for Sony A7 Cameras
Zeiss just launched the Batis 2/25 and 1.8/85 lenses, which are are the first full-frame autofocus lenses with an OLED display for Sony's mirrorless E-mount A7 camera series.
The OLED display on the new Batis 2/25 and 1.8/85 lenses shows the distance of the focal plane from the camera system and the depth of fields. The set-up is designed to help photographers with more creative image composition.
The new ZEISS Batis 2/25 and 1.8/85 lenses are designed to offer optimal image performance, increased contrast and maximum resolution to capture more detail.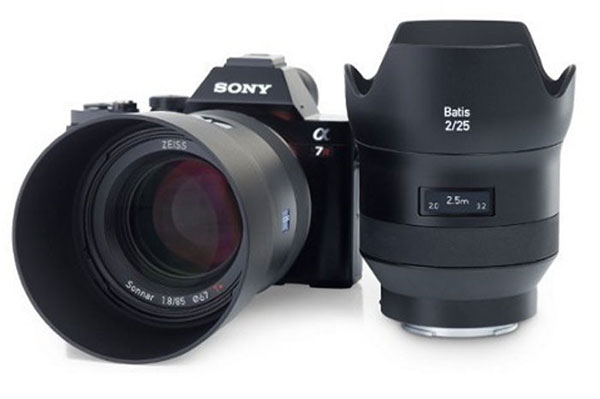 Zeiss Batis lenses are available in a wide-angle and portrait focal length and are a match for the existing lenses offered for the system. The ZEISS Batis 2/25 and 1.8/85 lenses will be available for purchase in April and will start shipping in July of 2015. The retail prices are $1,299 for the ZEISS Batis 2/25 and $1,199 for the ZEISS Batis 1.8/85.
More info on the Zeiss Batis 2/25 and Batis 1.8/85 here. Watch a short video clip about the new Zeiss lenses below.
FEATURED VIDEO