Sony Users: 8 Budget Prime Lenses Under $650 That Deliver the Goods (VIDEO)
Photographers often spend big bucks on prime lenses with fast maximum apertures for a reason. But if you can't afford premium glass, the video below is for you.
Not only do primes often perform better than zooms, but an f/1.4 of f/1.8 maximum aperture can be really helpful when shooting under low-light conditions. And if selective focus is your thing, a fast lens really helps separate a subject from the background.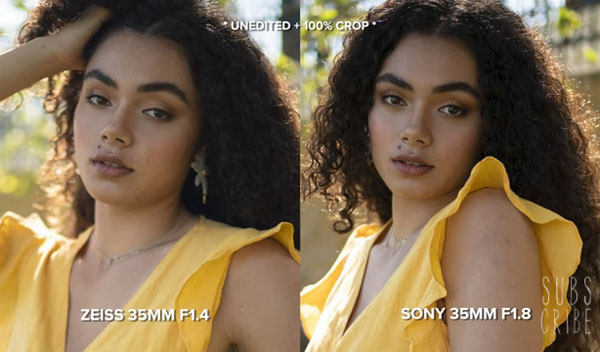 In today's mini review, Australian portrait pro Julia Trotti takes a look at eight inexpensive prime lenses for Sony users, and she provides real world portrait examples of images taken with each lens. Her goal is to give you a better idea as to how these lenses perform, so you can make an informed purchasing decision if one strikes your fancy.
The lenses in this report include three from Sony, four from Rokinon, and one from Carl Zeiss. Focal lengths range from 28mm-85mm, with choices of 35mm, 50mm and 55mm in between. The lenses feature maximum apertures of f/1.4, f/1.8, or f/2.
Trotti makes beautiful portraits and is very particular about her choice of gear. So she provides both pros and cons of each lens to help you decide if one is right for you. But she chose these eight lenses for a reason, and the bottom line is this: "All of these lenses are on this list because I really like them and the photos they produce."
While watching this budget-lens shootout, you'll also pick up some valuable tips and posing, exposure and more. And if you're interested in viewing additional images taken with the lenses, Trotti provides links in the description beneath the video for several behind the scenes videos.
Trotti also includes a list of the cameras and accessories she relies upon for her portrait shoots, which includes everything from filters, tripods, lighting gear and more.
After watching the video, head over to her YouTube channel for more helpful tips on portrait photography.
FEATURED VIDEO