WotanCraft Upgrades Already HOT Pilot Photo Bags
New features, new models and more accessories make the WotanCraft Pilot camera bag lineup better than ever and even more appealing.
When we reviewed the WotanCraft Pilot 7 Travel Photo Bag last year, we called it,"stylish, protective and durable." Without any doubt, it was our favorite camera bag for everyday carry, and the 7-Liter capacity was just right for our needs. Thankfully, WotanCraft left in all the good stuff when they added the enhancements to the current upgraded model. For a nuts-and-bolts analysis of the original Pilot 7, check out our detailed review.
Released in 2020, the WotanCraft Pilot lineup of photo bags quickly became highly esteemed as a nearly perfect design. Although praised by many major review websites and YouTubers, WotanCraft admirably was determined to make the lineup even better instead of resting on their laurels.
"We wanted to perfect the Pilot design even more," Chief Designer Albert Yuan told me. "To make the bag increasingly appealing to photographers, we equipped them with a Fidlock buckle and Quick Adjustable Shoulder Strap as a default, among other overall upgrades. Also, the 2L and 3.5L Pilots were added to the lineup along with more optional add-on modules."
Key Features, Including What's New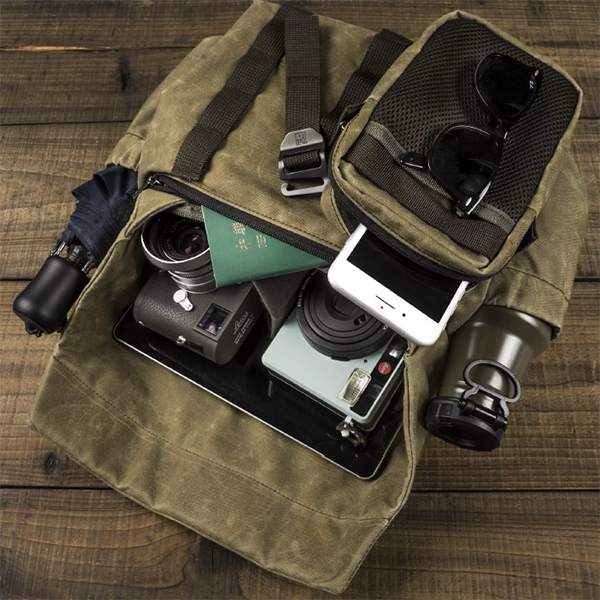 How to Choose a Bag
How does one decide the best camera bag for their individual needs? In an article we ran a couple years back (link here) we listed 10 characteristics to consider when determining the right camera bag for you. This approach might also suggest some options you never thought about. The list is arranged in no particular order because what's important to me may not be important to you at all, which is a significant fact of life when camera bag shopping.
—Jon Sienkiewicz