Lighting Review: Westcott Ice Light Offers Portable Lighting on a Stick
The first time I saw the Ice Light was at a trade show a couple of years ago. Models were walking around the trade show carrying what looked to be lightsabers from Star Wars. It sure was a great way to get attention, but I dismissed it as a gimmick, especially when I saw the price—$500 for a stick of light! But later I got to see Jerry Ghionis, who came up with the idea, use the Ice Light at one of his workshops. Hmm, maybe there is some merit to this thing after all.

An Ice Light is a daylight-balanced light source that you or an assistant can just hold up—no plugs, no flash, no complicated exposure calculations. Suddenly, things were making a lot more sense, especially for the photographer who needs to work quickly, like at a wedding or an event. So, when Westcott offered me the chance to check out the Ice Light, I jumped all over it. After spending a little time with a couple of Ice Lights in a variety of situations, I came away with a newfound respect for this distinctive looking piece of lighting gear.
Constant Light Source
First, let's define some of the areas where constant daylight-balanced lights are useful. They will not overpower sunlight; that is still the domain of flash. I've heard they can make them brighter but they wouldn't be much good for people photography because you'd have the same issue as sunlight, which can make people squint by blinding them with a super bright light.
Working in subdued light is where they shine, in a studio or open shade. Inside buildings with incandescent or fluorescent lighting also presents no problem, depending of course on how close you use the light source to your subject and just how bright the ambient light might be. But since this is constant light you can see the effect immediately and decide just how you'd like to use it.
Shape And Portability
What makes the Ice Light unique is its shape and portability. Looking at it, you might think it would just be useful as a strip light. That would be a mistake. While the shape is long and thin, the light output is more like that of a small softbox. That's because the light is not focused or boxed off like a strip light and illuminates to an angle of about 72 degrees. This gives the light a unique "wraparound" quality, especially when used in close since the nearer the light source, the softer the light.
Specs
The Ice Light is a 20.25-inch stick that weighs 1.3 pounds with an LED light array and Daylight color balance. It takes about 2.5 hours for a full charge that will last about an hour if the light is turned on at full power. Equivalent power is about 150 watts but it can be dialed down. In practical terms, that equals 1/15 sec at f/2.8 at 6 feet. But using the light in close, as it should be, gives us 1/60 sec at f/2.8, a very reasonable exposure that could be improved by just bumping up the ISO.
The battery is lithium so you'll probably never wear it out, and the LEDs are good for about 50,000 hours. A battery indicator light warns you of power remaining. Each end has a 1/4-20 thread so you can stick it on a light stand. The light surface is covered with a hard, frosted plastic. The AC cord for recharging can also be used to power the light, and it comes with clips to slip gels over the light, plug converters for different countries, and a nice nylon case that can be carried by a handle or shoulder strap.
Test Shoots
I used the Ice Light in a variety of situations, including with models in the studio, in room light, mixed with window light, and in very dim light, and even to photograph some jewelry. Quick observations? Once you get one, you'll be hooked. LED lighting is rapidly replacing flash in many situations, and unless you need the power to overcome bright lighting situations or you want to stop action, constant light sources can't be beat for their simplicity of use and true WYSIWYG results. Plus they are fast to set up and break down and you can visually adjust exposure as needed. And they are so light and small that it is even possible to hold the light with one hand and shoot with the other.
Quibbles? Not many. To turn the light on, you hold down the "up" button for power level. To turn it off, you hit the Off button. Having one On/Off button seems more logical. I was also concerned about breaking the Ice Lights, but the plastic diffuser seems pretty rugged and I saw some online videos where they were dropped from 10 feet onto concrete and they were fine. I'd still like to see a hard tube for carrying instead of the nylon case.
At $500 the Ice Light is not cheap, so that puts it out of the price range of casual shooters. But pro-caliber flashes are more than that and these can be a better choice in many situations, so I'd say the price should not be a deciding factor for wedding, event, and portrait photographers. Once you start using them, you'll find more and more uses for them.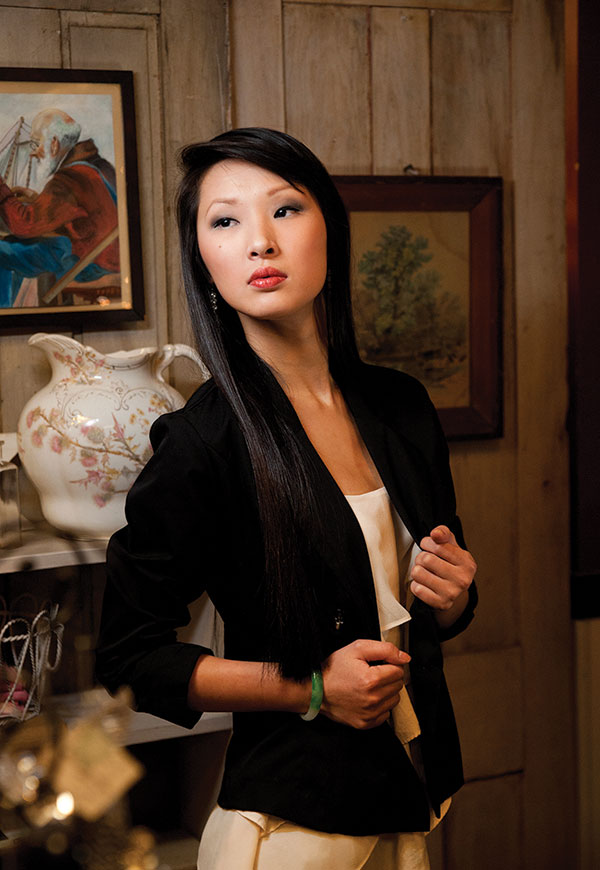 The spec sheet for LED lights gives you the CRI, or Color Rendition Index. The higher the number, the more accurate the color temperature. For example, the sun has a CRI of 100 and quality LED lights are often above 90. The CRI rating on these lights is stated as "90+" by the maker (no specific number is supplied) but I can tell you that I took all of my test images in Raw format and found I did not have to tweak the color at all with my camera set on Daylight color balance, nor could I see any indication of any color cast. As far as I'm concerned, the color rendition is very accurate.
Constant light sources will keep becoming more popular as the technology keeps advancing. If you're like most photographers, the only problem with getting one Ice Light is that you'll wish you bought two or more.
For more information on the Ice Light, visit www.fjwestcott.com/product/the-ice-light.
LATEST VIDEO