Voracious Ants Devour Photographer's Gear in the Amazon Jungle (VIDEO)
When photographer/naturalist Phil Torres set up a camera trap in the Amazon rainforest, he hoped to capture dramatic nighttime images of jaguars and other nocturnal animals near Peru's Tambopata Research Center. What he discovered when he returned to the trap in the morning was something else: Leafcutter ants had eaten or damaged his gear.
Torres' setup included a Canon 7D mounted atop a GorillaPod, with an infrared sensor and off-camera flash.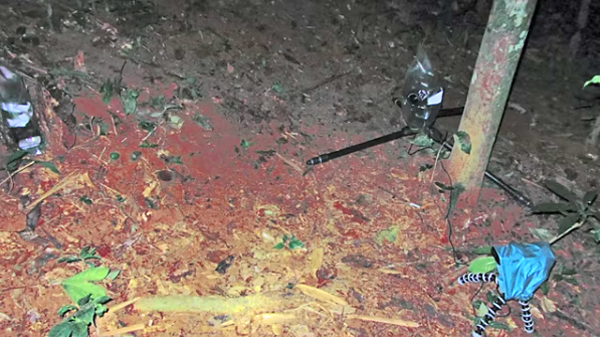 Associate Jeff Cremer supplied the gear and created the setup, which unbeknownst to the team was situated only five feet from the ant's nest. During the night the pests ate through cables, damaged plastic rings on the GorillaPod, and carried off dry bags protecting the equipment from the elements.
A dismayed Torres says, "The ants ate everything. EVERYTHING!" You can explore Torres' work on Instagram.
FEATURED VIDEO