Valentine's Day BOUDOIR Photos: A Great Gift for Your Loved One (VIDEO)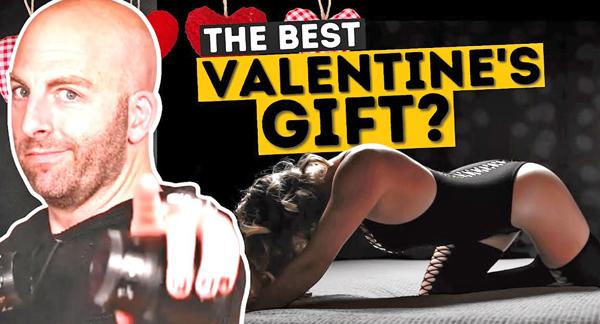 Valentine's Day is right around the corner, and a beautiful portrait of your partner makes a meaningful gift. If she wants to showcase her figure for more intimate shots, that's not difficult to do.
In the quick tutorial below from the Boudoir Guild, an instructional site for photographers of all skills levels, you'll learn a few simple tips for shooting boudoir images that make you and your model proud. While this episode has a Valentine's Day theme, the techniques discussed can be used all year long.
California-based Mike Lloyd began his career as a fashion photographer, eventually narrowing his focus to boudoir. He has a portfolio full of sensuous imagery and is known for his professional approach that starts with respect for his models. In other words, he's not a creepy guy with a camera.
Even if you've never tried shooting boudoir, Lloyd's three simple tips with get you up to speed, just in time for Valentine' Day. He insists that by following his advice, you'll "make the best freaking boudoir photos you could possibly give to your partner."
These basic techniques don't require special gear or the purchase of fancy attire. In fact, Lloyd says you'll likely find a perfect outfit inside your model's closet. He further explains that the best choice is the one that you're subject feels comfortable wearing.So let her pick it out.
This may sound a bit strange, until you watch the video, but Lloyd says it's possible you might find something for your model to wear within your own wardrobe. Examples include a shirt she really likes that you frequently wear on date night, or even a favorite sports jersey. With proper posing these items can make a really sensuous shot.
The lesson concludes with Lloyd's favorite tip, which is to use "props that most photographers don't think of." By this is means avoiding trite and boring items, like bedroom sex toys or a feather boa, and finding something unique that fits the mood. He has a few helpful suggestions to get you started.
You can find just about everything you need for pursuing boudoir photography on Lloyd's popular YouTube channel, so take a look and subscribe.
We also suggest you check out an earlier tutorial from Lloyd, with 10 flattering boudoir poses for models of all sizes and shapes.
FEATURED VIDEO