TIPA Awards: 2014 Top Products Of The Year: 40 Categories Chosen By Worldwide Panel
The Technical Image Press Association (TIPA) member magazines recently convened for their General Assembly to vote for the best photo and imaging products launched by the industry in the last 12 months. The voting took place during the General Assembly that was held in spring, 2014, in Vancouver, Canada.
TIPA membership is comprised of 28 leading photo and imaging magazines from 15 countries on five continents, and also has a cooperative partnership with the CJPC (Camera Journal Press Club), representing 11 top photography magazines in Japan.
The TIPA Awards are renowned as the most influential photo and imaging product awards in markets around the world. All products and their advertising media bearing the TIPA Awards logo indicate that these have passed evaluations by TIPA's Technical Committee and magazine editors. A TIPA Awards endorsement is the highest accolade for any photo and imaging product.
Shutterbug is the sole US representative magazine in TIPA and was represented by Editor George Schaub, a member of the Technical Committee within the group.
For more information about the TIPA organization, visit www.tipa.com.
D-SLR Entry Level
Nikon D3300
One of the first entry-level D-SLRs without a low-pass filter, the Nikon D3300 has a 24.2MP DX-format CMOS sensor, an ISO range from 100 to 12,800, with a 1 EV push available, and a 5 frames-per-second shooting rate. Stills and 1080p Full HD videos can be shared with the Nikon WU-1a adapter*. The compact Nikon D3300 measures 4.9x3.8x2.9 inches, making it one of the new breed of compact D-SLRs that compete with CSC cameras for those who might enjoy the D-SLR form factor in a more portable and handy size. For those stepping up to D-SLR photography, a built-in Guide Mode provides step-by-step instructions on getting the best results. *Transferring video to a smart device is possible with the Android smart app, WMU (Wireless Mobile Utility).
D-SLR Advanced
Canon EOS 70D
The Canon EOS 70D features a 20.2MP CMOS APS-C sensor and DIGIC 5+ processor that can deliver up to 7 frames per second and an extended ISO range of 100 to 12,800, with an extended range to ISO 25,600. AF is enhanced with a 19-point all cross-type AF system. The breakthrough in the EOS 70D is the Dual Pixel CMOS AF system that allows for capture of video in Live View with precise AF, as well as very fast AF operation for stills. The Vari-angle Touch Screen 3.0-inch Clear View II LCD monitor sports 1.04 million dots. Built-in wireless capability allows for sharing or easy upload to smartphones via the Canon EOS Remote app.
D-SLR Expert
Pentax K-3
Developed by Ricoh Imaging as the flagship of the Pentax K digital SLR camera series, the Pentax K-3 with a 24MP APS-C CMOS sensor adds the unique "anti-aliasing simulator" to its low-pass filter-less design. Housed in a weather-sealed magnesium-alloy body, the camera can deliver 8.3 frames per second in bursts of 23 Raw or 60 JPEG images. Utilizing the sensor-shift image stabilization mechanism it adds a controllable "anti-moiré" effect. The K-3 delivers Full HD video with stereo sound and an upgraded interval movie mode for capturing 4K movie clips. It also incorporates a new PRIME III processor and 27-point SAFOX II AF system, with 25 cross-type sensors.
The shutter is now rated at a robust 200,000 actuations.
D-SLR Professional
Nikon D4S
Nikon's D4S features a newly developed 16.2MP FX-format sensor that works in conjunction with the new EXPEED 4 image processing engine to deliver enhanced still and Full HD video with various frame rates. A new Group AF function and overall improvements build upon Nikon's 51-point AF system, while the camera breaks the ISO speed range barrier and goes to a remarkable ISO 409,600. Overall speed and response has been boosted, capturing full resolution at 11 frames per second with autofocus and autoexposure, while benefiting from an overall 30% increase in processing power. The D4S uses CF cards as well as the super-fast XQD card format to achieve the fastest possible transfer and write times.
Medium Format Camera
Phase One IQ250
The Phase One IQ250 is a CMOS-based, 50MP digital camera back with 14-stop dynamic range. The ISO range is from 100 to 6400, and exposure times have been expanded to a range of 1/10,000 sec to 1 hour. Live View on the back allows for focus and compositional control, either directly on the back, connected via USB 3.0 to a computer (running the companion Capture One software), or displayed wirelessly to an iPad or iPhone with the Capture Pilot app installed. The back supports flash sync speeds up to 1/1600 sec, allowing for creative latitude especially when balancing ambient and flash in the studio and on location.
Compact System Camera (CSC) Entry Level
Olympus OM-D E-M10
The nicely designed and extremely compact and metal-bodied OM-D E-M10 offers great image quality and operation thanks to the TruePic VII Processor, inherited from the OM-D flagship E-M1, a 16MP Live MOS sensor, built-in Wi-Fi with QR code scanning technology, a large, 1.4 million RGB dot electronic viewfinder, and a tilting, high-resolution 3-inch touchscreen monitor with 1039k RGB dots. The camera incorporates three-axis image stabilization and FAST AF, making it the fastest ever Olympus AF system with 81 target areas covering the entire image. With a shooting speed of 8 frames per second (fps), burst rates can deliver up to 16 Raw images and an unlimited amount of JPEGs; with continuous AF, the camera delivers up to 3.5 fps.
CSC Advanced
Samsung NX30
The Samsung NX30 has a 20.3MP APS-C CMOS sensor, offers a fast 1/8000 sec shutter speed, and a 9 frames-per-second shooting rate. It sports a very handy and unique tiltable electronic viewfinder plus a high-res 3-inch Super AMOLED swivel and touch-control display. While many cameras have "connected" options, the NX30 seems to embody the state of the art in this regard, including "Tag & Go" (NFC) functions, "MobileLink" to connect to four distinct smart devices, and "AutoShare," which automatically sends every photo to a smartphone or tablet. Dropbox web storage service and Flickr connection is preloaded on the NX30 and usable in select regions.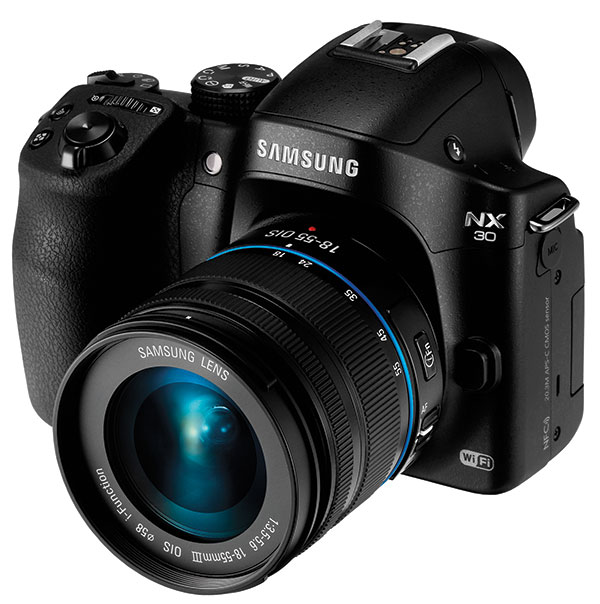 CSC Expert
Fujifilm X-T1
The Fujifilm X-T1 is a weather-resistant interchangeable lens camera with an OLED electronic viewfinder (EVF) and the company's latest generation 16.3MP APS-C X-Trans CMOS II sensor. The X-T1 uses approximately 80 points of weather sealing, and the camera body is dust-resistant and water-resistant. The 3-inch LCD screen has 1.04 million dot resolution and is made of tempered glass for additional protection. Phase-detection pixels integrated into the sensor offer the benefit of a "Digital Split Image" manual focusing aid, which helps bring precision to wide aperture or macro shooting. Lens Modulation Optimizer (LMO) technology integrates focal length, aperture, and image data for each lens mounted for optimal results.
CSC Professional
Sony Alpha 7R
The Sony Alpha 7R is the smallest and lightest CSC camera with a full-frame chip, it being the 36.4MP Exmor CMOS sensor with no low-pass filter. With handling and access to controls and image parameters that will be familiar to and welcomed by photographers, other feature highlights include Auto HDR, numerous Picture Effects, manual focus peaking, 1080p video at 60 and 24 fps, and an ISO range of 100 to 25,600. The Alpha 7R delivers 4 frames per second in continuous shooting mode. In addition, the introduction of the Alpha 7R saw five new and dedicated Sony FE-mount lenses. Users can utilize E-mount lenses, which automatically initiate an APS-C crop mode, and A-mount lenses via an adapter. The camera
has built-in Wi-Fi with NFC for connectivity.
Easy Compact Camera
Samsung WB50F
The 4x2.6x1-inch Samsung WB50F is a 16MP CCD sensor camera that allows for still and HD video recording with a 12x optical zoom (24-288mm equivalent). The unit has a 3-inch LCD monitor and OIS (Optical Image Stabilization) to assure steady shots at longer focal lengths and in low light. Numerous SMART modes allow for creative interpretations, and there is a "soft flash" feature for more pleasing portraits and close-ups. As with all Samsung models, the camera has a host of connectivity options, including "Tag & Go" for compatible smartphones and mobile devices, and the ability to operate the camera remotely with the paired smartphone.
Expert Compact Camera
Canon PowerShot G1 X Mark II
Canon PowerShot G-series cameras are always highly regarded. The latest, the PowerShot G1 X Mark II, offers 13.1MP with a multi-aspect 1.5-type sensor, an f/2-3.9 5x zoom (24-120mm equivalent), and numerous custom functions and handling features. Capture options include 14-bit Raw plus JPEG images, with fast and accurate AF via 31 AF points. Composition options are enhanced with the 3-inch tilt-type touch panel LCD, with 1.04 million RGB dots and 100% coverage, while exposure and camera control is expanded and enhanced via the new Dual Control Rings on the lens barrel. Full HD is available, as is Wi-Fi with NFC capability. Focusing range begins at 2 inches; full-time manual focus with focus peaking is also available.
Superzoom Camera
Panasonic Lumix DMC-TZ60/ZS40
The Panasonic TZ60 (ZS40 in the US) is lightweight, at about half a pound, and comes in a very compact form factor (4.3x2.5x1.35 inches) for a camera with a 30x (35mm equivalent: 24-720mm) Leica integral lens. The camera has an 18MP MOS sensor with a 3-inch Live View LCD plus an electronic viewfinder with 100% field of view. It offers Raw format plus video recording, focus peaking, and advanced HYBRID O.I.S.+ (Hybrid Optical Image Stabilizer Plus), to effectively suppresses hand movement in both photo and video recording, essential in a small camera with this type of zoom range. The camera also has a built-in flash, plus Wi-Fi, GPS, and NFC capability.
Rugged Camera
Nikon 1 AW1
The Nikon 1 AW1 is the first waterproof (down to 49 feet), shockproof (6.6 feet), and freeze-proof (14 degrees F) CSC interchangeable lens camera. Befitting its likely use by outdoor enthusiasts, the camera incorporates a built-in GPS, an altimeter, a depth gauge, an electronic compass, and a visual horizon indicator, as well as Wi-Fi with Nikon's Wu-1b adapter. It even has a built-in waterproof flash! The 14.2MP CMOS sensor, with EXPEED 3A processor, delivers both still and HD video, with a wide ISO range of 160 to 6400. While all 1 Nikkor lenses can be used, two new "sealed" lenses accompany the camera, an 11-27.5mm f/3.5-5.6 and a 10mm f/2.8, with more to follow.
Premium Camera
Nikon Df
The Nikon Df is a full-frame camera designed along the lines of Nikon's classic film SLRs, with numerous control dials that handle photographic functions. But inside this "retro" magnesium-alloy body sits a 16.2MP full-frame CMOS sensor, a Nikon EXPEED processor, 2016-pixel Matrix Metering, and a 39-point AF system. The camera offers up to five-frame auto-bracketing, 5.5 frames-per-second shooting, and ISO speed settings up to 204,800. Nikon's commitment to lens mount compatibility continues with the ability to use all current Nikkor lenses as well as all Ai and non-Ai classics. There's both a glass penta-prism finder as well as a 3.2-inch LCD monitor.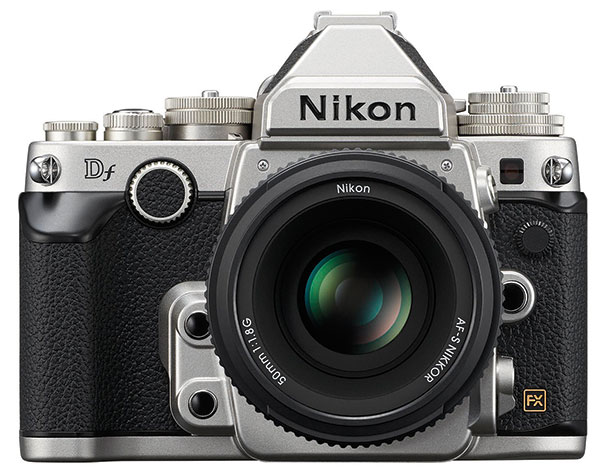 CSC Entry-Level Lens
Olympus M.Zuiko Digital ED 14-42mm f/3.5-5.6 EZ
This extremely compact (2.4x1.9 inches, 3.2 ounces), high-quality yet highly affordable Micro Four Thirds electronic zoom lens from Olympus (equivalent to 28-84mm) is an OM-D E-M10 kit lens that is also available separately. Even when zooming, the MSC technology delivers rapid and nearly silent AF operation for both still and video recording, thanks to its high-precision screw drive system, a high-speed drive motor with precise stop/start controls, fine tolerance guide shafts, and a low focusing optical mass. The lens is constructed of eight elements in seven groups with three aspherical glass elements. Closest focusing distance is 7.87 inches.
CSC Expert Lens
Fujinon XF10-24mm f/4 R OIS
This 15-36mm equivalent lens incorporates optical image stabilization and has a newly designed optical system using four aspheric lenses and three extra low dispersion glass lenses. An internal stepping motor and enhanced focusing system, with high-speed AF and internal focusing, makes zooming a silent and rapid affair. Close focusing distance via the macro setting is about 11 inches (to about 10 feet in that range), while normal focusing (about 1.5 feet to infinity) allows for extremely deep depth of field images at narrower apertures or wonderful soft backgrounds at wider ones. The aperture can be controlled in 1/3 EV steps. Special attention has been paid to reducing ghosting and flare with Fujifilm's HT-EBC multi-layer coating to all sides of the lenses.
CSC Prime Lens
Zeiss Touit Series
Available for Fujifilm X-mount and Sony E-mount series cameras, the Zeiss Touit family of f/2.8 12mm and f/1.8 32mm lenses have recently been joined by the f/2.8 50mm Macro. Among the top tested lenses, all three raise the quality bar for the CSC format class. Offering 1:1 magnification, the Touit 2.8/50M is also a perfect focal length for portrait work (the crop factor being 1.5x for these lenses). Offering floating element design, it has two aspheric elements and two low dispersion elements, plus a nine-blade diaphragm for fans of bokeh. The Touit 2.8/12 is of Distagon design, while the Touit 1.8/32 is a Planar design. All three lenses feature T* coating as well.
Entry-Level D-SLR Lens
Sigma 18-200mm F3.5-6.3 DC MACRO OS HSM
The amazingly compact (2.8x3.4 inches) and affordable 18-200mm F3.5-6.3 DC MACRO OS HSM (27-300mm equivalent) lens is exclusively for APS-C sized sensors. It is smaller and lighter than the previous version and offers a closer focusing distance to boot. It also has a newly incorporated SLD glass element plus three aspheric elements among its 16 element, 13 group construction. The lens incorporates an Optical Stabilizer (OS) system for those cameras that do not have OS built-in, with automatic panning detection to shift the OS to one axis. It has a close focusing range of about 1.5 feet throughout the focal length range, making it extremely versatile for close-up photography.
Expert D-SLR Lens
Tamron SP 150-600mm f/5-6.3 Di VC USD
The Tamron 150-600mm lens for full-frame and APS-C D-SLRs (with 1.5x magnification factor) incorporates VC (Vibration Compensation, Tamron's image stabilization technology), a fast USD (Ultrasonic Silent Drive), and eBAND (Extended Bandwidth & Angular-Dependency) coating, for flare and ghosting reduction. The lens employs 20 elements in 13 groups, with the front group containing three ED glass elements. The circular, nine-bladed diaphragm provides exciting bokeh effects and maintains the circular shape even at two stops down from maximum aperture. The included SILKYPIX Developer Studio for Tamron uses optical data to correct any distortion, light falloff, and chromatic aberrations.
Professional D-SLR Lens
Canon EF 200-400mm f/4L IS USM Extender 1.4x
Aimed squarely at professional sports and wildlife photographers, the Canon EF 200-400mm f/4L IS USM Extender 1.4x lens is a high-performance super telephoto zoom lens with an optically matched, built-in 1.4x extender. The benefit is in applications where it is not possible to change lenses quickly, while also protecting delicate equipment such as a digital SLR camera's image sensor in environments with dust and high humidity. The lens incorporates one fluorite and four UD lens elements and a nine-blade circular diaphragm. A Power Focus mode makes focus shifts quiet and smooth, invaluable for filmmaking. The lens is also highly resistant to dust and water.
Photo Printer
Epson Expression Photo XP-950
The Epson Expression Photo XP-950 takes the "all-in-one" concept (a multifunction printer that, in the XP-950, includes text and photo printing, scanning, and copying) to a new level with 11x17-inch capability using Claria Photo HD six-color inks. Delivering 4x6-inch photos in less than 10 seconds, the unit also allows for wireless printing from phone, tablet, or computer plus mobile solutions using the Epson Connect collection of apps. Scans up to 4800dpi are available, as well as direct CD/DVD printing and a dedicated photo paper tray. A dedicated rear tray allows for printing on heavier card stock and a 3.5-inch LCD with "gesture" navigation helps the user make use of all functions and features quickly and easily.
Inkjet Photo Paper
Hahnemühle Photo Silk Baryta 310
Photographers who seek the look, feel, and tonal depth of traditional silver halide in an inkjet paper will be quite pleased with this Hahnemühle offering. The paper's unique barium sulphate coating offers rich monochrome and brilliant color reproduction in a weight that speaks to both its high quality and ease of handling for mounting and display. The 100% alpha cellulose paper is acid-free and meets the criteria for durability according to ISO 9706. It is available in all cut-sheet sizes starting at 8.5x11 inches plus rolls on a 3-inch core up to 50-inches wide.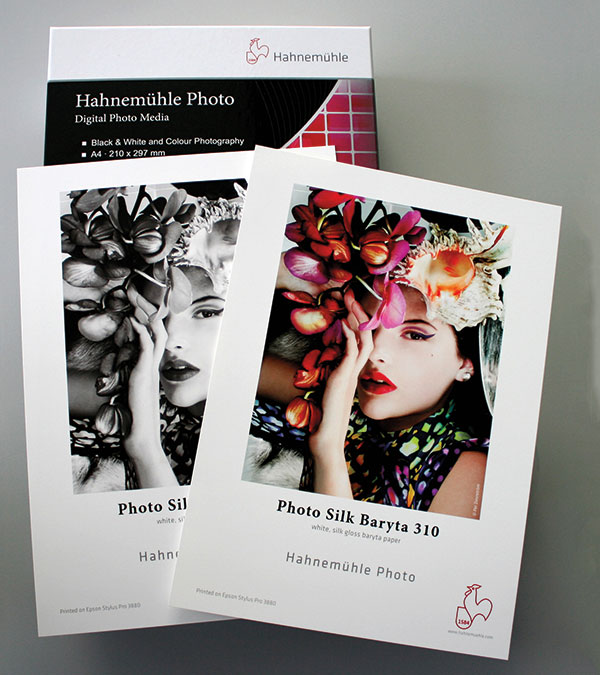 Photo TV
LG ULTRA HD TV (UB980 Series)
For those who enjoy viewing photos and videos on their home TV monitor, the LG ULTRA HD TV (UB980 series), consisting of four models from 65- to 98-inch size, allows the enhanced viewing benefits of 4K quality and resolution with a wide variety of content. The units feature 3840x2160 pixel resolution and a proprietary chip that both enhances Ultra HD resolution and optimizes overall image quality. An upscaling function takes SD, HD, and Full HD content to near Ultra HD quality. The Tru-Ultra HD Engine Pro supports a technique called 4K Motion Estimation Motion Compensation (MEMC) that makes 4K Ultra HD content appear free of motion blur. There are numerous connectivity options, including HDMI 2.0, USB, and LAN ports.
Photo Projector
Epson EH-TW7200
While aimed at the home video viewer, the Epson EH-TW7200 also delivers stunning still image quality for the home, camera club, educational, and small room photo teaching environments. The unit offers wide and tele lens shift options, which allows for versatile setups and projection distances, as well as 2000 lumen output in both color and white light. Vivid color and contrast are delivered via a 120,000:1 contrast ratio. Resolution is Full HD 1080p and there's a manual keystone correction control of up to +/- 30 degrees. Interfaces include USB 2.0, HDMI 1.4, Composite in, Component in, and S-Video in. The unit is also capable of delivering 3D content: one set of RF 3D glasses comes with the unit.
Imaging Software
DxO ViewPoint 2
This software could be thought of as the perfect companion for those who enjoy working with wide-angle and super wide-angle lenses. It can be used to fix both perspective (keystoning, etc.) and as a way to restore previously distorted shapes and subjects at the corners of the image. It can be used as a stand-alone or as a plug-in for Adobe's Photoshop, Lightroom, and Elements as well as Apple's Aperture. It features automatic distortion correction using DxO Optics Modules, manual distortion correction, and an eight-point perspective correction tool. ViewPoint 2 can handle all of the current and future DxO Optics Modules that are or will be available in the company's DxO Optics Pro software.
Mobile Photo App
Photosmith 3
Photosmith's mobile workflow solution helps photographers keep their photos organized by allowing for export of images in the field via the Camera Connector Kit or an Eye-Fi card. Images can be exported directly from the camera onto an iPad into Photosmith. Photographers can then sort, rate, tag, add copyright and keywords singularly or as a batch. Once done, the images can then be wirelessly synced back into Adobe Lightroom. Images that have not been labeled, etc. within Lightroom can also be exported to Photosmith and worked on as time allows. The app also allows for native camera Raw rendering for a growing list of cameras, including those from Olympus, Pentax, Sony, Fujifilm, Nikon, Canon, and Samsung.
Accessory
SanDisk Connect Wireless Flash Drive
The demand for access to a wide range of content on an ever-increasing variety of mobile and desktop devices makes the SanDisk Connect a good solution for image creators. Available in 16, 32, and 64GB storage capacities, the 3.11-inch device can create wireless connections to eight devices with three simultaneous media streams, including to an iPad, iPhone, iPod Touch, Kindle Fire, plus Android devices and Mac and PC computers. The free SanDisk Connect app allows for easy coordination of all operations. The drive's battery recharges via USB and offers up to four hours of continuous streaming on a single charge. It works without an Internet connection or need for a router, and can operate in a range of 150 feet from the host device.
Tripod
Manfrotto New 190 Collection
Manfrotto's new 190 collection tripods appeal to advanced hobbyist photographers. Two different configurations are available: either aluminum or carbon fiber. This collection features the new Quick Power Lock lever, which allows release of all locks on each leg with one hand and a single movement. A new 90-degree center column mechanism and flat top disc for the center column significantly reduces the overall length of the closed tripod, plus allows easy set up of a horizontal position for the center column for macro shooting. An Easy Link attachment in the top casting allows for attachment of accessories to the tripod, such as an LED light or reflector, which adds to the versatility and shooting opportunities.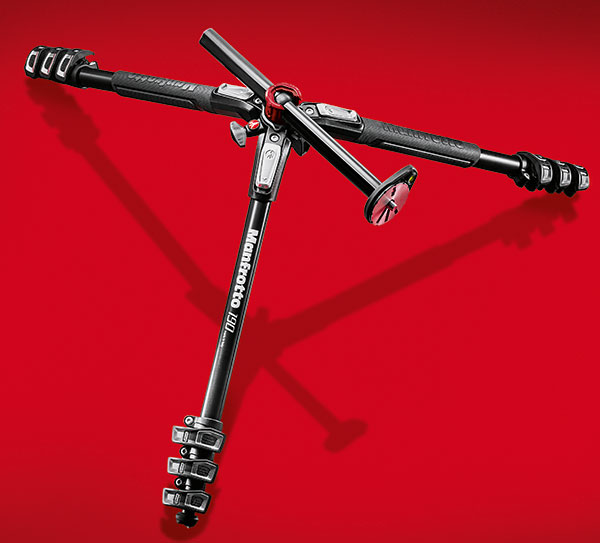 Storage Media
SanDisk Extreme PRO SDHC/SDXC UHS-II Memory Card
Available in capacities from 16GB to 64GB, the SanDisk Extreme PRO UHS-II cards are optimized for the next generation of high-end D-SLRs and pro video cameras that support the UHS-II standard. The SanDisk card delivers fast write speeds of up to 250MB/s and transfer speeds of up to 280MB/s, allowing users to take high-resolution images, such as Raw and JPEG, in quick succession. In addition, the card offers the highest video performance available for sustained video capture of 30MB/s, allowing capture of cinema-quality 4K, 3D, and Full HD videos. SanDisk also announced the companion SanDisk Extreme PRO SD UHS Card Reader/Writer with USB 3.0 interface, capable of transferring card content up to 500MB/s.
Hybrid Photo/Video Camera
Panasonic LUMIX DMC-GH4
The Panasonic GH4 is a mirrorless 16MP Live MOS Sensor camera housed in a magnesium-alloy body that can record 4K video. It has a newly developed Venus Engine processor that has been enhanced with a quad-core CPU to handle the high data rate. While the GH4 can be thought of as a pro video camera, especially when coupled with the dedicated LUMIX DMW-YAGH pro workflow module, it can also deliver up to 12 fps still recording with burst rates of 40 when shooting Raw and 100 in JPEG. The Live View OLED Finder (LVF) has a remarkable 2.359 million RGB dots, while the monitor has 1.036 RGB dots, both of which make for clear and vibrant viewing.
Camcorder
Sony FDR-AX100
4K video offers higher resolution than HD, and the Sony AX100 is among the first to deliver it in a "standard" camcorder design. The unit has a 1-inch Exmor R sensor and delivers 14MP and 20MP still capture. It offers a variety of recording options, including XAVC-S, AVCHD, and MP4. The unit has a Carl Zeiss Vario-Sonnar T* lens with 12x optical zoom. A BIONZ X processor can deliver 120 fps recording with Optical SteadyShot image stabilization with Active Mode. Viewing is through EVF or a 921K LCD. Smartphone connectivity is via Wi-Fi and NFC, including the ability to work with a remote control via a mobile device.
Mobile Imaging Device
Sony QX Series
Rather than rely on the smartphone for making quick images and videos on the go, Sony's DSC-QX100 (20MP, Carl Zeiss Sonnar T* lens) and DSC-QX10 (18.2MP, Sony G lens) are "lens style" cameras that use the smartphone as the transmitter of high-quality images and videos it records. Using Sony's PlayMemories Mobile app, the units connect wirelessly to a smartphone and convert the phone's LCD to a real-time viewfinder with shutter release, video activation, and adjustment of various settings. The units can be attached to the phone with an adapter or used independently. Images can be saved to both the smartphone and lens/camera and then shared instantly to various sites.
Professional Lighting System
Profoto B1
Battery-powered and cordless, the Profoto B1 has become an instant hit with pros who understand the benefits of the freedom and facility off-camera flash shooting affords. The system's Air Remote TTL controller attaches to the camera's hot shoe and becomes a command center for light output and balance, even for manual settings. Each monobloc-styled flash can be assigned a channel and controlled from up to 1000 feet away, with results quickly previewed, checked, and modified by the photographer without leaving camera position. The 500 ws units have a nine-stop range, very fast recycling time, and LED modeling light, and are powered by a lithium-ion battery with 220 full-power flash capacity.
Portable lighting system
Nissin i40
The small (3.35x2.4x3.35 inches) and lightweight (7 ounces without battery and softbox) Nissin i40 is available in models dedicated (TTL) to Canon, Nikon, Sony, Four Thirds, and Fujifilm models, and can cover a lens angle of view from 24-105mm, with additional coverage to 16mm with the supplied diffuser. The Guide Number is 40 at the 105mm setting (meters/ISO 100) and 27 at 35mm. An innovative LED illuminator sits where smaller fill flash modules were in the past, and the light can be used for both still and video recording with nine steps of output. The i40 offers rear, front curtain, and high-speed sync, wireless slave, and can be swiveled up to 180 degrees right and left and 90 degrees vertical.
Photo Monitor
LG 21:9 UltraWide 34UM95
With its innovative combination of a 21:9 aspect ratio and 34-inch size, the LG 34UM95 model offers users numerous display options and versatility for both still and video editing functions. Features include an AH-IPS panel, superb 3440x1440 pixel resolution, and over 99% of the sRGB color space. Connecting a new Mac Pro to the 34UM95 with its Thunderbolt 2 technology, users will experience the fastest cable-based connectivity speed currently on the market (up to 20 Gbps, four times faster than conventional USB 3.0). In addition, it comes color calibrated straight from the factory and supports hardware color calibration. It offers a host of connectivity options, including HDMI x 2, Thunderbolt 2 x 2, DisplayPort, USB 3.0, and USB 2.0.
Photo Bag
Thule Perspektiv Series
Marked by an ergonomic chassis system that provides an excellent balance of support, cushioning, and breathability, the Thule Perspektiv series comes in a variety of sizes and configurations to match every camera and gear carrying need. Their "Cloudburst" construction, with welded and taped critical seams, including a hideaway rain fly, specially treated fabric and YKK RCPU zippers provide excellent protection from all sorts of weather conditions. Included in carriers such as the Daypack are removable SafeZone compartments for advanced protection of fragile gear that can be removed for safe storage in, for example, hotel safes. The interiors can be fully customized to fit numerous types of cameras and lenses.
Photo Service
Sigma Mount Conversion Service
While photographers might be attracted to a new format or different brand camera, the ownership and investment in legacy lenses of a specific mount may stop them from exploring new options for their image making. The Sigma Mount Conversion Service offers the opportunity to change the mount on a specific set of Sigma brand lenses, regardless of the original mount, to Canon, Nikon, Sony, Pentax, Micro Four Thirds, and Sony E-mount. Pricing depends on the type and focal length of the original lens. Service details are handled by the local Sigma representative or distributor within each country, worldwide, and takes from two to four weeks to complete.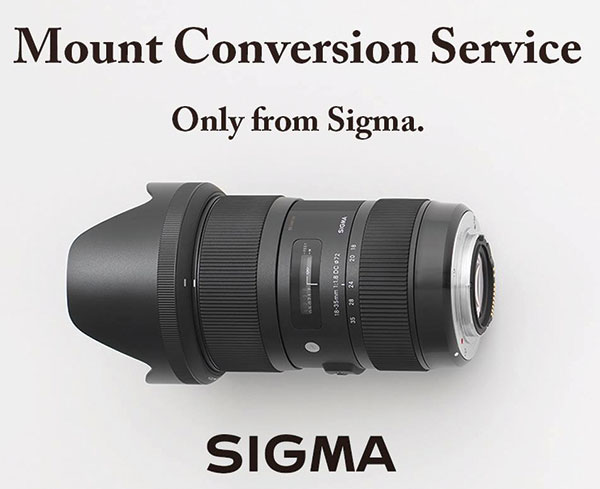 Actioncam
Sony Action Cam HDR-AS100V
The "actioncam" POV category is hot, and Sony's AS100V offers a wide variety of Wi-Fi and connection options, built-in GPS, and both still (13.5MP) and video (XAVC-S 60p available) recording capabilities. The diminutive (about 1x2x3 inches) unit has an advanced image stabilization system and built-in stereo mic, plus an ultra-wide (170 degree) Carl Zeiss Vario-Tessar lens. All functions can be controlled via smartphone, and the unit comes supplied with a waterproof case, adhesive mount, and tripod adapter, with various other optional mounting systems available. Capabilities include interval photo recording ranging from 5 to 60 seconds per shot.
Imaging Innovation
Canon Dual Pixel CMOS AF
Dual Pixel CMOS AF is a phase-detection AF technology conducted directly on the image sensor plane. The benefit is achievement of dramatically improved AF performance over prior EOS cameras during Live View and video shooting. Because Live View shooting can be used in a manner similar to using the camera's viewfinder, fast and smooth AF performance is greatly enhanced. Dual Pixel CMOS AF is currently available in the EOS 70D and as an option in the C100 and C300 cinema EOS cameras, which are in turn compatible with 103 Canon EF lenses, and we look for this advancement to allow for future development of even more responsive image capture and processing capabilities.
Design
Sigma dp Quattro
It is rare that a company will completely redesign the look and feel of their cameras when bringing forth new and updated sensor technology, but that is what Sigma has done in their new dp Quattro line-up. The Sigma dp Quattro is a completely redesigned home for the next generation Foveon X3 "direct image" sensor. Each of the three cameras in the line share form and function, but what sets them apart is that each offers a fixed focal length lens (19mm, 30mm, and 50mm, equivalent to 28mm, 45mm, and 75mm respectively) with sensor and lens optimized for each. The unique look, feel, and functioning of the camera sets it apart from the norm, and is a bold design statement from the company.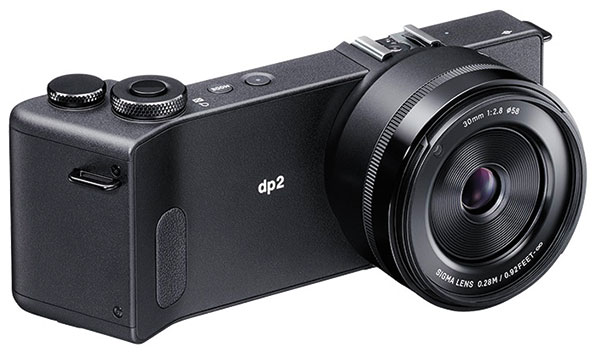 FEATURED VIDEO