Student Union - Timothy C. Riley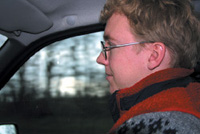 © 2002 Kristin Schram, All Rights Reserved

State University Of New York Syracuse
First Choice
A graduate student in engineering at SUNY Syracuse, Tim holds a degree in environmental science from Hobart and William Smith Colleges, where he studied photography.


2002, Timothy C. Riley, All Rights Reserved
"I'd like to somehow be able to incorporate my engineering background with photography," he says, but his ideal job would be to work at a magazine as an assignment photographer, pursuing stories about the environment. And the engineering education? "Well," Tim says, "engineering is the backup in case photography doesn't work out."

The photos here are from his travels, and Tim travels in order to photograph. "I never say I go on vacation. I go on photography trips."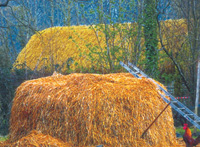 2002, Timothy C. Riley, All Rights Reserved
Do you know a student whose work deserves recognition? If so, contact our editorial department by e-mail: editorial@shutterbug.net or call (321) 269-3212.