Student Union - Susanne M. Schatz
© 2002, A.M. Poulvere, All Rights Reserved
Northwest College
Powell, Wyoming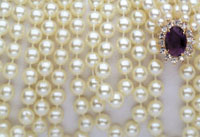 Photos © 2002, Susanne M. Schatz, All Rights Reserved
Control
Susanne will graduate in May with an Associate's degree and plans to pursue a career in commercial studio illustration. Her photographic experience encompasses both classroom work and the real world, as she is a public relations photographer for Northwest College as well as a student.

"I'm assuming I'll have to start out by assisting," Susanne says of the future, and she knows she'll have to relocate in order to find work. "I'm looking toward the West Coast, but I'll have to see what's available when I'm ready."

She likes studio photography for the degree of control it gives her. "In the studio I can control the mood of the photo. I start with a blank table, and I like the creativity of making something of all the elements. It's hard work, but it's what I like."
Susanne M. Schatz was recommended by J. L. Wooden, photography instructor at Northwest College.

Do you know a student whose work deserves recognition? If so, contact our editorial department by e-mail: editorial@shutterbug.net or call (321) 269-3212.