Student Union - Max Mikulecky
Max Mikulecky
Blue Valley North High School
Overland Park, Kansas
66 West
Max, who will be going into his sophomore year at Blue Valley this month, remembers finding his dad's camera, a Canon F1, when he was in the fifth grade. "I had no idea how to work it," Max says. His dad showed him the basics, and that was a start. Max took a basic film photo course, complete with darkroom instruction, in his freshman year.
The photos here were taken with a Canon EOS Digital Rebel XT on a family road trip along Route 66. "I just love the classic, rusted old cars. There's just something about them...I always wonder who owned them and where they were driven."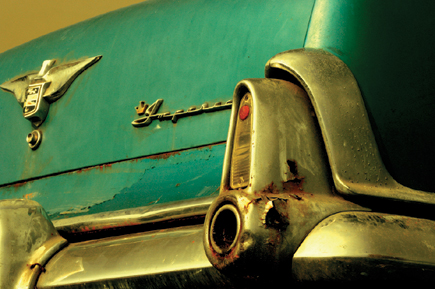 All Photos © 2007, Max Mikulecky, All Rights Reserved
Max has some thoughts of photography as a career, but if that doesn't happen he says he'll be happy with it as a hobby or as the occasional "side job." But, at 15, he also says, "It's a little early to have to decide."
If you know a student whose work deserves recognition, contact our editorial department by e-mail at: editorial@shutterbug.com or call (321) 225-3121.
LATEST VIDEO