Student Union - Cheryl Zibisky
Photos © 2001, Jason Wyche, All Rights Reserved
Portfolio Center
Atlanta, Georgia
The Book
A September graduate of the Portfolio Center, Cheryl earned a B.A. in photography from the University of North Florida.
The Portfolio Center is a private school offering a two-year program for graphic artists, designers, illustrators, writers, and photographers. The goal is real-world preparation and a portfolio designed to open doors and land jobs. "Desire and ambition count as much as previous education," says Cheryl of the school's admission policies.
Cheryl's desire is to shoot editorial and advertising fashion, and she is inspired by the young photographers shooting for magazines like Surface, Nylon, and Trace. She also admires the work of Coliena Rentmeester, Sante D'Orazio, Patrick Demarchelier, and Ellen Von Unwerth. "My subjects are little more serious than Von Unwerth's. I always aspire to get the fun in there, but my pictures always take on a little more of a somber feel."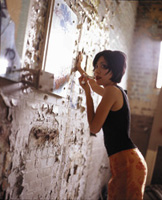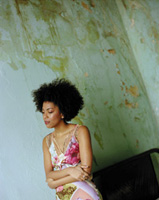 Photos © 2001, Cheryl Zibisky, All Rights Reserved
Cheryl Zibisky was recommended by Ray Ellis, director of photography at the Portfolio Center.
Do you know a student whose work deserves attention? If so, contact our editorial department by e-mail: editorial@shutterbug.net or call (321) 269-3212.