The New SMOVE May Be the Smartest and Most Versatile Video Stabilizer for Your Smartphone
When a team of gimbal engineers and aerial vehicle designers get together to create an intelligent smartphone stabilizer, you know it's going to be special. And the inexpensive new SMOVE for iOS and Android devices looks like a winner.
Matt Sandy from SMOVE explains that his team has previously manufactured high-performance controller and gimbal systems for aircraft, and "we wanted to make the smartest and most intelligent—and affordable—gimbal for everyday users."
Those who know about the SMOVE tend to agree: With nine days left on the company's Indiegogo campaign, the $129 device has overshot the funding goal by 957%. The SMOVE is expected to ship in December.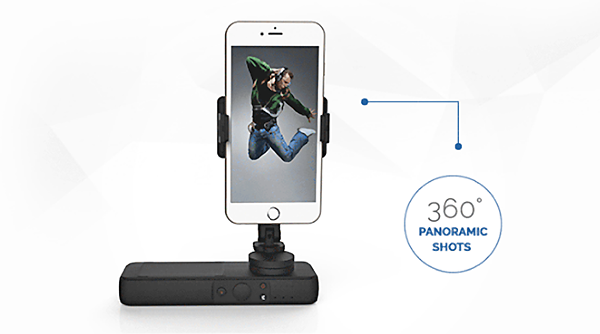 Advanced features of the stabilizer include 360° panorama capability, auto face follow video recording, and full rotational control for optimum stabilization. The device is also the only smartphone stabilizer that doubles as a charger for your phone.
Despite it's robust feature set, the SMOVE is portable enough to carry in your pocket. It enables you to capture smooth 180° or 360' panorama shots in both horizontal and vertical orientation, with the results automatically stitched for you.
You can learn more by watching the video below and visiting the SMOVE Indiegogo page.
FEATURED VIDEO