"Ultimate Camera" Shootout: Sony A7R III vs. Nikon D850 vs. Canon 5D Mark IV (VIDEO)
Sony, Nikon, and Canon all have their bragging rights, as do owners of their high-end cameras. In the video below, you'll see an epic shootout between the Sony A7R III, Nikon D850, and Canon 5D Mark IV.
Experienced professional photographer Dan Watson put these premium models to the test, in an attempt to determine which is the "ultimate camera." The Sony A7R III is a 42.4MP full-frame mirrorless camera, the Nikon D850 a 45.7MP DSLR, and the Canon 5D Mark IV a 30.4MP DSLR.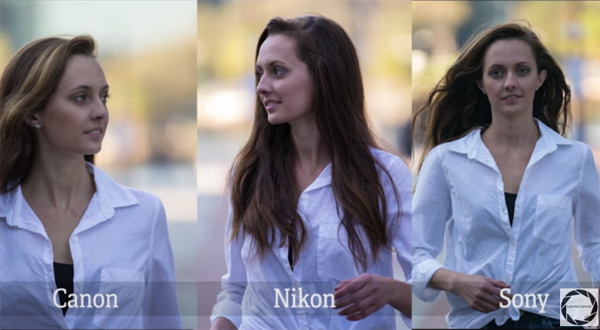 Keep in mind that crowning a "Best Camera" is an exercise in subjectivity, based upon a number of variables, not the least of which is how the camera will be used. Portrait shooters may prefer one model, sports/action photographers another, and mobile travel photographers a third. And those who shoot landscapes or videos have their own take on what works best for them.
All that not withstanding, everyone loves shootouts between the latest and greatest gear, and this one is really interesting. Watson put the three cameras through their paces to evaluate how they function in terms of low-light performance, color accuracy, focusing speed and precision, handling, dynamic range capabilities, and more.
We're not going to be a buzzkill and reveal Watson's conclusions, so you'll have to watch the video and see for yourself. But if you want to read what we really think about these great cameras, take a look at our detailed reviews of the Sony A7R III, Nikon D850, and Canon 5D Mark IV. You can also find more videos from Watson on his YouTube channel.
FEATURED VIDEO