Read How One Pro Leverages the .photography Domain Name to Tell the World What She Does
Successful destination wedding and elopement photographer Alexandra Schweinberger, based in Austria, first adopted the .photography domain name to brand her business back in 2019 to tell the world who she is, what she does, and that she's serious about her craft.
"‍I've always been the girl with the camera," Alexandra told us. "The real beginning of my professional career started in 2017 when I joined a photo club. The members were very well represented at competitions, regional and state championships. Of course, that's what I wanted too, so I bought my first professional equipment and started intensive further training, both technically and artistically."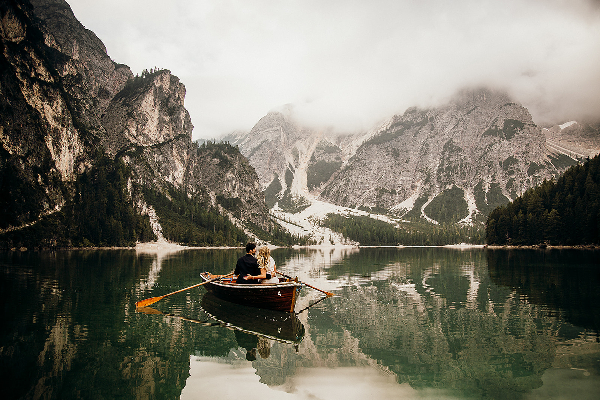 Effective branding and identity were at the top of Alexandra's priorities, which is why she chose .photography as a top-level domain name. And it clearly has worked. Her impressive 2022 tour list included Spain, multiple locations in Greece and Italy, Croatia and Turkey. Even more impressive, her confirmed schedule for 2023 includes Hawaii, Los Angeles, Berlin, Paris, Montenegro and of course substantial work in her native Austria.
"Coming from a marketing background, it was an easy decision to have a domain that is related to my business," she said. "I feel .photography makes a clear, compelling statement and certainly part of my branding. My official brand name is ALEXANDRA.photography which is also shown in my logo. I love brand names which show the website already. It provides an easy and memorable link for clients."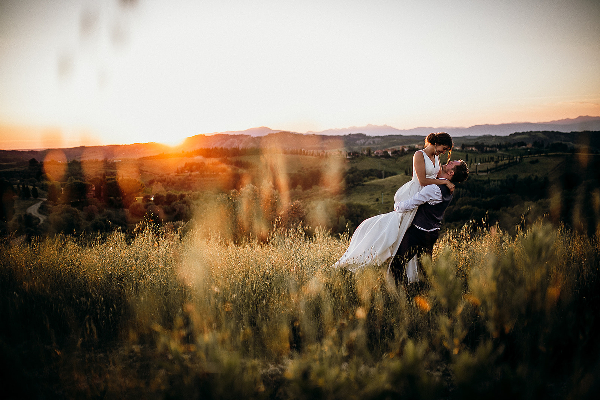 If you believe in the brand you're building, you can join the thousands of other professionals and passionate amateurs who have switched to .photography. Your work deserves a .photography domain. This top-level domain name is SEO optimized to get you noticed online and does not interfere with legacy traffic that may be directed toward your old URL. Harness the power of your name and the immediate recognition added by the .photography domain extension.
‍"I came to wedding photography through baby, child, animal photography and Photoshop composing," Alexandra continued. "I was asked if I would like to photograph my best friend's wedding—cliché for the beginnings of almost all wedding photographers. Well, what can I say? That fascinated me so much that from then on I only wanted to do that and got stuck on wedding photography."
Asked her camera brand of choice, Alexandra was clear. "I'm team Canon," she proudly proclaimed. "I photograph my weddings with two Canon EOS Mark IV parallelly. 95% I capture my pictures with the Sigma Art 35mm f1.4—this is my absolute favorite lens. Group shots or landscapes I shoot with the Canon Zoom 24-105mm, and I capture details with my Canon 100mm 2.8 Macro."
"What fascinates me about wedding photography is that you can work almost exclusively with happy people and preserve their very important moments and emotions for eternity. It's also incredibly exciting that you as a photographer are extremely challenged. Most genres of photography are represented at a wedding, and you have to be able to do well in every genre. Of course, you mainly have to master portrait and reportage photography, but landscape and architectural photography also play major roles. You have to be able to cope with every lighting situation and be able to assess situations at lightning speed and react accordingly. Not to forget the artistic aspect."
Alexandra admits that her enviable professional success requires some compromises in her personal photography pursuits. She sometimes wishes she had more time to shoot her cats and dog—or family events. "But to be honest," she confessed, "sometimes I'm glad when I can leave my camera at home."
Has the .photography helped fuel her success? "Absolutely," she replied, "As I said before to me it's a good thing if you can include your website address in your brand name. For clients it's easy to find and easy to link immediately to my business—in their mind and also with their web browser."
As a parting question we asked Alexandra what advice she could offer for someone looking to get into photography and selecting a domain?
"I think the most important thing to know is the background of your photography. Do you want to show your private work or do you intend to establish a business? The next thing is to think about is which target group you want to see your work. If you want to have an international audience, take the domain that shows what you do, .photography."
Attract Attention with a .photography Domain Extension
If you're a photographer and believe in the brand you are building, join the thousands of savvy pros who use .photography to tell the world who they are and what they do. Create an indelible impression on potential clients and attract more visits to your website with an SEO-optimized .photography domain extension. Your work deserves a .photography domain.
Each month, we'll feature a photographer's portfolio on buildyour.photography. Submit your portfolio with a .photography domain extension for the chance to be featured and check out a new photographer each month. Learn more at buildyour.photography today.
Full disclosure: This article was sponsored by Identity Digital. .Photography is part of the Identity Digital portfolio of domain extensions. Alexandra has been compensated for her participation in this article.
.Photography is part of the Identity Digital portfolio of domain extensions. Click here to learn more.
Image credits: All photos by Alexandra Schweinberger.
Visit Alexandra's website.
More from Alexandra Schweinberger

FEATURED VIDEO