Photo Books: 2010; Images And Ideas: The Wide World Of Photography
Photography books make wonderful gifts because they have the unique power to educate as well as entertain. Some take us on amazing adventures. Some fill us with emotion and others teach us new techniques that raise our work to the next level. Here is a selection of interesting titles that captured our attention.

The Complete Photographer: A Masterclass in Every Style and Subject; by Tom Ang; DK Publishing; 400 pages; $30; (ISBN: 978-0-756664-29-9)
In this guide photographer and award-winning author Tom Ang encourages his readers to dive in and experiment with various types of photography to sharpen their skills and polish their personal style to perfection. He offers a wealth of information, tips, and advice on every subject, from portraits to landscapes, fashion, wildlife, sports, travel, and beyond. Ang proves that the world of photography is vast and there is a great deal to be gained from experiencing as much as you possibly can.
Galen Rowell's Inner Game of Outdoor Photography; by Galen Rowell; W. W. Norton & Company, Inc.; 287 pages; $29.95; (ISBN: 978-0-393338-08-9)
Galen Rowell was an award-winning photographer, author, and mountaineer. His many passions gave him a unique and adventurous approach to the art of photography, allowing him to create an amazing body of work. This guide is a testament both to his body of work and his perception as shown by the dazzling images.
Creative Nature & Outdoor Photography, Revised Edition; by Brenda Tharp; Amphoto Books; 160 pages; $25.99; (ISBN: 978-0-817439-61-3)
Award-winning photographer, author, and teacher Brenda Tharp's guide features a wide selection of tips, tricks, and techniques to help improve the quality of your images. This Revised Edition provides advice on training your eye to see artistically, plus teaches you how to use light, visual design, composition, and color to your best advantage. Each lesson is presented in an easy-to-use format with full-color sample images to make learning easy. She even includes a chapter on choosing the right gear for your photographic adventures.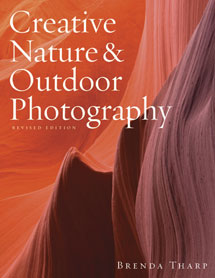 Boyd Norton's Outdoor Digital Photography Handbook: How to Shoot Like a Pro; by Boyd Norton; Voyageur Press; 208 pages; $24.99; (ISBN: 978-0-760332-98-6)
Created for traditional nature photographers who want to explore the wonders of digital, Boyd Norton's guide expertly shows you how to get the most from the latest technology to create unforgettable images. He begins with the basics of digital photography, like memory cards and image files, then moves on to fill flash and workflow on the go. Norton also covers stitching single images into panoramas, creative use of lenses, capturing motion and abstract images, as well as being creative with image-editing software. This guide is overflowing with a wide variety of top-quality tips and tricks that are certain to spark your imagination.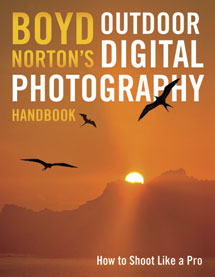 Salmon in the Trees; photography by Amy Gulick, illustrations by Ray Troll; Braided River; 176 pages; $29.95; (ISBN: 978-1-594850-91-2)
Nearly 17 million acres rich in abundant wildlife and rugged, untamed beauty, Alaska's Tongass rain forest is a rare jewel. Award-winning photojournalist Amy Gulick offers the reader a unique opportunity to explore this magical landscape and gain a deep understanding of its ecosystem and the people who call the forest their home. This collection of educational essays from conservationists and scientists are interwoven with maps and full-color images that are certain to inspire you to see the wonders of the Tongass with your own eyes.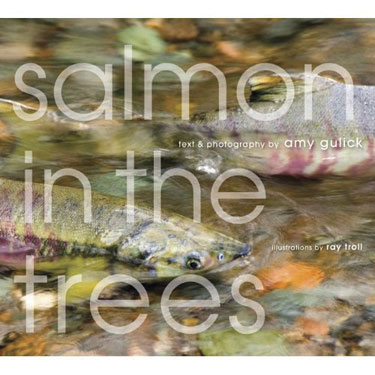 Stay Cool: A Polar Bear's Guide to Life; images by Jonathan Chester, words by Patrick Regan; Andrews McMeel Publishing, LLC; 96 pages; $9.99; (ISBN: 978-0-740791-37-6)
Photographer Jonathan Chester and writer Patrick Regan are a witty and talented team of artists. Together they create wonderful little treasures that expertly combine heartwarming images with inspiring, humorous text that will delight readers of all ages. This book focuses on what it means to be cool and who knows more about that subject than the King of Cool, the polar bear.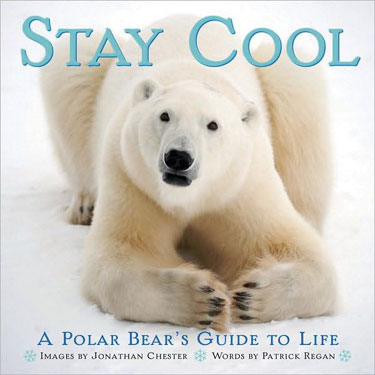 DogTown: Tales of Rescue, Rehabilitation, and Redemption; by Stefan Bechtel, foreword by Mickey Rourke; National Geographic Society; 304 pages; $26; (ISBN: 978-1-426205-62-0)
Utah is home to a magical place filled with hope where loving people care for homeless pets of all kinds, a place known as DogTown. It is America's largest animal sanctuary operated by the Best Friends Animal Society. This book contains a wonderful selection of heartwarming stories paired with well-crafted images of dogs who have been helped and healed at DogTown. Dogs like a pit bull named Georgia who was rescued from the horrors of the dogfighting operation run by Michael Vick, as well as Parker and Mei Mei who were suffering in a puppy mill. These are success stories that are certain to bring a smile to your face and a tear to your eye. A portion of the proceeds of the book are used to support the Best Friends Animal Society so I encourage you to do your part and add this book to your personal library.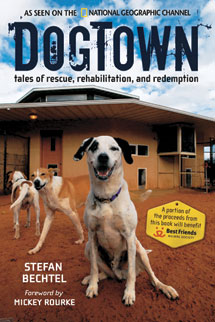 Visions of Beauty: Fort Myers, Sanibel & Beyond…; by Alan S. Maltz; Light Flight Publications; 128 pages; $60; (ISBN: 978-0-962667-75-6)
When you mention Florida certain visions come to mind—a vast expanse of lush white beaches, exotic animals, dramatic sunsets, tropical plants, crystal blue water, and a colorful island lifestyle. For this book, noted fine art photographer Alan S. Maltz provides a wonderful collection of well-crafted full-color images that expertly capture these visions. The photographs are so sharp and detailed you can almost hear the waves and smell the salty air.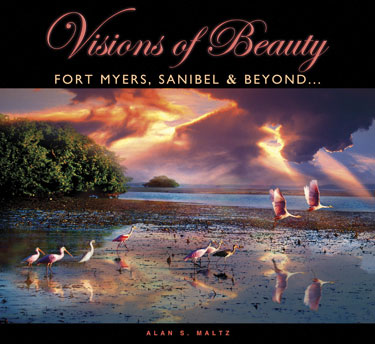 Great American Cities Past and Present; by Rick Sapp and Brian Solomon; Firefly Books; 256 pages; $40; (ISBN: 978-1-554077-45-8)
Over 250 large format images guide the reader across America and through time to view how technological advances, population growth, economic challenges, and the forces of nature have dramatically altered major American cities in just 100 years. Photos taken from 1860 to 2009 reveal the stunning transformation of cities from Anchorage to Atlanta, Cleveland, Los Angeles, New York, Seattle, and beyond. This virtual tour is educational, enlightening, and certain to spark your imagination, making you wonder how these same forces will shape our world in the next 100 years.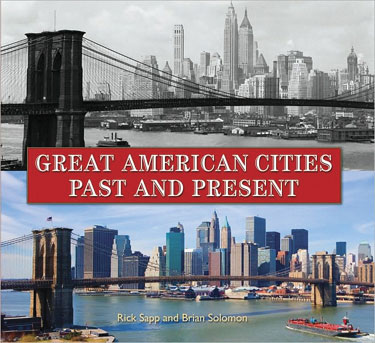 Through Different Eyes: The Faces of Poverty in Virginia; by Virginia Poverty Law Center; 54 pages; (ISBN: 0-615-12879-3)
This book was created to document the "Through Different Eyes: The Faces of Poverty in Virginia" photography contest held throughout Virginia in 2005. The "Faces of Poverty" exhibit traveled throughout the Commonwealth of Virginia as part of the traveling exhibitions program of the Virginia Museum of Fine Arts from 2005 to 2008. The goal of the Virginia Poverty Law Center (VPLC) was to use these powerful images to finally bring this important issue to the nation's attention. Poverty in America doesn't often make the evening news and as a result not enough is being done to relieve the suffering and provide a better future for our own citizens who are in dire need. For more information on this project, contact the VPLC at: www.vplc.org.
Jones Beach; by Joseph Szabo, introduction by Vince Aletti; Abrams; 112 pages; $35; (ISBN: 978-0-810980-16-7)
Each year more than six million people visit Jones Beach, making this beautiful stretch of Long Island sand one of the most popular beaches in the world and the perfect spot for noted photographer Joseph Szabo to create candid portraits. This book contains an interesting collection of 80 black-and-white images captured over a span of more than 30 years. Each shot highlights the changing fashions and the diversity of the population as well as the relaxed and friendly atmosphere of the beach.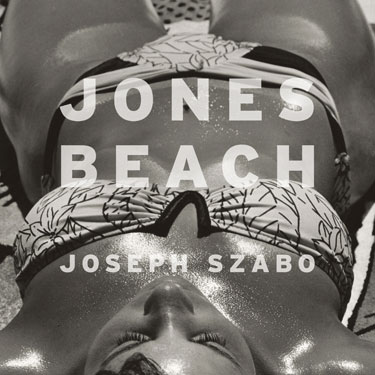 Paradise Road; by Brian Sweeney, text by Stuart McKenzie; Charta; 72 pages; $39.95; (ISBN: 978-8-881587-61-2)
Paradise Road features a collection of 47 color images that highlights the simple beauty that can be found in the world around us, if we are able to set aside our busy schedules long enough to appreciate it. Brian Sweeney's lens is expertly focused on the unusual shapes created both by the hand of man and nature. The images are captured up close or from the air to reveal the subtle shapes, curves, and softly shifting muted colors that all too often escape our notice. The well-written text by Stuart McKenzie provides insight into the creation of the images and offers the reader insight into the photographer's unique artistic vision.
LIFE America: A Visual History—From Then to Now; by the Editors of LIFE; LIFE Books; 144 pages; $29.95; (ISBN: 978-1-603201-23-0)
America: A Visual History—From Then to Now offers the reader an in-depth guided tour through American history with the aid of 100 beautiful images and illustrations. The book is divided into three sections: people, places, and things, and each chapter sharply focuses on the various events or personalities that had a lasting impact upon our culture.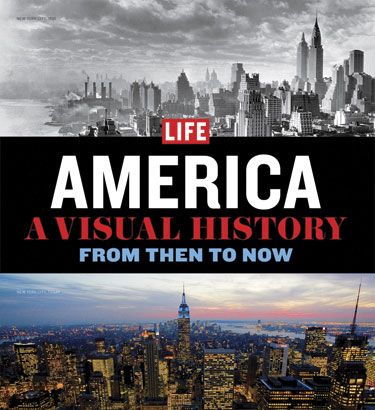 Maya Yucatán: An Artist's Journey; by Phillip Hofstetter, foreword by David Freidel; University of New Mexico Press; 160 pages; $60; (ISBN: 978-0-826346-94-0)
In 1987 photographer Phillip Hofstetter embarked upon his first adventure in the Yucatán and instantly became entranced by the beauty and mystery he encountered there. His passion led him to collaborate with various archaeological excavation projects that allowed him to explore the ancient Mayan ruins and delve deeper into this unique culture. Hofstetter's collection of 102 expertly crafted black-and-white images documents his adventures and includes shots that capture modern daily life in the area, providing an interesting contrast to the monuments of the past.
In the Places of the Spirits; by David Grant Noble, foreword by N. Scott Momaday; School for Advanced Research Press; 176 pages; $30; (ISBN: 978-1-934691-21-2)
Fine art photographer and author David Grant Noble's career spans 40 years. During this time he's explored and documented the natural wonders and ancient native dwellings of America's Southwest. This book features a beautiful collection of 76 black-and-white images, many of which have never been published before. That alone would be reason enough to own a copy of this book but the addition of the well-written, informative text makes the photos come to life, filling the reader with the desire to know more and to walk in the photographer's footsteps.
FEATURED VIDEO