Photo Books: 2010; Images And Ideas: The Wide World Of Photography Page 2
The Common Good: An Indiana Heritage Built with Taxes, Tithes, and Tuition; by John Bower, foreword by Lee H. Hamilton; Studio Indiana; 144 pages; $22; (ISBN: 978-0-974518-66-4)
The Common Good features a haunting collection of 189 finely crafted black-and-white images that explore the crumbling ruins of long forgotten buildings. Vacant churches, abandoned schools, empty hospitals, and jails lie hidden away in various locations around Indiana and it was acclaimed Hoosier photographer John Bower's mission to seek them out and tell their story before time ran out. His images provide a lasting record of these bits of our cultural past that one day may simply melt back into the landscape.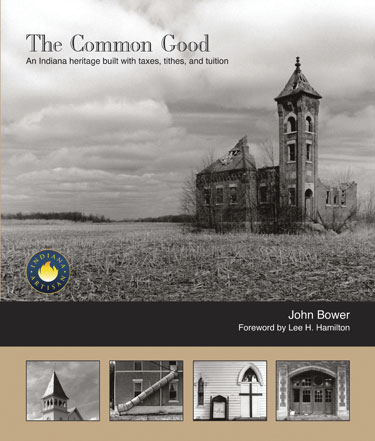 Paris: Women & Bicycles; photographs by Gil Garcetti; Balcony Press; 128 pages; $45; (ISBN: 978-1-890449-52-0)
This delightful book offers a fun collection of images that capture fashionable Parisian women of all ages as they glide down city streets on their equally fashionable and eco-friendly bicycles. Cities across the globe are encouraging citizens to swap their cars for bicycles in an effort to cut down on pollution and traffic congestion. Of course, the added bonus is a more healthy and active lifestyle.
Street Seen: The Psychological Gesture in American Photography, 1940-1959; by Lisa Hostetler; Prestel; 208 pages; $60; (ISBN: 978-3-791350-34-9)
Author Lisa Hostetler is the curator of photographs at the Milwaukee Art Museum. She used her expertise to put together this interesting collection of 130 images that reveal a great deal about the changing face of life in America in the last century. From film noir to Beat poetry to a fresh vision of photojournalism, our vision of the world around us was forever altered during those years. The well-written text offers a deeper insight into these turbulent times so the reader can fully understand the effects of this creative revolution.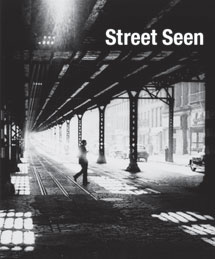 A History of Women Photographers, Third Edition; by Naomi Rosenblum; Abbeville Press; 432 pages; $75; (ISBN: 978-0-789209-98-6)
Dr. Naomi Rosenblum's passion is the study of photographic history and her devotion to the subject can be clearly seen in the pages of this highly informative book. Overshadowed by their male counterparts, the work of female artists has been overlooked and underappreciated for far too long. The latest edition of A History of Women Photographers uses more than 300 images crafted by over 270 photographers to expertly reveal the exceptional skill and innovation of these artists and to finally provide these photographers with their well earned place in history.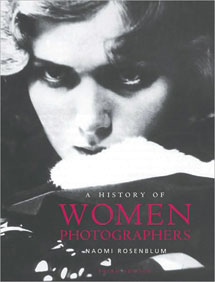 Steichen in Color: Portraits, Fashion & Experiments by Edward Steichen; by Edward Steichen, foreword by Joanna Steichen; Sterling Innovation; 128 pages; $25; (ISBN: 978-1-402760-00-6)
Edward Steichen was one of the best known and highest paid photographers of the day whose images were often featured in such famous publications as Vogue and Vanity Fair. This book contains an interesting collection of over 50 color images taken from the George Eastman House collection. They reveal the reason for his great popularity, the scope of his talent, and his advanced level of technical expertise.
Photography: The 50 Most Influential Photographers of All Time; by Chris Dickie; Barron's; 128 pages; $14.99; (ISBN: 978-0-764162-95-4)
Author Chris Dickie presents a fascinating glimpse at some of the most definitive moments in the history of photography. Our journey begins with the achievements of early pioneers and moves on to explore the various aspects of the art from photojournalism to documentary, portrait, fashion, landscape, and fine art. Each section features information on noted photographers and provides samples of their work to illustrate the impact their creative vision had on the continued evolution of photography.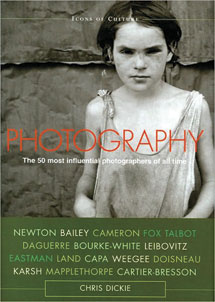 Jazz Studies; photographs by JoAnn Krivin, introduction by Monk Rowe, foreword by Rufus Reid; The Argian Press; 132 pages; $25; (ISBN: 978-0-982082-10-2)
From the late 1970s through the late 1990s JoAnn Krivin photographed nearly 700 musicians and produced an amazing body of work. Jazz Studies features a beautiful collection of expertly crafted black-and-white images of notable artists captured during their performances. The dramatic quality of these candid shots gives the reader a sense of the emotional quality of the music and a glimpse at the passion that drives the people who devote their lives to its creation.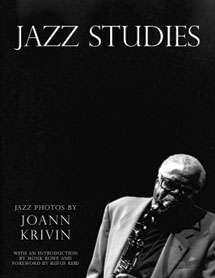 Geisha & Maiko of Kyoto: Beauty, Art, & Dance; by John Foster; Schiffer Publishing; 144 pages; $39.99; (ISBN: 978-0-764332-21-0)
The geisha have long been a source of mystery to the West, a romantic vision of feminine beauty from an exotic land and another era in time. Photographer and author John Foster explores this little known world through a stunning collection of 149 full-color portraits and richly detailed text. Foster expertly explains the culture of the geisha as well as the long and complex apprenticeship that these young girls have chosen to undertake in order to graduate from maiko to geisha and become one of the women of art.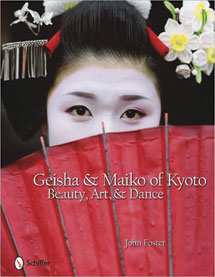 Schooner: Building a Wooden Boat on Martha's Vineyard; by Tom Dunlop, photos by Alison Shaw; Vineyard Stories; 160 pages; $44.95; (ISBN: 978-0-615342-67-2)
Talented author Tom Dunlop and acclaimed photographer Alison Shaw present the rich story of the construction of Rebecca of Vineyard Haven, a 60-foot wooden schooner. Designed and entirely handcrafted by the Gannon and Benjamin Marine Railway, she was the largest sailing vessel ever built on Martha's Vineyard. Dunlop's lively and informative text is carefully paired with Shaw's expertly composed, crystal-clear images. Together they bring the story to life and allow the reader to share the wonderful experience of the creation of this beautiful vessel.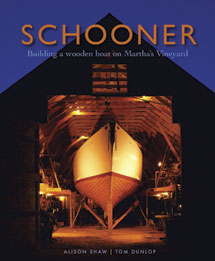 Hubble: A Journey Through Space and Time; by Edward J. Weiler, foreword by Charles F. Bolden, Jr.; Abrams in collaboration with NASA; 144 pages; $29.95; (ISBN: 978-0-810989-97-9)
April 24, 2010 marked the 20th anniversary of the launch of the Hubble Space Telescope. This stunning technological advancement has given humanity an unprecedented crystal-clear view of space that has broadened our minds and sparked our imaginations. This book offers a beautiful collection of 100 full-color images that reveals the amazing wonders that space holds, awaiting our discovery and understanding. Author and NASA astrophysicist Edward J. Weiler was one of the scientists who oversaw the Hubble project and he provides a wealth of information regarding the many and varied benefits the program has given mankind.
Harvey Caplin's Real Cowboys & The Old West; by Abbie Caplin; Schiffer Publishing; 160 pages; $39.99; (ISBN: 978-0-764334-34-4)
Harvey Caplin was a freelance photographer noted for documenting life in the American West from the 1940s to the 1980s. This book contains a wonderful collection of 173 finely crafted black-and-white images that expertly capture the daily routines of one of our most famous icons, cowboys. Caplin took on the role of trail hand to experience and document everything from roundups to branding and cattle drives. This gave him a unique perspective and the ability to truthfully tell this tale the way no other photographer could.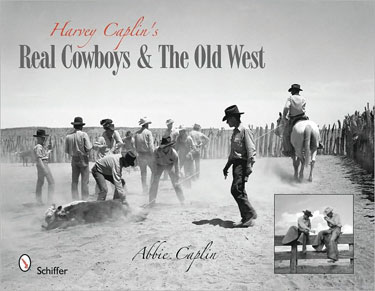 Sanctuary; by Gregory Crewdson, essay by A. O. Scott; Abrams; 96 pages; $60; (ISBN: 978-0-810991-99-6)
Acclaimed photographer Gregory Crewdson was given the unique opportunity to tour Rome's famous Cinecittà movie studio. This experience sparked his imagination and prompted Crewdson to return and create this lovely collection of 40 duotone images that captures the lonely sets that dot the silent backlots. These empty towns only appear real when seen from the front but other points of view reveal the rough metal framework of scaffolds that holds this well-crafted fantasy world together. This odd mix of movie magic and stark reality is certain to capture your attention and open your eyes to the secrets of the silver screen.
Star Trek: The Original Series 365; by Paula M. Block with Terry J. Erdmann, introduction by Dorothy "D. C." Fontana; Abrams; 744 pages; $29.95; (ISBN: 978-0-810991-72-9)
Star Trek, the legendary brainchild of Gene Roddenberry, was an innovative and highly imaginative television series that ran from 1966 to 1969. Over the years, the adventures of Captain Kirk, Spock, and Doctor McCoy have attracted legions of dedicated fans of all ages. Star Trek: The Original Series 365 features a fantastic collection of remastered stills taken from the CBS archives. Many of these shots have never been seen before and offer a unique glimpse at the production of each of the 79 episodes. The book also offers commentary, behind-the-scenes histories, and interviews with the cast, crew, and writers, making this a treasure for any Star Trek fan.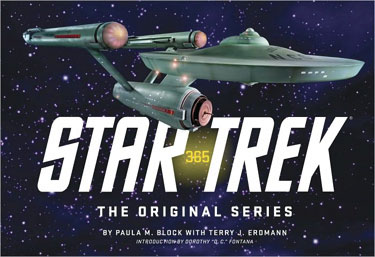 Lucha Loco: The Free Wrestlers of Mexico; by Malcom Venville, introduction by Sandro Cohen; Universe Publishing; 272 pages; $24.95; (ISBN: 978-0-789320-34-6)
Masked wrestling is an immensely popular part of Mexican culture. This unique and lively phenomenon has spread like wildfire to be fondly embraced by countries around the world. Director and award-winning photographer Malcom Venville fell under its spell during a trip to Mexico and found himself inspired to capture the energy of the luchadores in this wonderful collection of 128 full-color portraits. Each shot features a brief caption that reveals a bit about the men behind the masks and their deep love for the sport.
Photographic Lighting Equipment: A Comprehensive Guide for Digital Photographers; by Kirk Tuck; Amherst Media; 128 pages; $34.95; (ISBN: 978-1-584289-93-7)
In this informative guide photographer Kirk Tuck provides valuable tips and tricks to help you harness the power of light to create stunning images. He begins by explaining how photographic lighting has evolved over the years from flash powder to flashbulbs, LED lights, and beyond. He then moves on to explore the complex maze of modern studio lighting systems and on-camera flash units along with their many useful accessories, such as reflectors, softboxes, and umbrellas. Each lesson is highlighted with a selection of sample images and lighting setup diagrams that explain how the lighting equipment was used to achieve the desired effect. This guide will prove to be a useful resource for photographers of all skill levels.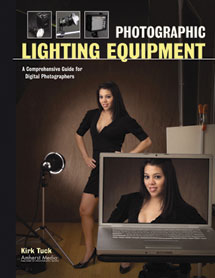 Jeff Smith's Senior Portrait Photography Handbook: A Guide for Professional Digital Photographers; by Jeff Smith; Amherst Media; 128 pages; $34.95; (ISBN: 978-1-584282-67-9)
Noted photographer and educator Jeff Smith shows you how to craft dramatic and flattering portraits that are certain to delight your clients. This guide features practical tips and real-world advice that will help you get the most from each shot, generate more income, and develop the skills you'll need to be creative and flexible in any situation. Smith's personal experience as a professional portrait photographer, instructor, and studio owner gives him a deep understanding of the field and what it takes to stay a step ahead of the competition.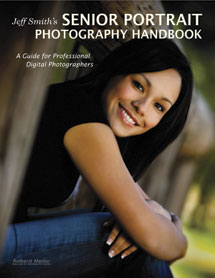 The Beginner's Guide to Underwater Digital Photography; by Larry Gates; Amherst Media; 128 pages; $34.95; (ISBN: 978-1-584282-74-7)
Many photographers are drawn to the siren call of the ocean and dream of capturing exotic and beautiful underwater images, but this is no easy task. There are many factors to consider before taking the plunge and that's where this new guide can help. Teacher, diver, and noted underwater photographer Larry Gates shares his vast wealth of knowledge on the subject, starting with the basics and safety of scuba diving then moving on to photographic equipment and the basic skills of focus, exposure, and composition. Gates has all the information you'll need to live your dream and explore all the wonders the sea has to offer.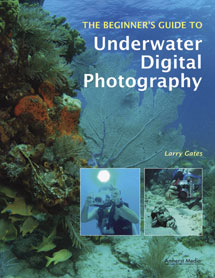 Microstock Money Shots: Turning Downloads into Dollars with Microstock Photography; by Ellen Boughn, foreword by Andres Rodriguez; Amphoto Books; 160 pages; $24.99; (ISBN: 978-0-817424-97-8)
Professional photographer Ellen Boughn uses her more than 30 years of experience to guide the reader through the complex world of stock photography. Microstock Money Shots provides plenty of expert advice on how to create the kind of images that stock buyers are hungry for. Boughn offers tips that range from picking the right subject matter to composition, working with models, studio and location photography, using keywords, legal forms, and much more. This invaluable information is certain to improve the quality of your work and get you noticed.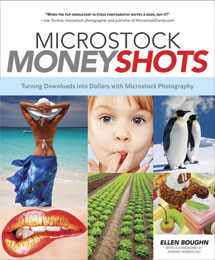 Making KODAK Film: The Illustrated Story of State-of-the-Art Photographic Film Manufacturing; by Robert L. Shanebrook; Robert Shanebrook Photography; $34; (www.makingkodakfilm.com)
In the past the secrets of manufacturing photographic film were closely guarded. While recent dramatic advances in digital technology have moved us in a new direction, film remains a fascinating and complex medium waiting to be rediscovered. Robert L. Shanebrook uses over 25 diagrams and over 130 full-color images to guide the reader through Kodak's sophisticated manufacturing process, allowing us to see an aspect of photography that few of us ever dreamed existed.
FEATURED VIDEO