Lensbaby Intros Velvet 56mm F/1.6 Portrait Lens for Unique Close-Up Photography
Lensbaby recently introduced the latest addition to its unique line of creative lenses. The new Velvet 56 is a 56mm f/1.6 lens for DSLRs and mirrorless cameras. It's a classic portrait lens with 1:2 macro capabilities designed to deliver "a velvety, glowing, ethereal look at brighter apertures," according Lensbaby, and sharp (but subtly unique) images as you stop down.
The Velvet 56 lens allows users to move more easily from shooting environmental portraits to capturing fine details on their subject (such as clothing or jewelry). Nature and macro photographers should find its close-focus capabilities -- combined with effects that vary from impressionistic to velvety smooth -- provide a set of visual tools that will help them create a variety of different porrtrait looks
Look for a Shutterbug review of the Lensbaby Velvet 56 coming up soon on this site.
Representing the image style (and construction quality) of classic portrait lenses, the Velvet 56 features the weight and smooth, dampened manual focus of these early lenses. Featuring an all-metal body, the Velvet 56 is available in two colors: traditional black and a special silver edition (Velvet 56 SE).
The Velvet 56 SE features a clear-anodized finish, along with engraved aperture and focus markings. It is available in Canon EF, Nikon F, Sony Alpha and Pentax K (DSLR) mounts. The Velvet 56 has a retail value of $499.95 and the Velvet 56 SE is $599.99.
For more info visit Lensbaby. You can see some sample images shot with the Lensbaby Velvet 56 below.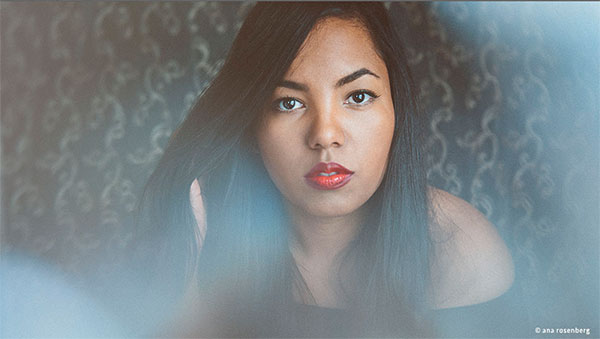 FEATURED VIDEO