How to Transform a 12MP Photo into a 50MP Monster in Lightroom (VIDEO)
Are you suffering from "resolution envy," but can't afford a super hi-res camera? Or perhaps you're put off by the immense storage requirements or have an older computer that bogs down when editing huge files.
Today's eye-opening Lightroom tutorial is the perfect solution, with a quick-and-easy demonstration of how to transform images from a 12MP camera into huge 50MP files. And you'll learn how to enhance the image in the process.
Many photographers simply don't need 40-50MP files, especially if they're adept at cropping in the camera, but occasionally we all want to make oversized prints to hang on the wall. In the video below from French pro Serge Ramelli, you'll see how to dramatically upscale an image in just five minutes.
Ramelli specializes in landscape and cityscape images, and the simple technique you'll learn in this five-minute episode is perfect for these types of photographs. Best yet, rather than degrading image quality, his method enables you to improve the look of your photos.
In introducing his technique, Ramelli asks the question, "Why buy an expensive camera? And after examining his results you may wonder about that yourself. Before upscaling his photo, Ramelli does some quick retouching to give the image a beautiful blue-hour look.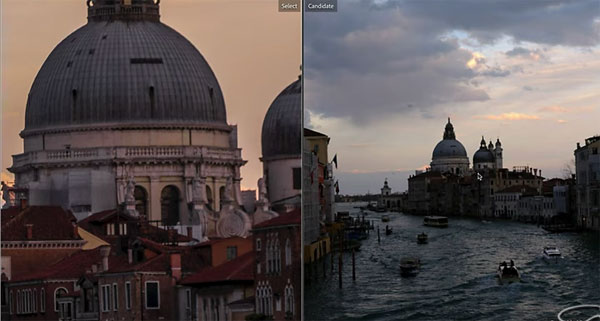 Now it's time to click on Lightroom's Enhance tool and select Super Resolution in the dropdown menu. That's just about all it takes. As Ramelli explains, "Because Lightroom does this on the Raw level, it's taking all the hidden data in the Raw file." And this provides amazing results.
Bottom line, you'll the astounded by the sharpness and quality this method provides. You can find more of Ramelli's great advice on his YouTube channel, so be sure and take a look.
And check out the helpful landscape tutorial we posted from another pro, explaining how to set focus and choose the ideal exposure for perfect landscape photos.
FEATURED VIDEO