How to Shoot AMAZING Water Droplet Photos at Home Without Special Gear (VIDEO)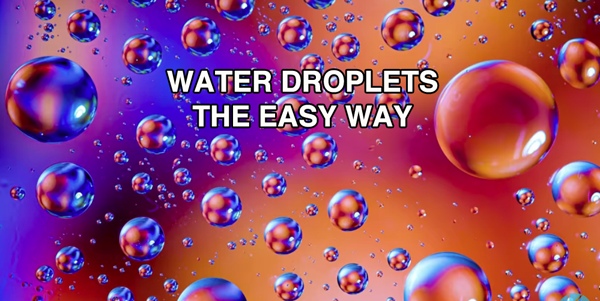 These days we're all spending a lot of time at home, and that often keeps us from the type of photography we do most. But in the quick video below you'll learn how to easily create some truly amazing images without leaving your house.
Many of you have marveled at eye-popping water droplet images, and assumed they required a bunch of special gear and advanced skills. But in this tutorial from Adorama TV you'll learn how easy this it to accomplish with nothing more than a few items you probably have at hone.
In this fun project photographer Marks Wallace demonstrates everything you need to know to make some impressive photo magic, and it takes him barely 10 minutes to explain. To get started you'll need a macro lens or a camera with a close-focusing function.
Other necessary props include a small sheet of glass, and if you don't have one they're readily available at hardware stores for around $5. Or simply remove one from a picture frame you have hanging on the wall. You'll also need a box or two to support the glass, an off-camera flash, a spray bottle of water, and a bottle the stuff you get at an auto supply store that makes water bead-up on your car's windshield.
Once you have all your props assembled Wallace explains how to set up the shot and create the water droplets. He discusses the best camera settings to use, and explains how to achieve precise focus. He recommends shooting at f/22 if you want maximum depth of field, or setting the aperture at f/4 for a softer, moody look.
At this point of the process you probably love the images, but if you want to make adjustments, Wallace provides some post-processing tips for accentuating the look you're after.
You can find more great videos on the Adorama TV YouTube channel, so be sure and take a look.
FEATURED VIDEO