How to Buy the Dream DSLR You've Always Wanted
We're lucky. Digital camera features improve at a lightning-fast pace, but our real needs as photographers increase at a slower, more rational rate. Most photo enthusiasts are rightfully content using a model that's two or three seasons behind in the "latest and greatest" race because it has every feature they need and then some. This is particularly true with DSLRs, a category that has recently been deemphasized by manufacturers pursuing the mirrorless bandwagon.
What does all this mean to you? It means that the DSLR you longed for when it was first introduced a few seasons back is still a viable, exciting imagemaker, and now you can own it at a cost much lower than when it debuted. MPB, the largest global platform to buy, sell and trade used photo and video gear, has hundreds of DSLRs in stock and priced ready to sell. And because MPB recirculates more than 485,000 pieces of photo equipment every year, you can offset the cost of your purchases via trade-in.
Before the mirrorless craze took center stage, DSLRs were the ultimate tool for serious photo hobbyists and professional photographers. While the capabilities and conveniences of the new mirrorless marvels continue to grow, the outstanding performance level and versatility of DSLRs has not declined—DSLRs are still the best choice for a multitude of applications.
MPB for Used DSLR Cameras
You can order used DSLRs, lenses, drones, video gear and other equipment from MPB with complete confidence. Used cameras and lenses are thoroughly checked by experienced technicians before being added to the inventory and offered for sale. MPB provides a 6-month warranty on all cameras and lenses. Additionally, if you find the item isn't as described, you can return it free for a full refund within 14 days of arrival.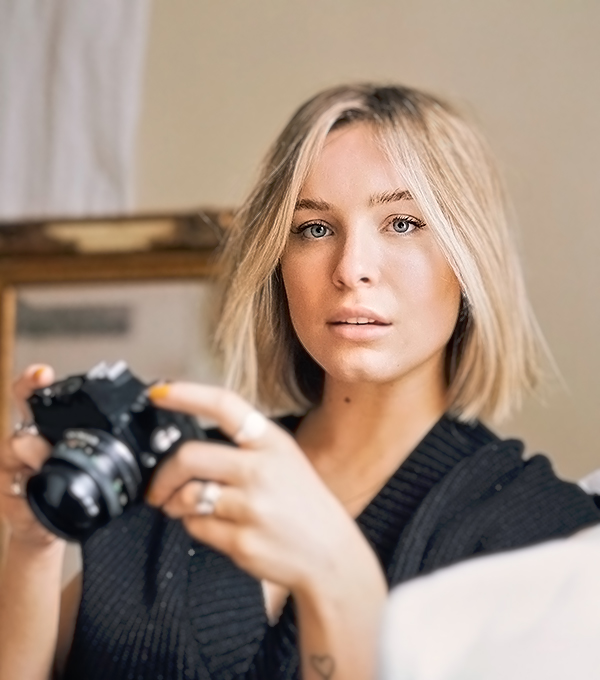 MPB uses five simple, easy to understand condition ratings:
• Like New (mint condition, only minor wear)
• Excellent (minimal signs of wear, otherwise pristine)
• Good (fair amount of use, but well-kept and may have marks or scratches)
• Well Used (significant use, noticeable signs of wear and tear)
• Heavily Used (significant signs of wear and tear, primary functions still work)
Best of all, the items pictured in MBP's online listings are the very items you receive. Each piece is individually photographed so there are no surprises.
Lower the Cost
You can lower your out-of-pocket cost by trading in or selling the camera gear you've outgrown or seldom use. Even if you do not plan to make an immediate purchase, you can still sell your underused gear to MPB. Go online and request an instant quote. MPB pays for the pickup and shipment of your trade-in (you don't even have to leave the house). After inspection, MPB deposits your payment directly to your bank account within two days.
Be confident that you're getting the fair market value for your gear. MPB's price commitment provides the right price upfront. Their dynamic pricing engine constantly analyzes market data. And the quote is valid for 14 days. MPB increases your quote if your gear is in better condition than expected. Who else does that? On average, customers earn $900 each time they sell to MPB.
You can wait and begin the trade-in process at time of purchase, but the better way is to find out what your gear is worth upfront. Once you've scheduled your free shipping to MPB, they reserve the equipment you're buying.
DSLRs Rule
Let's look at a few fan-favorite DSLRs. All of the product images are from MPB's website. You'll find more complete descriptions, genuine images of the product, and a detailed explanation of the product's condition in every MPB listing. The four DSLRs cited below represent a very tiny fraction of what's available at MPB.com. Inventory changes every day, so if you don't find your favorite right away, come back tomorrow. Also, the on-hand numbers shown below are sure to change by the time you read this.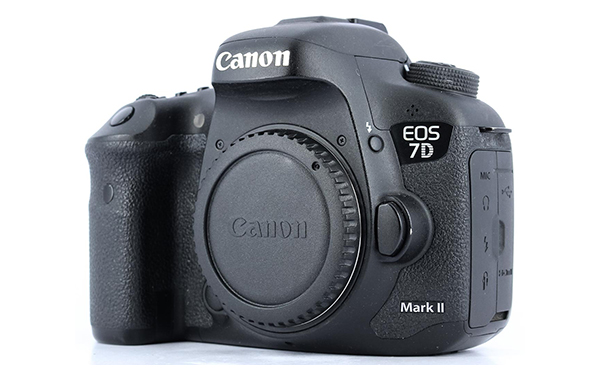 Canon EOS 7D Mark II
Have you ridden your Canon Digital Rebel into the ground? The ideal step-up camera for Canon shooters who use older EOS models, the Canon EOS 7D Mark II features an APS-C sized 20.2-megapixel CMOS sensor with dual DIGIC 6 image processors for faster throughput and enhanced imaging. Accepts all Canon mount EF and EF-S lenses.
As of this writing, MPB has 14 Canon EOS 7D Mark II cameras on hand at prices ranging from $374 to $449.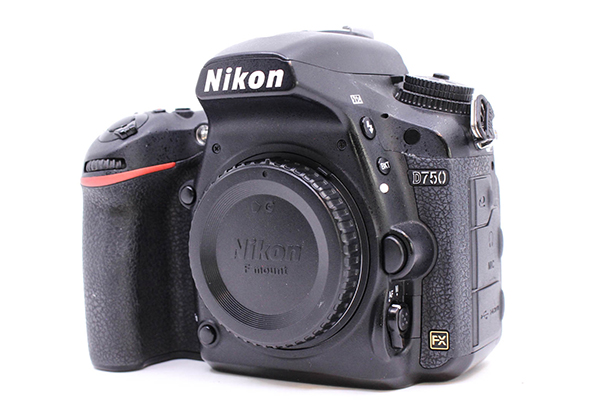 Nikon D750
Go Nikon full-frame for a hair more that $500? Join the legions of full-frame Nikon DSLR users at a surprisingly attractive price. The Nikon D750 features a 24.3-megapixel FX-Format CMOS sensor and Nikon's EXPEED 4 Image Processor. Records Full HD video at 60 fps and has a 3.2-inch tilting LCD monitor.
Currently MPB has 23 Nikon D750 units in stock priced from $504 to $714.
Nikon Df
Put your classic Nikon lenses back to work. Leading off with a classic retro design, the Nikon Df stands singularly unique among Nikon DSLRs. It's a full-frame (FX) camera that accepts Nikon AF lenses and also most older Nikon F lenses. So if you still have lenses hanging around from your dad's 1970-vintage Nikkormat, you're in luck. And by the way, the Nikon Df features the same 16.2-megapixel FX-format sensor as Nikon's professional D4. It's famous for unparalleled low light, high ISO performance.
MPB currently has 6 Nikon Df cameras available from $1099 to $1499.
(MPB also has 15 Nikon D4 camera bodies available priced from $429 to $924.)
Sony Alpha SLT-A99
Long before Sony became a dominant player in the mirrorless arena they offered some highly prized, fully featured DSLRs. The Sony Alpha A99 Digital SLT camera is one of the best. Strictly speaking, the Sony A99 isn't truly a DSLR, it's an SLT. It uses a Single-Lens Translucent mirror which does not move and an Electronic Viewfinder. But it functions in the same way as a DSLR so it's included here. Featuring a 24.3-megapixel full-frame CMOS sensor, the Alpha A99 also boasted the world's first dual AF system. And thanks to its magnesium alloy body, it's also one of the lightest weight DSLRs.
BTW, the Sony A99 accepts Minolta AF (Maxxum/Dynax/Alpha) lenses.
At the time of this writing, MPB has 7 Sony SLT-A99 in inventory priced from $664 to $904.
Turn to MPB to Buy, Sell or Trade
MPB is the largest global platform to buy, sell and trade used photo and video gear. MPB has served more than 625,000 visual storytellers worldwide and they recirculate over 485,000 pieces of photo equipment every year. And they've proudly earned a coveted 5-star rating on Trustpilot.
Browse MPB's extensive inventory of photo and video equipment. There's a great chance you'll find that dream DSLR you yearned for when it was originally introduced. You can lower the bottom-line cost by trading in the gear you no longer need or want. And if you don't find what you're looking for today, come back tomorrow because their inventory turns very, very fast and is constantly changing.
MPB provides free instant quotes so you know what your gear is worth before you make any decisions. And you can reverse the sales process right up to the last stage should you have second thoughts.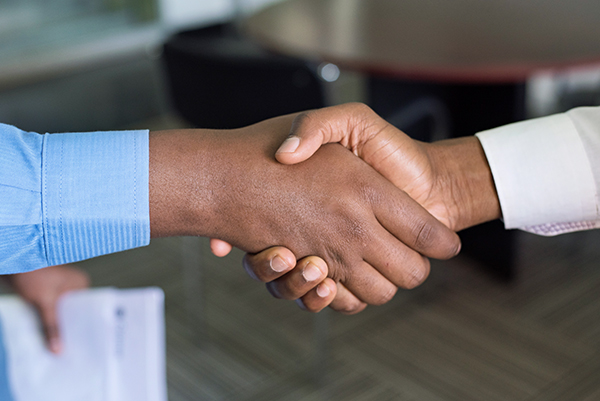 MPB is More Than a Store
MPB is a robust and informative platform with valuable original content including competitions, gear guides, how-to tips, videos, interviews and other items of interest to photo and video storytellers. They also offer a free newsletter. The newsletter is always packed with helpful information, guides and tips covering a wide variety of photo and video topics. Once you feel at home—and you will—open a free MPB account to unlock faster checkout, manage your transactions online and get more relevant content.
—Shutterbug Staff