Polaroid Starts Shipping Curious New Cube Imaging Device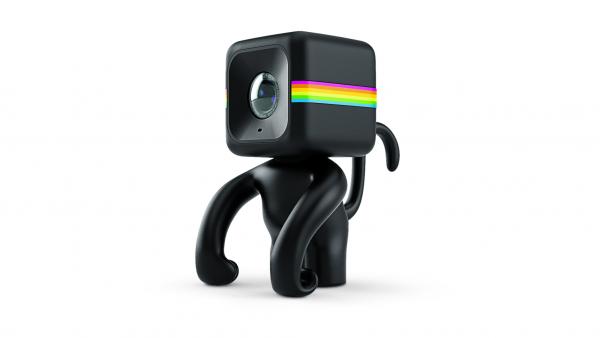 Polaroid's latest imaging device takes the form of an colorful little box that measures slightly over one cubic inch. Called, appropriately, the Cube, the tiny Polaroid camera/camcorder just started shipping this week.
Designed to be the ideal companion for all of your outdoor adventures, the Cube captures both still images (6MP) and HD video (1080p/720p). Don't let the small size fool you though because the Polaroid Cube is not a toy. It's a durable, pocket sized and highly versatile camera and HD camcorder.
Polaroid's Cube features a 3MP CMOS sensor and a 124-degree, wide-angle lens (f/2.0, f=3.4mm). It records 1920x1080; 1280x720 HD video (30fps) and captures still images (JPEG) at 6MP. The Cube supports a Micro SD memory card (up to 32GB) and is powered by a lithium battery (90 minutes). It has a micro USB 2.0 and comes with a microphone.
Designed to bring with you just about anywhere, the Polaroid Cube has a mounting magnet in the bottom of its housing allow it to safely stick to any metal surface. The shockproof design helps you capture stable video on the go, and the weatherproof sealing makes it ideal for water sports or fun by the pool. The accessories include a waterproof case ($24.99), a strap mount ($17.99), a bicycle mount ($17.99), a waterproof case with a suction mount ($39.99), a tripod mount ($17.99), the Monkey stand ($17.99), a helmet mount ($17.99) and a bumper case ($17.99). The Polaroid Cube is available in three colors: red, black and blue. It just started shipping and sells for $99.99.
More info on Polaroid here.
FEATURED VIDEO