GoPro Launches Their First Drone and Two New Hero5 Action Cameras with Raw Capture Mode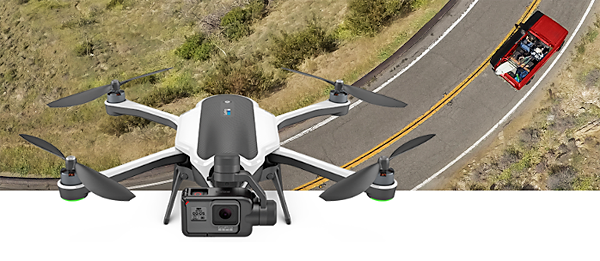 If there were a Photokina Award for the greatest number of cool new products by an American manufacturer, GoPro would certainly be in the running. The innovative folks that put action cams on the map unveiled two new Hero5 cameras and their first-ever drone, along with some interesting accessories.
The new flagship of GoPro's camera the line is the ultra-compact, 12MP Hero5 Black with LCD touchscreen, 4K video capture at 30fps, sensor based image stabilization, and voice control. This model also boasts a sealed body that's waterproof to 33 feet, even without its optional underwater housing.
The new 10MP GoPro Hero5 Session is even tinier because it omits the touchscreen (and GPS), but it can do everything else the top-of-the-line model can. Both Hero5 models can shoot in Raw and WDR still photo modes and MP4 videos. Other features common to both models include intuitive operation with automation and simplified one-button control, auto-upload of photos and video to the Cloud while the camera is charging, and voice control with support for seven languages (with more languages on the way),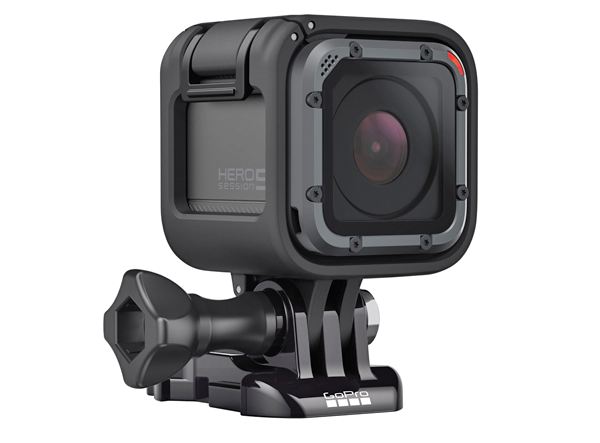 Both new cameras also offer compatibility with existing GoPro mounts, including the one on the new Karma drone, stereo audio recording and wind noise reduction, and the ability to capture distortion-free wide-angle video and stills using the new Linear-View Setting.
The GoPro Hero5 Black and the Hero5 Session will be available on October 2nd at MSRPs of $399.95 and $299.95 respectively.
GoPro also unveiled the Karma, the company's first-ever drone. And it's not just a "badge engineered" product made by somebody else—it was designed and built by GoPro. Truly beautiful to behold, it features an ingenious folding design that's small enough to fit inside a slim, medium-sized backpack, and lightweight construction that's remarkably robust and sturdy.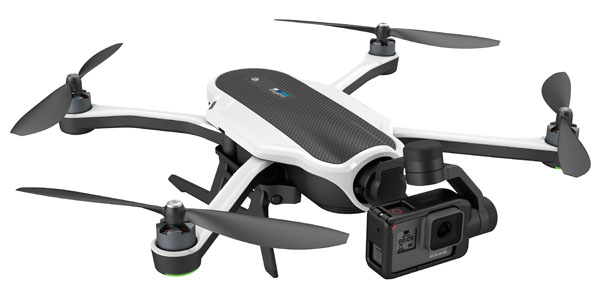 The Karma includes an image-stabilization grip that can be handheld or mounted to vehicles, gear, etc. and is designed to provide "a painless out-of-the-box experience" that makes it easy for anyone to capture smooth, stabilized video during almost any activity. GoPro's new drone features a game-style controller and an integrated touch display, making it fun, fast and easy to fly without the need for a separate phone or tablet to see what your drone sees.
It also includes a 3-axis camera stabilizer that can be removed from the drone and attached to the included Karma Grip for capturing ultra-smooth handheld and gear-mounted footage.
The Karma will be available on October 23rd without a camera for $799.99 and bundled with the HERO5 Black at $1099.99 MSRP. A third option with a HERO5 Session at $999.99 is expected to hit the market in early 2017.
FEATURED VIDEO