Better Nature Photos: Pro Composition Tips from a Landscape Expert (VIDEO)
How many times have you returned from an outing, shooting what you thought were outstanding images—only to be underwhelmed when you viewed them on the computer? If your answer is "too many times to count," you have plenty of company.
Last week we provided a solution to one potential problem; namely, how to make great images in bad light. Unfortunately, there are a variety of other factors that may result in uninspiring photos, as you'll see in the tutorial below.
Today's video from acclaimed French photographer Serge Ramelli is all about his secrets for better composition—with tips and tricks he's developed over the years shooting in Europe and across the globe. The simple solutions he provides can make all the difference in the images you capture outdoors.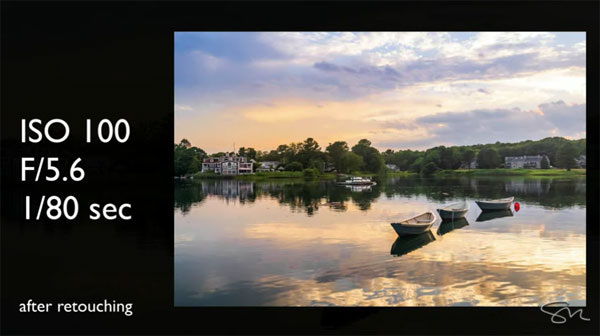 Ramelli travels to the U.S. East Coast for today's episode, and you'll follow his adventures in Boston, Portland, Maine, and finally Kennebunkport. Along the way you'll not only learn how to up your game with more dynamic framing, but pick up additional tips on camera gear, lens filters, and more.
These methods work great for nature, travel and landscape photography—and Ramelli is an expert in all three. He begins with a discussion of the gear he prefers for different situations. As a bonus there are links in the description the beneath the video for downloading Ramelli's free retouching presets.
All you have to do is sit back and relax, while Ramelli demonstrates how he scouts a location, locates a compelling foreground element, sets up the gear, and gets to work. You'll also learn a few tips for attaining proper focus, and using ND filters when the situation demands or you're after a specific look.
There are many more shooting and editing tips on Ramelli's YouTube channel, so be sure to pay a visit after enjoying this video.
And don't miss the earlier tutorial we mentioned above, explaining how to capture the money shot in bad light.
FEATURED VIDEO