5 Common "Photography Lies" Debunked: A Pro Nature Photographer Reveals the "Truth" (VIDEO)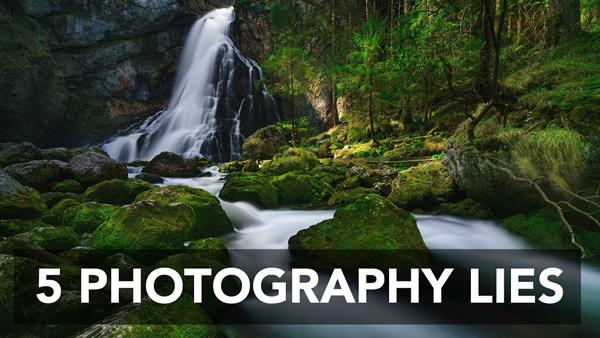 We've all heard that photography "rules" are meant to be broken on occasion, but in the video below photographer Benjamin Jaworskyj takes this notion a bit further—claiming that five common precepts of photography are out-and-out 'lies."
Jaworskyj is a self-taught nature photographer based in Germany, and we always enjoy his videos because of their humorous style and the fact that he's never shy about sharing his opinions. This one is bound to be a bit controversial, especially among those who are obsessed with shooting Raw.
Number one on Jaworskyj's list is the notion that shooting Raw is the only way to go, especially for beginning photographers, and he reveals the "truth" about why shooting JPEGs has it's advantages. Another common "lie" according to Jaworskyj is the supposed necessity of always using a UV filter to protect your lens, and he explains why this is often the worst thing to do if image quality is your goal.
The point of these revelations is that you shouldn't believe everything you think you know about photography, whether it concerns file formats, using filters, ISO settings, or camera and lens choices. Watch the video and see if you agree.
You can find more fun stuff on Jaworskyj's YouTube channel, and be sure to watch an earlier episode we shared with five useful photography tips for better landscape photography.
FEATURED VIDEO