Topaz Studio 2 AI Clear Turns "Almost Good" Shots Into Awesome Images
Every time I use Studio 2, the $99 photo editor from Topaz Labs, I find another reason to like it.
Topaz Studio 2 is a $99 photo editor that's so full of features that I can't believe it sells for less than a hundred bucks.
We raved about the creative possibilities in our review of Studio 2 a few months back, in this story about creating your own personal filters: Unique Looks for Your Photos: Build Custom Creative Effect Plug-in Filters With Topaz Studio 2
Try Before You Buy
You can download Studio 2 from the Topaz Labs website. You can try it free before you buy it for $99. The software functions as a plug-in for Adobe products and can also be used as a standalone application.
Topaz Labs has a full stable of image enhancing applications. To go beyond where Studio 2 AI Clear leaves off, migrate to Topaz Sharpen AI which we reviewed recently (link here). Whereas most sharpening software tools improve apparent sharpness by brightening the edges of objects in an image, Topaz Sharpen AI performs its magic by targeting and reversing three specific types of blur to create much more natural results without introducing noise or digital artifacts. See our review for details.
Other very useful applications from Topaz Labs include Gigapixel AI, DeNoise AI (also available as a bundle) and Video Enhance AI.
Focus on AI Clear
Today we're sharing a representative collection of images that have been processed using just one of the many tools Topaz Studio 2 offers: a filter called AI Clear.
The AI Clear filter allows you to remove noise, enhance sharpness, recover details, adjust exposure and enhance clarity. The last three modifications are adjusted by sliders, as shown above.
In other words, Topaz Studio 2 AI Clear can save images that are almost good and make them awesome.
What follows is a set of images that demonstrate the effects of Topaz Studio 2 AI Clear.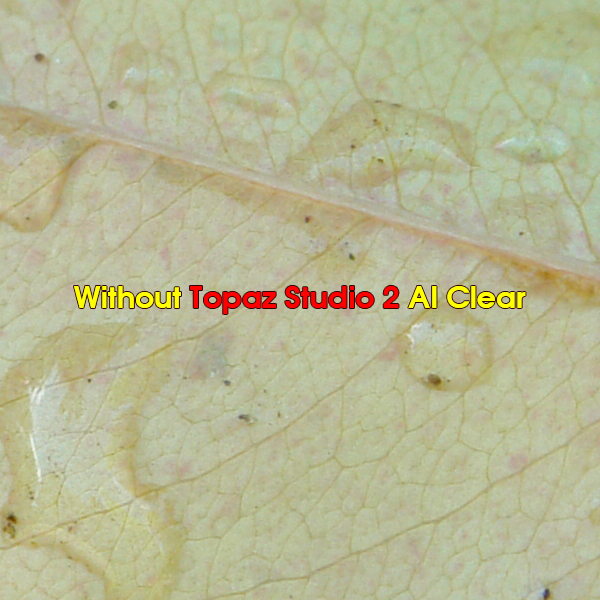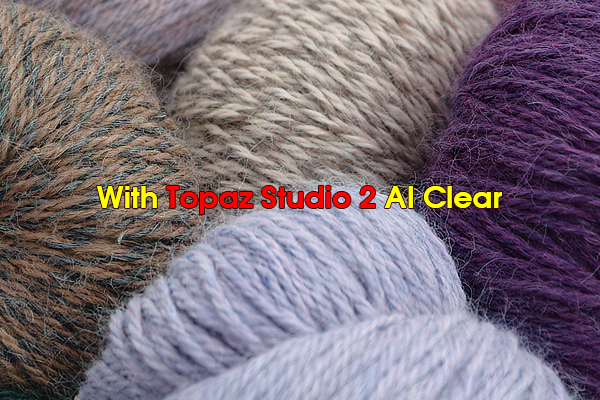 Conclusion
Don't misunderstand. I use Adobe Photoshop. Every day. I depend on it, and can use it almost automatically, even if not expertly. So this is not a pitch to switch by any stretch.
But I really like Topaz Studio 2, and launch it as a plug-in filter from Photoshop more often than I ever expected.
It's not the only creative software I use. I have been using the Nik collection since it was first created, and for certain things I use Exposure Software (formerly Alien Skin). I use Boris FX Optics, reviewed here in January of '21, for example, and I think it is outstanding.
Don't limit your avenues of creative expression by staying in one software lane. Cross the center line, drive off the shoulder, bump the median. Experiment, express yourself and have fun.
—Jon Sienkiewicz
(As an Amazon Associate, Shutterbug earns from qualifying purchases linked in this story.)