Review of DxO FilmPack 6 "Time Machine" Feature
DxO just announced PhotoLab5 and FilmPack 6, and we had the chance to explore the software for a few weeks before the release. PhotoLab5 is more than just an incremental upgrade over the previous version. For the first time ever, DxO PhotoLab supports Fujifilm X-Trans sensors (but requires purchase of FilmPack 6 to apply Fujifilm Film Simulations).
FilmPack 6 is hugely exciting – it's the first upgrade to the DxO FilmPack series since 2015. In FilmPack 6, DxO introduces an intriguing new feature they call "Time Machine." Here's a careful look at this new approach to creative image editing.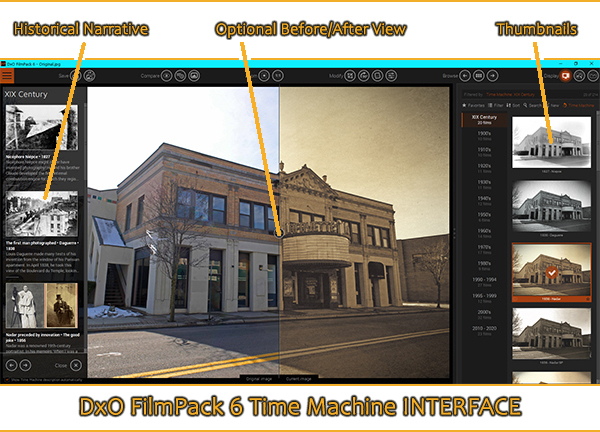 Overview and Context
DxO, the company that's been fixing our pictures for many years now, produces legendary software that is purely based on science. Known best, perhaps, for the ability to eliminate distortions and correct for the shortcomings of digital cameras, lenses and imaging sensors, their software is rock-solid and powerful.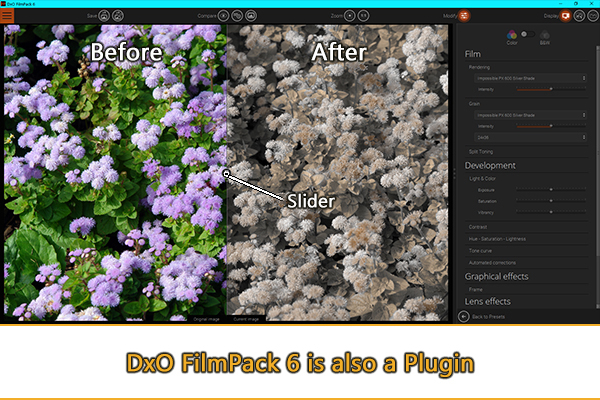 FilmPack 6 allows users to recreate the colors, grain, saturation, contrast and nuances of 84 historical analog films. We're talking Kodak Tri-X Pan, Ilford HPS, classic emulsions from Fujifilm and many others. DxO painstakingly analyzed images captured on these old film stocks to authentically reproduce their characteristics.
Similar Products
The Nik Collection, another DxO product, includes programs that perform similar film-matching manipulations. Silver Efex has been a go-to standard for monochrome conversion for years, and Analog Efex allow users to experiment with classic cameras virtually. In addition to being powerful and useful programs, apps in the Nik Collection use DxO's exclusive U Point technology that lets users position Control Points to pinpoint location and extent of adjustments.
For the record, Exposure Software (formerly known as Alien Skin) performs a similar feat with Exposure X7, the recently refreshed and latest version of the editing tool they've been continually refining for some time now. You can buy the Exposure X7 bundle, which includes X7, Blow Up and the highly-rated Snap Art, for $149 from Exposure Software's website.
Do Users Recognize Accuracy?
Let me be the devil's advocate. Both FilmPack 6 and Exposure X7 enable you to convert your digital images so that the results appear to have been recorded on one of many different historical film brands and types. Nice. But I seriously wonder how many readers remember what pictures shot on ASA 32 Panatomic-X, for example, look like. Kodak discontinued it in 1987. So I estimate that if you're younger than 50 you've never shot it.
Could you spot a picture printed from Kodak Ektar 100? I cannot. Absolutely not. And I've been doing this since milk came only from cows and was sold in bottles with cardboard lids.
My real question is this: how many of today's digital camera users ever even shot film? Any film? Within that context, how can anyone tell if a plug-in filter accurately reproduces the exact performance of a long lost emulsion?
In the absence of experience, relevant education is the next best option. DxO's Time Machine cannot pull a roll of film out of your computer but it can show you what the historical media looked like with extremely high accuracy. Time Machine teaches users about bygone photography technologies and shows some great examples. Users have the opportunity to dabble in the methods used by photographers decades ago.
DxO FilmPack 6 Time Machine
With Time Machine (not to be confused with the Apple device that has the same name), DxO has expanded upon the concept of accurately reproducing the films, techniques and even the mechanical limitations of photography as it has progressed since, well, since the very beginning. DxO says that Time Machine is "…harnessing the history of photography to power creativity." They are serious about authenticity, too. They worked closely with Friends of the French Museum of Photography in Bièvres, France to imitate iconic image types as closely as possible.
DxO FilmPack 6 segregates the progressive innovations of photographic capture into 14 periods divided more-or-less by decade. The software GUI displays classic images from history and—my favorite part—provides a fascinating written historical narrative of the technologies and how they were applied during each specific period. This enables users to recast their digital images in the form and substance of a bygone era.
To properly convey how this works and what this looks like, I selected a rather nondescript image of a movie theater, sanitized it by removing anything modern (cars, for example) and then processed it through each of the Time Machine segments using a randomly chosen film or type from that era.
Here is the image I started with followed by the 14 examples representing the DxO Time Machine version of the history of photographic evolution. Note that the name of the era, printed on the image, is sometimes the film or technology and sometimes an historical milestone or character that typifies that era.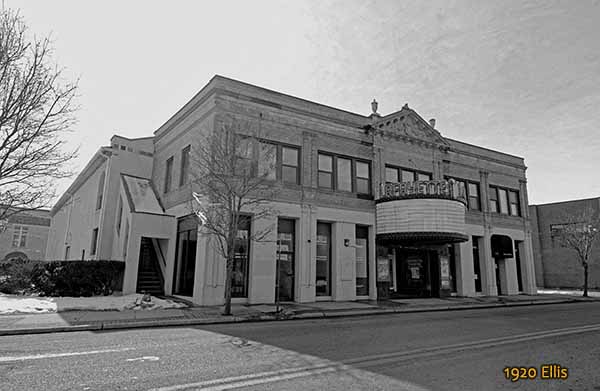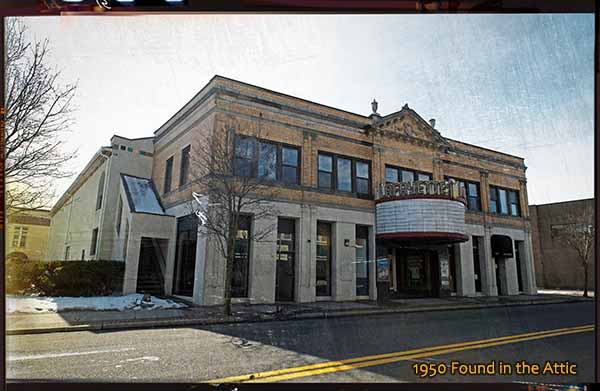 Pricing and Availability: DxO FilmPack 6
DxO FilmPack 6 (PC and Mac) is available now from the DxO online store as follows: DxO FilmPack 6 ESSENTIAL Edition: $54.99 ($85 after 14-November). DxO FilmPack 6 ELITE Edition: $109.99 ($139 after 14-November). Introductory period ends November 14, 2021.
Photographers who own a DxO FilmPack 5 license can purchase an upgrade to DxO FilmPack 6 by logging into their customer account. Anyone can download full-feature 30-day Trial Version of DxO FilmPack 6 from the DxO website.
Pricing and Availability: DxO PhotoLab5
DxO PhotoLab5 is a significant upgrade to PhotoLab4. They've added a new version of their DeepPrime denoising tool that is up to 4X faster than before. More importantly to many, they've added support (at long last) for the Fujifilm X-Trans sensors. Alas, you must buy FilmPack 6 to access the Fujifilm Film Simulations available on Fujifilm X-series cameras. Additionally, DxO made a couple other lesser enhancements.
Last year, when we reviewed PhotoLab4, we thoroughly examined the 2020 version of their DeepPrime denoising technology and discovered that it really rocks. You can read that review by clicking here.
DxO PhotoLab5 (PC and Mac) is available now from the DxO online store at the following introductory prices until November 14, 2021: DxO PhotoLab 5 ESSENTIAL Edition costs $109.99 (normally $139) and the more robust ELITE Edition runs $164.99 (instead of $219). You can download fully-functional Trial Versions from the DxO website.
—Jon Sienkiewicz
(As an Amazon Associate, Shutterbug earns from qualifying purchases linked in this story.)
FEATURED VIDEO