Sigma Trio of f/1.4 Prime Lenses Review
Have you heard about Sigma's lineup of fast, affordable f/1.4 prime lenses for Canon M, Sony E and Micro Four Thirds cameras? The set includes the 16mm f/1.4, 30mm f/1.4 and 56mm f/1.4. Here's a specifications review that features images by world renowned photographer and Sigma Ambassador Jim Koepnick.
Sigma's three fast primes cover the focal length sweet spots from wide-angle to portrait. Because the available camera models have slightly different size sensors, the effective equivalent focal lengths depend on the lens mount.
In Canon M mount, the 16mm, 30mm and 56mm focal lengths translate to 26mm, 48mm and 90mm respectively. On Sony's APS-C size E-series, the equivalents are 24mm, 45mm, and 84mm. And for Micro Four Thirds systems, the results are 32mm, 60mm and 112mm.
All models feature fast f/1.4 maximum apertures for low light and for optional intentional reduction of depth-of-field (background blurring). The large aperture and quiet focus make the Sigma Trio ideal for recording or streaming video.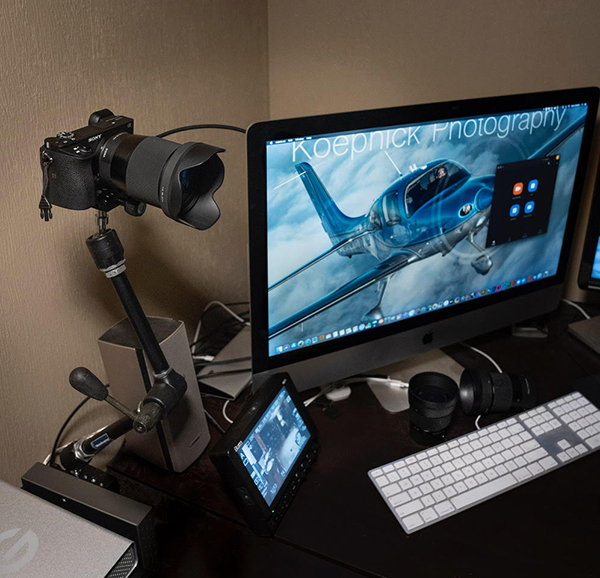 Sigma Ambassador Jim Koepnick, whose work is showcased in this article, is an independent digital journalist specializing in aviation, sports and street/documentary photography. Based in Oshkosh, WI, Jim is widely recognized as the premier aviation photographer. Jim uses Sigma lenses in his home video studio.
"The mirrorless f/1.4 trio of lenses from Sigma are small and light, so they fit perfectly with my Sony a6500 for recording video in my office," Jim told us. "It's great having the ability to use different focal length lenses with recording Vlogs," he added. "Sometimes I prefer the wider 16mm if I'm demonstrating a technique; other times I can change to the 30mm or 56mm when I only want to concentrate on my face and what I am talking about."
Sigma 16mm f/1.4 DC DN | C
An ideal lens when you feel like the walls are closing in on you, this wide-angle will allow you to take a fresh look at every room in your home. Perfect for landscapes, family memories and many other scenes, the 16mm f/1.4 features a dust-proof, splash-resistant design, fast autofocus and outstanding image quality.
Constructed of 16 elements in 13 groups, this Sigma 16mm focuses to 9.8 inches and has a 9-blade, rounded diaphragm to enhance bokeh blur. Pressing the scale at 14.3 ounces, it measures about 2.8 x 3.6 inches (72.2 x 92.3 mm).
Available at Amazon for $399.
30mm f/1.4 DC DN | C
Weighing in at just 9.3 ounces and measuring 2.6 x 2.9 inches (64.8 x 73.3 mm), this light, bright standard lens equivalent delivers high performance in a very compact package. With an angle-of-view of 50.7º and a circular, 9-blade aperture, this lens is outstanding for general everyday photography, portraits and snapshots.
Available at Amazon for $289.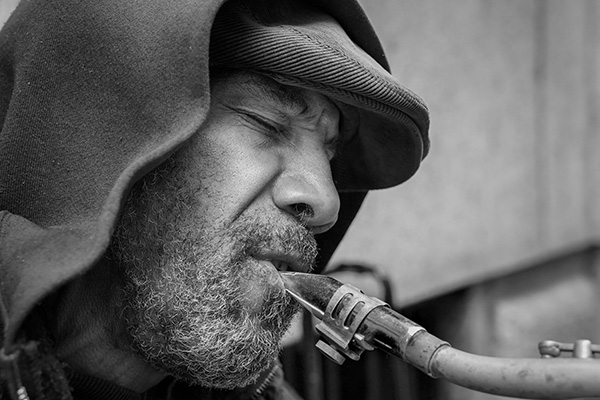 56mm f/1.4 DC DN | C
Offering Made in Japan craftsmanship, and now available in Canon EF-M mount, the Sigma 56mm prime features smooth autofocus that's ideal for video shooting, superb image quality and weather-resistant dust/splash proof design.
The 56mm f/1.4 features 10 elements in 6 group construction, 9-blade aperture and minimum focusing distance of 19.7 inches. It measures roughly 2.6 x 2.3 inches (66.5 x 59.5 mm) and weighs 9.9 ounces.
Available at Amazon for $429.
Donations to combat the Coronavirus pandemic
Like many members of the photo industry, Sigma is doing their part to help ease the devastation caused by the current global health crisis. From now until June 30, 2020, 5% of all Sigma lens sales made through participating dealers will be donated to charitable organizations working on COVID-19 relief efforts. For up-to-date information on participating dealers and the charities those dealers have selected, please visit Sigma's website.
Conclusion
Now is a good time to enjoy indoor and backyard photography, and these three Sigma lenses are ideal for those tasks. The fast f/1.4 apertures make it very easy to capture stunning available light images. Shoot family portraits wide-open at f/1.4 and watch the subjects seemingly jump off of the background. And if you're meeting colleagues, family and friends via video chat, the Sigma Trio is perfect.
(As an Amazon Associate, Shutterbug earns from qualifying purchases linked in this story.)