Dynalite Baja B4 Monolight: We Test Out this Portable Lighting Solution for Cordless Studio & Location Portraiture
Portrait photographers get to practice their craft with an amazing selection of different light sources, including everything from hot and cold continuous lighting to power pack-and-head and monolight flash systems to speedlights. Each has its own unique advantages and disadvantages depending on the kind of work you do but when it comes to flash, I've always been partial to monolights because of their built-in power supply. I've had a monolight fail on a job before but because the other monolights on hand had their own power supply, I was able to complete the assignment.
A monolight or monobloc is a self-contained studio flash so there are no cables from power pack to heads, only AC and maybe sync cords. Dynalite's new Baja B4 kicks it up a cordless notch by having the power supply—a lithium-ion battery—located inside the head, giving me one less cord to trip over.
The Baja B4's built-in battery can fire up to 550 full-power flashes or up to 4,500 shots at half-power, which should work for most sessions. The Baja B4 can charge the battery when installed but offers an external charger ($35) and additional batteries ($168) for long-day shoots. You also have the option of powering the monolight via AC by simply plugging in the cord from the bundled charger into the nearest outlet.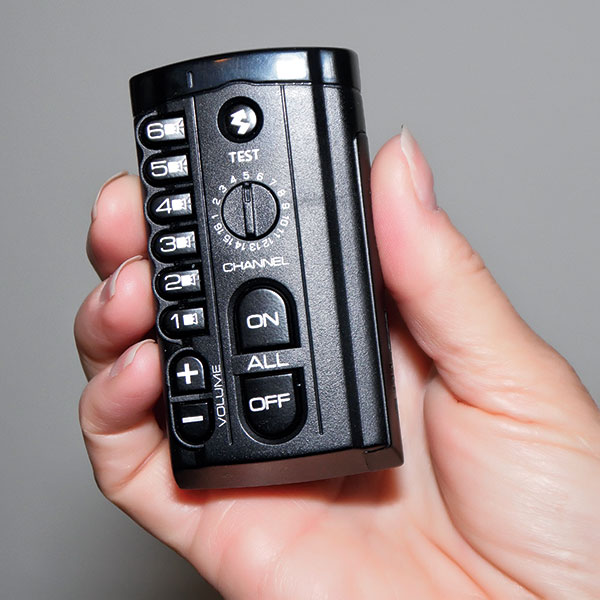 Cutting The Cords
Eliminating yet another cord, the Baja uses the 2.4GHz Swing II wireless system to trip the flash and control power output (On/Off, Increase/Reduce Power) in tenth-stop increments. The Swing II receiver plugs into a receptacle in the monolight's back: simply remove a thin plastic panel and insert the receiver. It works with up to six groups with 16 channels per group and the strobe's specific number is displayed on a small LED display and is user controllable. The Swing II transmitter uses a single AA battery, works with sync speeds up to 1/250 sec, and has an effective range of 260 feet.
The Baja B4 has a six-stop aperture range and offers three shooting modes: Normal, High Speed, and Stroboscopic, which do exactly what you imagine. The monolight has a built-in (switchable) optical slave, audible flash indicators, a Pyrex glass dome, and a swiveling metal light stand mount. The monolight will also be available as a two-head kit (BK4-2200B) that includes two Baja B4 units, a Swing II transmitter, two Swing II receivers, two battery chargers, and two (RST-165) reflectors, which is essentially the kit I tested. The Baja B4 uses the Bowens accessory mount, opening the door for lots of different light-shaping tools, including Dynalite's own full line of softboxes, reflectors, and umbrellas.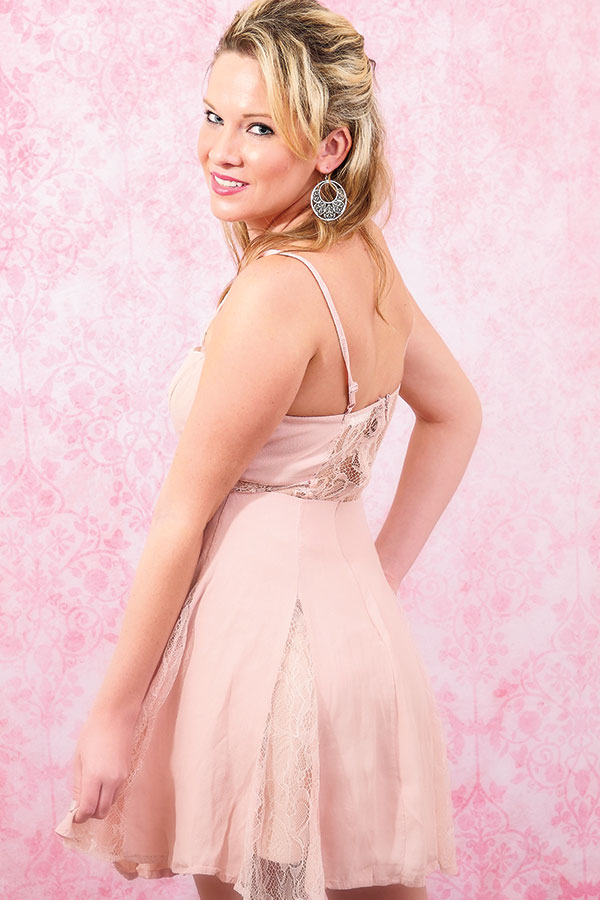 Set Up
Another reason I'm partial to monolights is because they're simple and easy to use. The User's Guide for the Baja B4 is 20 pages long, while a typical set of instructions for a standard speedlight will be more than 300 pages. The battery isn't fully charged from the factory, so you'll need to charge it for approximately five hours before using it the first time.
Setup is simple, too. After charging, turn the flash power control dial to the right to increase output and then left to reduce it, watching the numerical display change accordingly. After that, press the Test button to fire the flash and you're ready to go.
As you can see by the photo, there are lots of buttons on the Swing II transmitter, whose form factor has a horizontal orientation. PocketWizards are often criticized for their overly vertical orientations but the Swing II transmitter presses lightly against my forehead when shooting with my Panasonic Lumix GH4. At first it bothered me but I eventually got used to it.
The Baja B4 has a dimmable 2.5w LED modeling light. There's no doubt LED modeling lights have advantages: they're cool and draw little power, making them ideal for battery-powered solutions like the Baja B4 but they can also be dim. The output of most of the studio lights with LED modeling lights I've tested, with few exceptions, tends to be not as bright as I might like, sometimes making it difficult for a camera to autofocus.
How dim? Using the standard 10-foot interval I measured the B4's output at full power with the same ISO 1600 I used to make the setup shots for this review and got an exposure of 1/60 sec at f/2. Not so dim you couldn't read a newspaper by it but your subject won't need sunglasses either. On the other hand, the bright electronic viewfinder found in mirrorless cameras such as the GH4 were a perfect complement, and I didn't experience any focusing problems.
Range Anxiety is a term coming soon to battery-powered studio lighting. In the automotive world range anxiety is the fear that an electric vehicle has insufficient range to reach its destination and could strand its occupants. Same with studio lighting, except the concern is that there's not enough power to finish an assignment. Even though Dynalite suggests not using the modeling light at all times, I ignored this admonition—because even though it's not that bright, it was still a help in my dimly lit studio—and during several shoots with fully charged batteries didn't experience either slowed recycle or diminished response times even with the monolights often set at three-quarters to full power.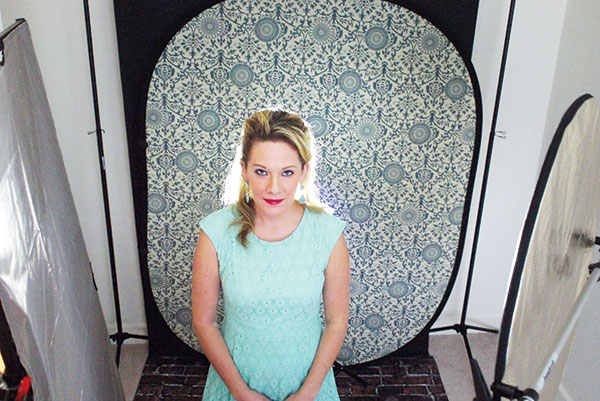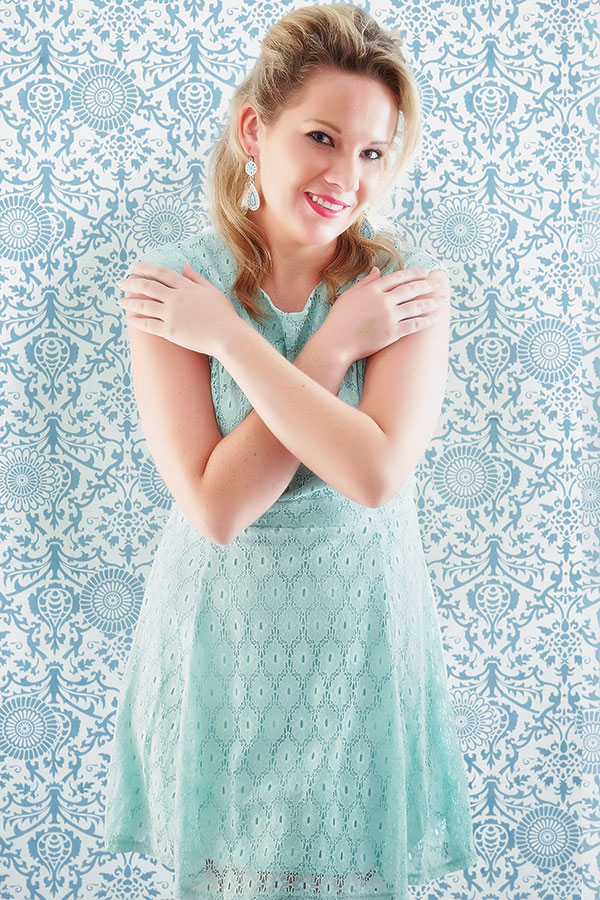 Shooting With The Baja B4
After pressing Mary into some basic setup tests with the Baja B4, Colleen Breanne came into the studio and I set up Dynalite's GSB-35 16-sided softbox (see "Light Modifiers Make a Difference") to photograph her. The softbox has an internal baffle to soften the light but the 16 snaps/straps used to attach it seem like twice as many as are really needed.
The shape of the softbox with its large surface area creates natural catchlights in the eyes, making it ideal for head-and-shoulders portraits but it is big. The GSB-35 measures 24 inches from front to back of the speed ring and took up lots of airspace in my 11x15-foot home studio. When added to the six-pound Baja, it becomes a hefty package so be sure to solidly lock down both the monolight and any light stand extensions.
For the next setup, I added Dynalite's unusually shaped Quad Square 48-inch Black/Silver Umbrella. It has a black backing to maximize reflectance and slips into a small hole located on the bottom right of the monolight's face that can be hard to see by the light of that LED modeling light. (Tip: A small dab of white paint may make it easier to find.) Dynalite warns you should allow at least a two-minute interval after taking a series of 10 full-power output shot in rapid succession but I never encountered any kind of problem during actual shoots.
My next session was with Sarah Dean, a talented artist and cosplay (costume play) aficionado. If you're not familiar with cosplay, chances are your younger clients are. During the session, I worked with Sarah through several incarnations from Lara Croft to Belle to Morgana le Fay (as seen on TV's Merlin) wearing a costume of her own design and it was the most fun I've had in a long while. Initially, I used some of Dynalite's light modifiers but then quickly moved onto some other setups.
The Baja B4 monolights are ruggedly built for studio or location use but I wished they were a bit smaller and lighter. Nevertheless, building batteries into a monolight's housing is a welcome trend for making all studio lighting tools relevant in the years ahead.
While working with the Baja B4 lights I quickly adapted to their mobility and my shooting style evolved into simply grabbing the light/stand and moving it around my studio to try something different and that's something that hasn't happened before. So Baja B4, I thank you for the inspiration.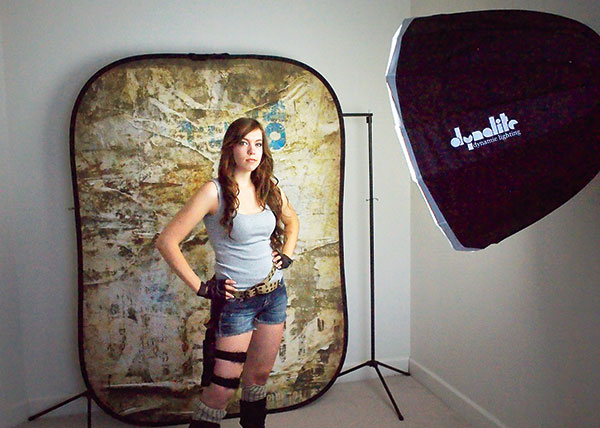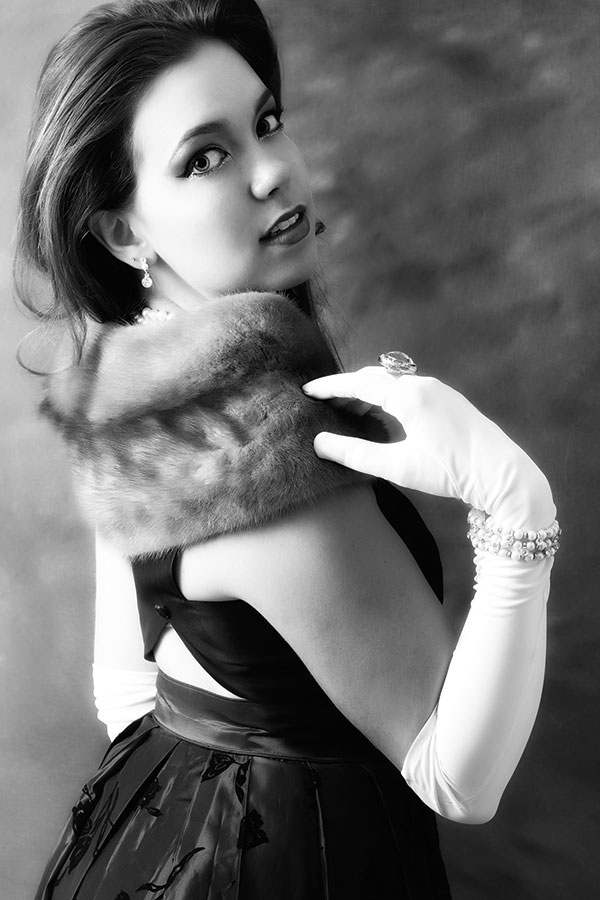 Light Modifiers Make A Difference
Light has many characteristics, including quantity, quality, color, and direction, and while a monolight like Dynalite's Baja B4 can affect many of these factors, quality is most affected by the choice of modifiers. For this test I had access to Dynalite's GSB-35 softbox and their Quad Square Black/Silver Umbrella. The GSB-35 ($212) is a 35-inch Grand Series 16-sided softbox that provides consistent edge-to-edge coverage. There are no fluorescent dyes used in the fabric that can cause a blue color shift and it uses a UV coating for color consistency. Got more space? The 47-inch version (bigger is softer) is only $239. Dynalite's Quad Square 48-inch Black/Silver Umbrella ($54) produces soft light with high reflectivity and minimal specularity for manageable contrast. When feathering, it produces a cleaner cut of light output and after use folds into a compact, less than one-pound package.
Dynalite Baja B4 Specifications
Watt/Seconds: 400
Guide Number: 107
Recycle: 3.7 seconds
Flash Duration: 1/500 to 1/12,800
Flash Variability: Six stops
Color Temperature: 5500 (+/- 200)
Changeable Reflector: Yes
Built-in Slave Cell: Yes
Modeling Light: 2.5w LED
Sync Voltage: 10v
Voltage Stabilization: Max. +/- 0.1% stability
Fan Cooled: No
Battery (Li-ion): 11.1v 8.8a
Dimensions: 13.5x4.6x8.6 inches
Weight: 6.1 lbs
Price: $599
FEATURED VIDEO