Shooting Stars: Terry O'Neill Reflects on 50 Years of Capturing Iconic Celebrity Photos
Legendary celebrity photographer Terry O'Neill always wanted to be a jazz drummer. When he was 10 he made his own drum kit from cookie tins, and by the time he was 14 had quit school and was playing in jazz clubs with a local band.
After a stint in the army, O'Neill thought he might get the chance to travel to the U.S. to play in clubs there if he worked as an airline steward. So he applied to what now is British Airways and was very surprised to be handed an Agfa Silette camera and told to take pictures of people around Heathrow airport.
"I really didn't know what I was doing," O'Neill recalls. He managed to teach himself photography with help from a colleague and reading books and magazines, and one day noticed a man sleeping in an airport lounge surrounded by African chieftains. O'Neill later found out the man was Rab Butler, the British Home Secretary. "I took the shot and a reporter from the Daily Sketch (now the Daily Mail) tapped me on the shoulder and said his editor would be very interested in that photo. So I gave him my film and later that night he told me they loved my work and offered me a job with the paper.
"A short time later a journalist mentioned a struggling young rock group and said since I was into music I should go hear them and take their picture. That band turned out to be the Beatles, and I was able to photograph them at Abbey Road right after they recorded Please Please Me. It took about three months for the photo to get in the paper, and then to our amazement it sold out immediately," says O'Neill.
Another up and coming band that O'Neill photographed in the early 1960s was the Rolling Stones. "I had some great shots of them but when I submitted the photos to the editor he said the group looked like 'fried prehistoric monsters'! Fortunately I had also taken pictures of the Dave Clark 5, so the paper decided to run a full-page feature on both groups with the headline 'Beauty and the Beasts.'"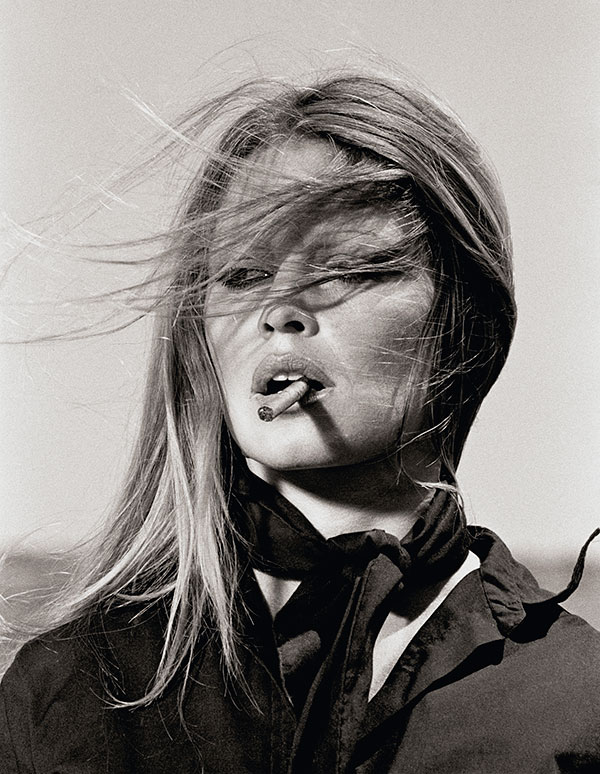 Conquering America
O'Neill received his first assignment in the U.S. at age 24. Upon arrival he was astonished to find so many celebrities who knew of his work and wanted to meet him. He was also one of the first to use a 35mm camera, while most other Hollywood photographers at the time were still using 5 x 4 and 10 x 8 large format cameras needing special lighting and hoods. "I could be finished with a session in an hour while they were still setting up," O'Neill recalls.
One of his favorite people to photograph was Frank Sinatra. O'Neill had worked with Sinatra's ex-wife Ava Gardner and she offered to write a letter on his behalf. "On the set of Tony Rome, Sinatra took one look at the letter and said, 'You're with me.' From that point on I had total access, both day and night, and took photos of him on and off for the next 30 years. It was then I realized the secret to being a good photographer was to blend into the background as much as possible."
Helping the Next Generation
As part of his legacy and to help out the next generation of photojournalists, O'Neill founded the Terry O'Neill Award in 2006 where photographers from all over the world compete for cash prizes and publication in The Guardian. The 2015 winner is Giorgio Bianchi from Rome, who travels to war-torn regions of Ukraine to photograph.
These days O'Neill continues to exhibit in galleries all over the world with iconic photos from over 50 years in the business. And he keeps finding more hidden gems. "That's another advantage of film," he says, "You don't throw out the ones you think you don't want, like you might with digital."
Many have asked him to teach photography classes, but O'Neill believes you can't "talk a picture and have it appear. I can describe how a picture was made, but a photo is a moment in life. It all comes down to confidence really."
Additional Terry O'Neill photos can be found on his Website, www.terryo.co.uk. His books include Eltonography, Celebrity, Terry O'Neill's Rock 'n' Roll Album, All About Bond, Legends, Terry O'Neill and Sinatra: Frank & Friendly.
LATEST VIDEO