The Right Tool For The Right Job: Finding Captain Nemo
"Where ENIAC is equipped with 18,000 vacuum tubes and weighs 30 tons, computers in the future may have only 1,000 vacuum tubes and perhaps weigh 1.5 tons."—Popular Mechanics, March 1949
The above quotation makes you wonder about the nature of predictions because a common fallacy is in believing that technology is always going to move in a straight line and not branch out to form a paradigm shift. Or sometimes people, as in the quoted magazine, just didn't know what was going on in the rest of the world. Bell Labs' John Bardeen, Walter Brattain, and William Shockley were awarded the Nobel Prize in Physics for research on semiconductors and discovery of the transistor effect in 1947. Yet even today vacuum tubes are not dead and there is a booming if small market in analog audio components. And in our neck of the woods, witness Harman's announcement of building a factory to make 35mm film cassettes. It might just be too soon to start chiseling film's tombstone—or not.
Color Fantasies 2 For Lightroom
Seim Effects' Color Fantasies 2 is a new collection of more than 100 Adobe Lightroom presets that are designed to add some pizzazz to your color photographs. This latest version was rebuilt to produce better workflow and improve ways of mixing different effects. It lets you leverage the subtleties of color in your original image files while mixing, matching, and adjusting the photographs to suit your style and needs. The presets are collected into five different categories of color tools and range from classic color to cinema-inspired tones.
All of the effects work independently of white balance and the original file's exposure, said to provide the maximum amount of control and seemingly endless number of combinations. Color Fantasies 2 is a fun product to use and is available for both Mac OS and Windows versions of Lightroom. As of this writing, it's available for $49 and any updates and effect refinements are free.
Plug-In Of The Month
Imagenomic's Noiseware 5 incorporates the fifth generation of Imagenomic's noise reduction engine. It not only looks different, it features plenty of improvements as well, including an updated algorithm that retains more detail and one that Imagenomic claims is 25 percent more effective. If you have a multi-core processor, the plug-in provides an up to 4x processing speed increase and has 64-bit compatibility on Mac OS and Windows computers. A new Preset Manager lets you have an unlimited number of presets in multiple categories with notes and import/export capabilities. There's even a new History control allowing for an unlimited number of history steps so you can backtrack if you go a few steps too far.
In addition to Photoshop support, there's a version for Apple's Aperture. Best of all, Noiseware 5 is free for licensed owners of Noiseware Professional Plugin 4 and earlier versions. You can add Aperture capability for $39.95. If you've never used Noiseware—it's one of my top go-to digital noise reduction tools—you can download a 15-day trial version, without watermarking, so you can try it with your own noisy photographs.
Advanced Camera Triggering
The Triggertrap Mobile Dongle ($24.99) tethers an iOS or Android mobile device to a digital SLR or advanced compact camera, producing dozens of different kinds of creative triggering functions. Using the free Triggertrap Mobile app, you can use your smart device as an intervalometer for time-lapse capture; Bulb Ramping Timelapse for seamless sunrise/sunset time-lapse sequences or HDR Timelapse that combines HDR and time-lapse techniques. The dongle leverages your device's on-board sensors to release the shutter; use the microphone to trigger at a set audio level, or a Seismic Mode that fires based on vibrations, bumps, or knocks. There's even a Metal & Magnetism Sensor Mode that can fire the shutter. You can even take a photo when Triggertrap detects a programmed number of faces inside the frame.
A DistanceLapse Mode relies on the device's on-board GPS chip to fire the shutter over predetermined distances and a Motion Detection Mode triggers the camera when motion is detected within the frame. There's even a Star Trail Mode that lets you take a series of long exposures in sequence to reduce digital noise. All of this is wirelessly controlled via a Wi-Fi network and is compatible with more than 280 cameras. The Triggertrap Mobile Dongle combines the capabilities of several expensive camera accessories into a single, affordable product.
Lost & Found
With all the gear that photographers lug around, important items can sometimes get lost. Hey, it's happened to me. To help get your stuff back, FinderCodes created a Quick Response Code based on a lost and found system that consists of adhesive labels, iron-ons, and hang tags that you can attach to your camera bag, SD card, camera, and pretty much anything you don't want to lose. Each tag hosts a unique QR code that when scanned by any smartphone connects you with the finder of your gear anonymously, making it simple and easy to reconnect if any of your favorite things go astray. The Electronics Lost & Found Kit costs $24.99 and includes one medium tag with stainless steel ring, for things like car keys or camera bags; one small tag with stainless steel ring, for cameras, binoculars, and radios; and five adhesive tags, for phones, computers, or tablets. All of the tags are made of durable materials that are water- and tear-proof. If you've ever lost any gear this seems like cheap insurance.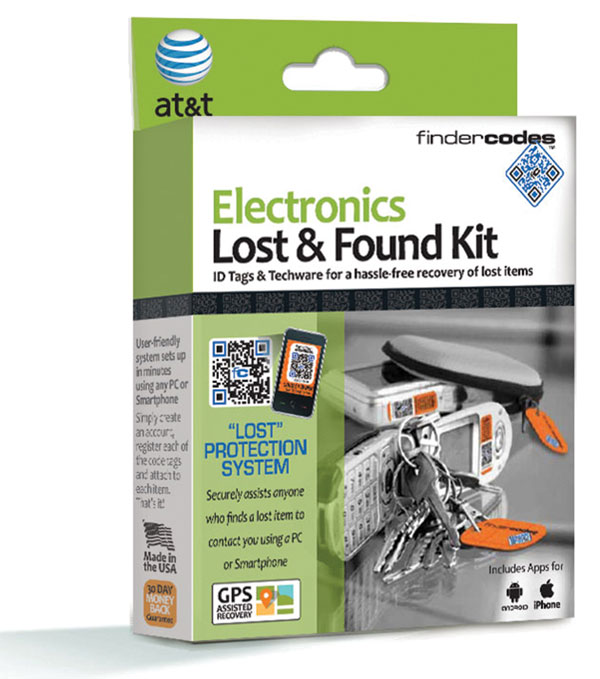 App Of The Month: Alt Photo
Those clever folks at Alien Skin Software produced Alt Photo, a photo app for Apple's iPhone that applies a wide range of analog looks such as vintage processes, including Technicolor and Kodachrome, to your photos. Alt Photo will also reproduce lots of different black-and-white styles that include everything from a scratched daguerreotype to grainy modern film.
Using Alt Photo is simple. Just snap a picture and choose your look. Photos can be shared with online services, including Facebook, Twitter, Instagram, Flickr, or e-mail. If you want to add a new look, all you have to do is open any of your recent photos and swap out the old style for a new one. As I write this, Alt Photo is free through the iPhone App Store.
Contacts
Alien Skin Software: www.alienskin.com
FinderCodes: www.findercodes.com
Imagenomic: www.imagenomic.com
Seim Effects: http://seimeffects.com/color
Triggertrap: https://triggertrap.com
FEATURED VIDEO