Great New Gear for Location & Event Photography: In The Air And On The Ground, These Tools Will Help You Get The Shot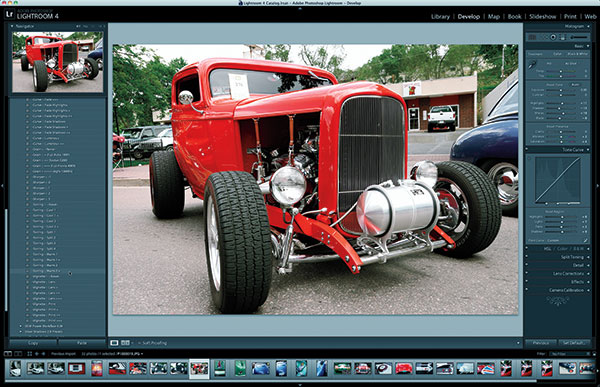 "A good snapshot keeps a moment from running away."—Eudora Welty
When I was a student at the Maryland Institute College of Art back in the film days, there was a bulletin board near the school's darkrooms where misplaced negatives were pinned. It was officially called "The Little Lost Negative Board" but someone had surreptitiously added, "Someday my prints will come."
That came to mind when a friend told me about a negative experience he had with digital capture of an event. He had attended a social function where he was photographed with an old friend. When the friend passed away shortly thereafter, he called the photographer requesting a print but the image file had already been deleted. "It wasn't important enough," he was told. It was important enough to Jerry but the photographer lost a sale and a potential future client.
When I photographed events on film, all the negatives were stored along with a set of contact sheets in an individual job folder. The sheath of negatives didn't take much space in a file drawer and all the storage materials cost maybe 50 cents. Along comes digital capture and that event now fills up gigabytes of hard disk space. So what's a thrifty photographer to do? Delete? Don't do it!
Digital storage is very cheap. Last year hard drives cost 5 cents/GB and while Google slashed cloud storage to $0.026/GB, who do you trust with your images when a client calls with a rush order? A hard drive stored in your office or the Internet?
Photo/Video Drones
There's lots of controversy with the FAA and other regulatory bodies about the use of what some people like to call drones but to me are simply radio-controlled aircraft that model aviation aficionados have flown for years. One of the coolest ways to create images and videos for outdoor events is to do a flyover using a photo drone like the Phantom 2 Vision imaging quadcopter from DJI Innovations. It's not exactly cheap: a Phantom 2 with a 14-megapixel Vision camera is $1299 and shoots 1080p 30 fps HD videos. A Phantom 2 with a mount for a GoPro camera is $959, but the results should wow clients and make you look like a hero. The remote control has a range of 0.6 miles and will automatically return to home if disconnected during flight. With a 25-minute flight time, Phantom 2's battery "lasts longer than any other drone out there today" but as with any location or event photography shoot, having a backup of the 5200 mAh lithium polymer battery ($129) is more than a good idea.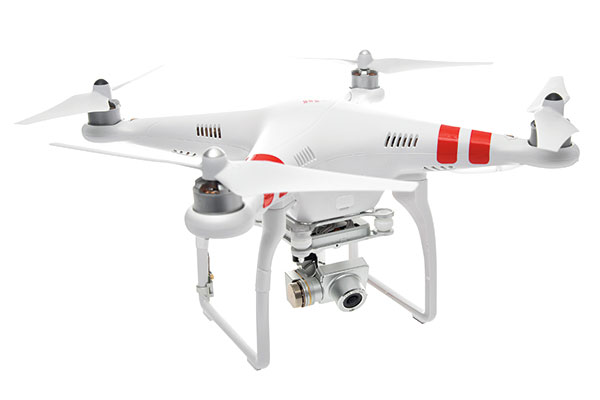 One of the least expensive ways to try a GoPro is with the $199 entry-level GoPro HERO3 White Edition that features video resolutions up to 1080p and 5-megapixel photos up to 3 frames per second. It has an ultra-wide-angle lens, is waterproof down to 131 feet, and can capture a series of time-lapse photographs at 0.5, 1, 2, 5, 10, 30, or 60-second intervals. Built-in Wi-Fi allows you to control the camera remotely using the optional ($79) Wi-Fi Remote and enables full camera control plus content preview, playback, and sharing with the free GoPro App.
Lightroom Presets of the Month
In the January, 2014, issue I mentioned Totally Rad!'s Replichrome Lightroom presets and now these folks have come up with Replichrome II: Slide, an expanded collection of presets for Lightroom and Adobe Camera Raw that brings the classic look of transparency film to digital image files. Replichrome II includes presets for all of the popular Fuji, Kodak, and Agfa slide films, many of which were discontinued in the late 1990s and early 2000s. Replichrome II contains 19 film emulations with 203 presets that are different from simulations found in Replichrome I. The new presets have Noritsu and Calibrated options, along with variations that apply different levels of contrast. And while as cool as these emulations may be, I really liked working with the Tweak Kit presets that let me add that extra touch with image-specific enhancements such as Darken Skies. Replichrome I and II are available now for $99 each. For a complete list of supported cameras, visit www.gettotallyrad.com/replichrome/faq/.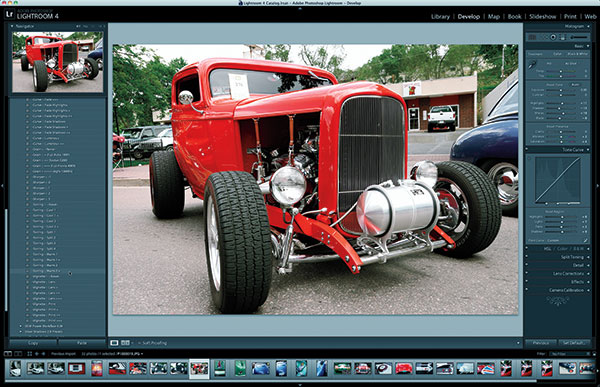 Color Me LED
Controlling interesting light is always a good idea for an event or location shoot. If you read my article on studio lighting gear in last month's Shutterbug, you might remember that Fiilex is a company whose LED lighting products have always charted new paths. Their Color Blender permits even front projection of colored light (3000K, 4300K, 5600K, Magenta, Yellow, Aqua, Cyan, Blue) from their P200 FlexJet LED light. It attaches to the front of the P200 via a bayonet mount and has a slot to attach barn doors and adds some of the qualities of a traditional studio light to the color emitting properties of the P200. With the Color Blender the P200 can be used to throw colored light wherever you need it, adding that special touch for event photographs.
Going Mirrorless in Style
One of the advantages of mirrorless cameras is their compact size. When going out for a shoot, you don't need to lug a heavy bag full of bodies and lenses. When attending a recent photo walk sponsored by MirrorlessPhotoTips.com, I stuck an Olympus E-M10 and two lenses in the Artisan & Artist ACAM-63 case. It's made from black cowhide, nylon, and PVC and measures 7.1x5.8x4 inches. The interior is soft Nylon French pile (terry) material with compressed urethane for padding. A detachable partition makes it easy to adjust depending on the camera or lens size. The inner case is higher than the zipper position so the zipper won't hit the camera body or lens when opening or closing. There's a pouch inside the cover for memory card storage with a Velcro tape so contents won't spill out. The elegant ACAM-63 is distributed by MINOX and sells for around $100.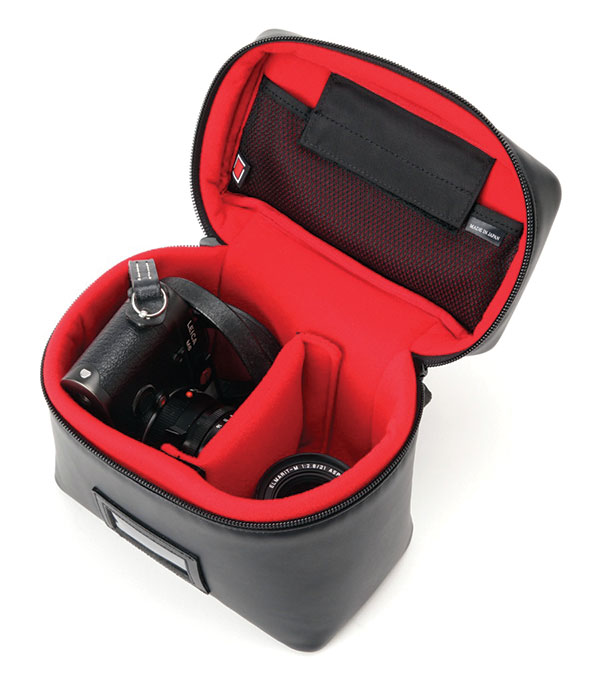 Audio is a Big Part of Video
With most modern SLRs and mirrorless cameras capable of high-quality video capture, more and more event photographers are integrating video into their services. If you want to improve the audio quality for your video capture, devices such as Panasonic's YAGH Interface Unit for the Lumix GH4 cost nearly $2000. For less than $200, Tascam's DR-60D 4-Channel Linear PCM Recorder has a form factor not dissimilar to a camera's battery grip. The DR-60D has a screw mount that lets it attach to the bottom of your camera. The DR-60D captures up to four channels, storing audio on SD or SDHC cards at 44.1, 48, and 96 kHz and bit depths of 16- and 24-bit. Channel 1 and 2 jacks accept mic or line level signals and are equipped with indicator lights to monitor input with independent gain control over connected microphones through 3.5mm stereo inputs.
Contacts
Artisan & Artist: www.artisan-n-artist.com
Fiilex: www.fiilex.com
GoPro: www.gopro.com
MINOX (Artisan & Artist): www.minox.com/usa
PhotoJojo (Phantom 2): www.photojojo.com/store
Tascam: www.tascam.com
Totally Rad!: www.gettotallyrad.com