Remember When Digital Cameras Used Floppy Disks? This Video Shows How They Stand Up Today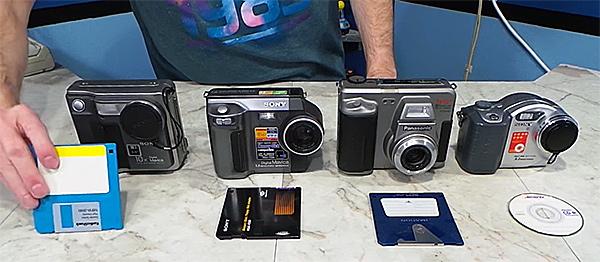 This video from The 8-Bit Guy is a heck of a lot of fun for those of us who remember using early digital cameras that recorded images and videos to floppy disks, super disks and CDs. Ok, we're showing our age but who cares?
Yes, it's the (in)famous Sony Mavica series and while we may laugh at these antiquated cameras now with their 570 × 490 pixels of resolution and their ability to record six, count 'em, six images to a floppy disk, they're actually not as dated as they might seem. The 8-Bit Guy – aka David Murray – puts them through some basic shooting scenarios and finds the images to be…well…not totally terrible.
If that doesn't sound like a ringing endorsement, watching him shoot with these modern relics will likely take you on a pleasant trip down memory lane. Bonus points for anyone who remembers what "Mavica" stands for without watching the video.
FEATURED VIDEO