Photo Accessories from RucPac are Laser Focused on Photographers' Needs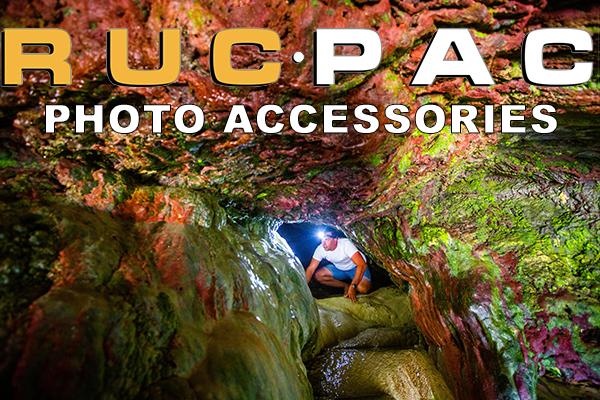 Using a hard shell case to protect sensitive camera gear has its advantages—until you try to carry it for a few miles over rough terrain. So professional photographer Laurens Parsons, founder of RucPac, invented the Hardcase Strap system that effectively turns your hard-sided case into a backpack. This is just one of the many useful and innovative products in the RucPac photo accessory stable.
Not yet a household name in the US, RucPac first appeared on our radar back in 2015 when we were doing a story about cold weather accessories. Lo and behold, it's 2023 and we're still using the RucPac gloves we bought eight years ago.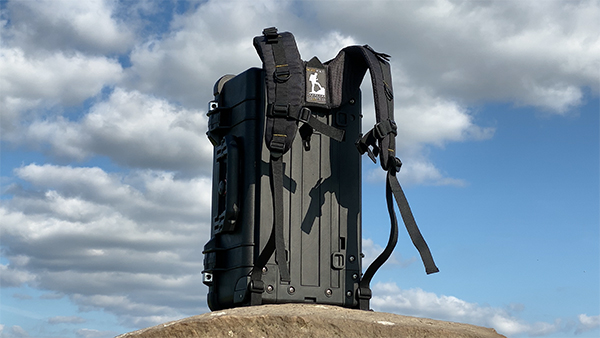 RucPac Pro Hardcase Strap for any Hardcase
Call it a Backpack Harness if you will, RucPac Pro Hardcase Strap effectively converts almost any hardcase into a backpack. It's compatible with many models from Pelican, Peli, SKB, Nanuk, Seahorse, HPRC, Max, B+W, Explorer, Vanguard, Rimowa, Away and Zarges.
Standard RucPac Hardcase Strap
The Standard RucPac Hardcase Strap is for wheeled hard cases.
Because a shell-type case itself is hard, and would otherwise be rough on your back, the Hardcase Straps have abundant padding in the shoulder area and straps where the weight is distributed. Even when the strap system is in attached to a case, you can access the contents and roll the wheels. Also, the strap attaches and detaches quickly and can be stored easily inside the case.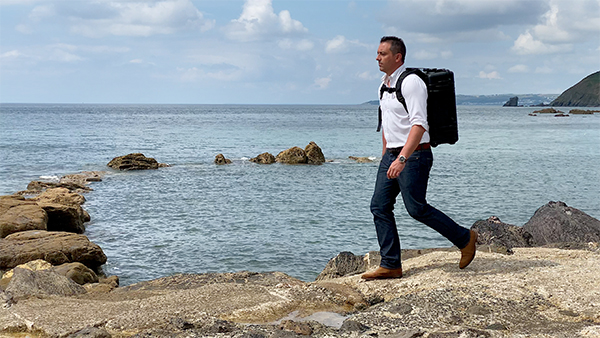 This video on YouTube tells the story best.
The RucPac Pro Hardcase Strap ($149) and Standard Hardcase Strap ($99) can be ordered from RucPac.
RucPac Focus, Tech & Halo Professional Headlamps
Three styles of high-quality, impact and weather-resistant headlamps from RucPac, the Focus model has a maximum output of 1000 lumens and features a focusable beam. It runs on 4 AA-size batteries for 6 to 24 hours depending on use. It tips the scale at 200 grams (7 ounces).
The RucPac Tech model headlamp delivers 300 lumens and includes a red light to preserve night vision. It operates on 3 AAA-size batteries and weighs just 100 grams (3.5 ounces).
The light-weight Halo pushes out 200 lumens and weights but 50 grams (1.8 ounces). If you ever have to change a tire in the dark, you'll be very happy you keep a Halo in your car.
Focus costs $99. The Tech headlamp sells for $49. Halo headlamp is $39. All can be ordered from RucPac.
RucPac Professional Tech & Extreme Tech Gloves
Perfect for photographers (including smartphone photographers) RucPac gloves are designed for operating tech equipment. They are touchscreen compatible and communicate sensory feedback. Both versions feature rubberized palms for better gripping and weather resistance.
The Extreme Tech gloves are mittens that open to expose gloved or bare fingers. You can wear Professional Tech Gloves inside Extreme Tech Gloves for extra cold weather protection.
Available in three sizes (see website for measurements), RucPac Professional Tech Gloves cost $39 and are available on Amazon. RucPac Extreme Tech Gloves are $59 and can be ordered from Amazon. You can also order directly from RucPac.
Worldwide shipping from RucPac is free. Note that RucPac uses PayPal's secure payment system to handle orders (you do not need a PayPal account) and PayPal's currency exchange rate for international orders. RucPac is headquartered in Wiltshire, UK.
Become a Member of the Shutterbug Community
Register for a free account. Sign up for our newsletter. Spend five minutes (or less) uploading your best shots once every week or so. Potentially become a Shutterbug Photo of the Day winner. Enjoy viewing the fantastic work being done by thousands of photographers all over the world—and add your images to the enduring collection.
—Jon Sienkiewicz
(As an Amazon Associate, Shutterbug earns from qualifying purchases linked in this story.)