Nikon AF-S Nikkor 105mm f/1.4E ED Lens Review
There's no more iconic focal length in Nikon folklore than 105mm. I remember the day in the 1980s when I purchased the legendary Nikkor 105mm f/2.5 lens (at prices that seem ridiculously low these days) from Denver's Robert Waxman Camera and thought I'd finally made it. I felt some of that same rush of excitement when I picked up the new AF-S Nikkor 105mm f/1.4E ED lens ($2,196). While designed for FX (full frame) Nikon F-mount SLRs, it can also be used on their DX cameras that use APS-C-sized sensors, where it produces a 157.5mm equivalent field of view.
To minimize chromatic aberrations and color fringing, the lens's optical design uses three extra-low dispersion glass elements with a Nano Crystal Coat applied to reduce flare and ghosting. For protection, a fluorine coating is used on exposed elements. The Nikkor 105mm f/1.4E ED features Nikon's Silent Wave Motor, which produces smooth, quiet autofocus, along with the ability to manually override by using the M/A switch on the side of the lens.
The new lens's internal focusing design maintains the same overall length while letting you focus as close as 3.3 feet. The fast maximum aperture enables depth-of-field control for selective focus or when shooting in low light. (More later.) The electromagnetic aperture control in the Nikkor 105mm f/1.4E ED accompanied by a rounded nine-blade diaphragm produces faster continuous shooting rates while delivering pretty good bokeh when shot wide open or nearly so.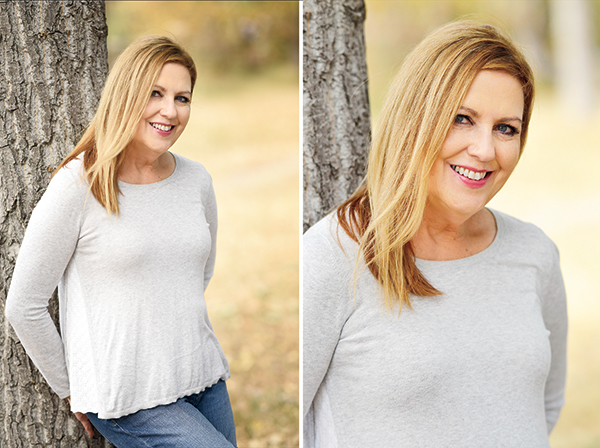 Build & Design
It's a widely held belief—perhaps ingrained into the American psyche—that "bigger is better." Why not? And if you agree, you're gonna love Nikon's AF-S Nikkor 105mm f/1.4E ED lens. It measures 3.72x4.17 inches, which doesn't sound all that large but is, uses 82mm filters, and weighs 2.17 pounds.
Although I hate to give my standard speech about using protection filters, I will. Instead of the 52mm thread on my old, beloved 105mm lens, this lens uses an 82mm filter. While purists may disagree, this is still a $2,200 lens and fitting it with Nikon's own Neutral Color NC Filter ($139) is more than a good idea. Nikon includes an HB-79 lens hood and I recommend using it outdoors not just for protection but that large glass element up front could attract flare, so why not head it off at the pass. People who like to take care of their equipment, and I know not everyone is of that mindset, will also want to use the included CL1218 soft lens case.
My friend Marvin, a carpenter and Nikon user, pointed out the "Made in China" label on this lens. "I guess everything is these days," he said. I will admit to being somewhat surprised, not so much if this were a kit lens, but for a lens of this quality and price. The takeaway is that I had already been using the lens for several days and never noticed that label nor did I once think the lens was anything but of the highest quality construction. So there's that.
Real-World Tests
I got to use the Nikkor 105mm f/1.4E ED lens with several cameras, including a Nikon D5100, D3, and D810. At 1.2 pounds the lightweight D5100 becomes as nose heavy as driving a Dodge Viper but was nevertheless a tidy package and I was surprised how well it handled. If you're shooting one of the APS-C sensor Nikons and aren't put off by the 157.5mm equivalent field of view, you'll be as delighted. Undecided? Look at the difference in coverage between my portraits of my wife Mary shot with a D5100 and a D810 at the same location in McCabe Meadows. The Nikon D3 was clearly at the Papa Bear end of the spectrum with the Goldilocks award going to the Nikon D810 (1.93 pounds) that seems well matched to the 105mm lens and it's full frame, too.
My first outing was in Old Town Parker, Colorado, where I photographed a well-laid row of bricks on the wall of a former bank. Few of us get (or want) to photograph a brick wall but, as Pink Floyd once sang, you can learn a few things from a wall. What did I learn? Not surprisingly, the sweet spot for the Nikkor 105mm f/1.4E ED lens is at f/8 and was intensely sharp edge to edge and corner to corner. Wide open there was noticeable vignetting in all four corners, not that many portrait photographers will mind. (If you do, the PixelGenius PhotoKit will fix it nicely.) Sharpness, on the other hand, was just as good at f/1.4 as at f/8. Because of possible minute variations in lenses, discerning shooters may want to run tests to see what aperture with their camera minimizes vignetting.
In a rental studio I used a Nikon D3 to make a portrait of a mother and her 4-year-old son. When handheld, this combination of a 2.7-pound D3 with a Kirk BL-D3 bracket was a handful, at least for me, but using a tripod would not be the best option when photographing young children. What I liked about the 105mm focal length when used with a full-frame camera such as the D3 is how the perspective and angle of view is perfect for a two-shot portrait like the one shown.
For a couple of reasons, the available light portraits I made were shot with the Nikkor 105mm f/1.4E ED lens at the widest aperture possible. First, I wanted to see how well the lens performed under wider apertures. Answer: fabulous. Second, I wanted to prove that the lens is not just for headshots.
While at McCabe Meadows I photographed Mary full length while standing on the footbridge over Cherry Creek. The fast aperture gave me plenty of control over depth of field, allowing me to place her within the range of sharpness while the bridge and background went soft. And yes, the 105mm f/1.4E ED is a great headshot lens as well. Modesty prevents me from including portraits of myself made by Cliff Lawson showing his creative use of depth of field when shooting at maximum apertures or nearly so. If interested, you can see his different portraits of me in the Bio sections of joefarace.com and joefaraceblogs.com.
To me, this is an extreme lens so I wanted to see how it would perform under extreme low-light conditions, so Mary and I went to Parker's O'Brien Park at night to see how it did under what pundits used to call "available darkness." The combination of the 105mm lens and the D810 was often slow to focus under these conditions. Were the images sharp? Sometimes, as in the example shown shot at 1/25 second in Aperture Priority mode nearly wide open, but sometimes not because of camera movement at slow shutter speeds. I can understand why Nikon didn't want to have VR image stabilization on the lens because of adding to its bulk or already steep price. Tip: If you're used to shooting under extreme low light, using higher ISO settings—greater than the 1600 I used—or a monopod will be in order. The best solution may be to manually focus, made easier with the bright viewfinder produced by that fast aperture.
For a change of pace, I took the D810 with the 105mm f/1.4E ED lens to a Cars and Coffee event in Parker and shot some images that clearly demonstrated the versatility of the lens beyond headshots and portraits. The show was less crowded than normal but photographing events like this, with the cars parked close together and the hoods often raised, can be a challenge so I focused on details. With people often stepping in front of me, the 105mm's fast focus under these lighting conditions proved to be an asset I had not expected. In fact, I shot more images during the first hour of the show than I typically do at this monthly event. Clearly the Nikkor 105mm f/1.4E ED was doing the job. I also took it with me for a walk along the Cherry Creek bike path to make a few fall color shots and it proved its flexibility by enabling me to get some nice shots of leaves changing color.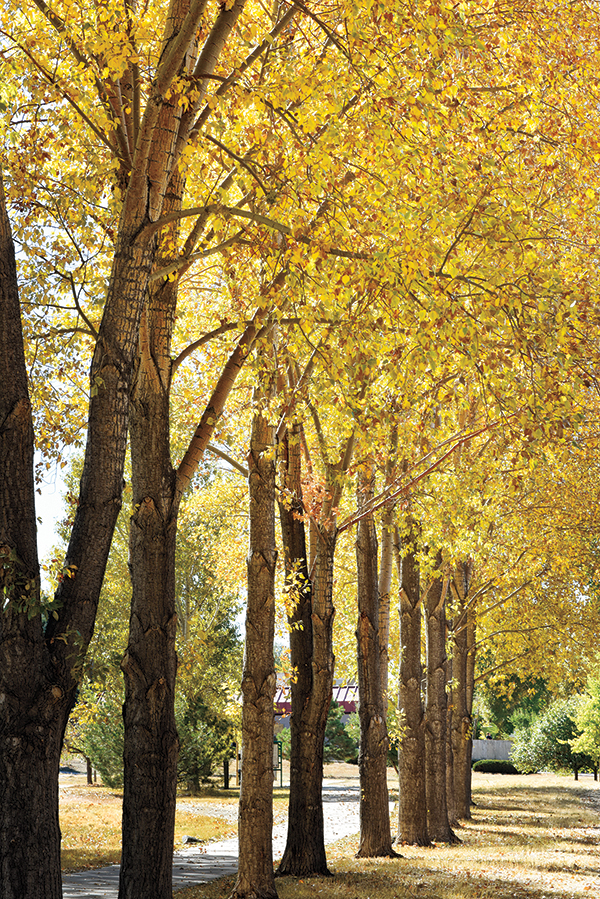 Conclusion
During the time I tested the AF-S Nikkor 105mm f/1.4E ED, I found it to be a versatile lens that's useful for portraits and many other subjects. It has reasonably quick autofocus under window light conditions, as in the portraits Cliff Lawson made of me, but not so much when it gets really dark. The lens may be sluggish to focus in low light but at the same time it's also accurate. Oxymoron? While not for the weak of wrist or wallet, the Nikkor 105mm f/1.4E ED lens is an incredibly well crafted and designed optic that in the hands of the artistically-minded portrait photographer should produce spectacular results that can't be captured in camera any other way.
Thanks to Nicole Solino, Cliff Lawson, and Mary Farace for the loan of the respective Nikon camera bodies that are referred to in the captions. Many thanks also to everyone who helped by posing for the portraits shown. My first "good" camera was a Nikon F2 and I shot with Nikon film cameras until the coming of digital. If you would like to see the specific gear that's tucked away in my gear closet, please visit joefarace.com or joefaraceblogs.com and click "Gear."
FEATURED VIDEO