NEW: WotanCraft Genuine Leather Camera Straps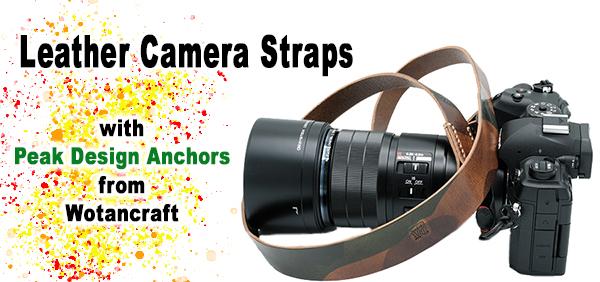 WotanCraft, maker of handsomely designed camera shoulder bags, photo backpacks and accessory pouches, recently introduced a lineup of finely crafted leather camera neck straps and wrist straps. They're all available now in a variety of colors and styles, including a series that features Peak Design Anchor Links.
It's no secret that WotanCraft is one of our favorite brands of camera bags. Check our recent review of the updated Pilot series to find out why. WotanCraft also manufactures versatile bicycle bags and watch straps, and now—luxury leather camera straps, both neck and wrist.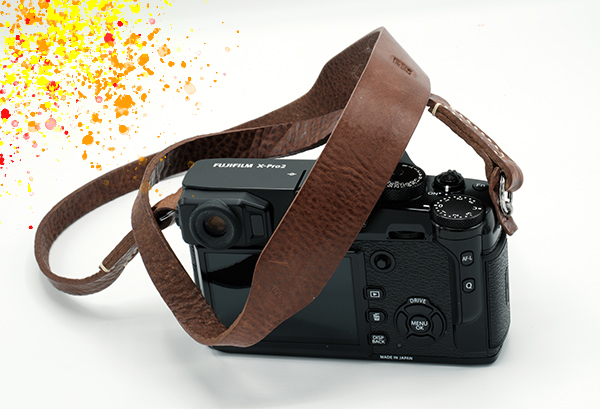 WotanCraft Full Leather neck straps and wrist straps are available with Cura split rings (high-quality Japanese O-shaped rings) and Peak Design Anchor Links. Choose from a selection of tapered neck straps and narrower straps that are of uniform width.
WotanCraft Hand Aged wrist straps are available in a wide assortment of colors with either Cura split rings or Peak Design Anchor Links.
Prices range from $49 to $129 and they can be ordered directly from WotanCraft.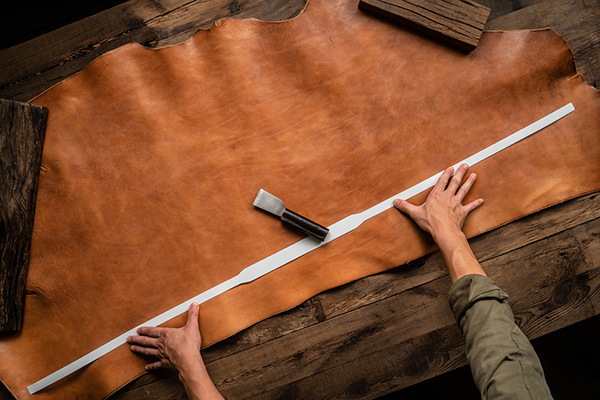 Premium Whole Cut Leather & Premium Craftsmanship
WotanCraft leather neck and wrist straps are made using the "whole cut" method similar to the process used in the production of luxury hand-sewn leather shoes. Straps are cut from an entire piece of vegetable-tanned leather through only one cut. This more costly method requires fewer stitches and presents the beauty of the leather grains and texture in the most natural and beautiful way possible.
Choose the Best Connectors
Made in Japan, Cura split rings are polished for more than 20 hours to ensure that each individual ring has an extremely smooth surface. Through time and use, the rings gradually reveal the original color underneath the chrome plating, giving your camera a retro vibe.
Peak Design Anchor Links are widely popular throughout the world and are the logical choice if you're already into the PD system or need the ability to quickly release the strap to attach your camera on a tripod or gimbal. They're also perfect if you plan to use one strap with multiple cameras.
Rounded Edges
All WotanCraft leather straps are handcrafted and painstakingly fashioned. All go through a burnishing process similar to the iconic WotanCraft wristwatch straps. Experienced craftsmen apply leather burnishers under exact pressure to ensure that every part of the strap is smooth and comfortable and looks its best. You can feel the difference and easily see it from a distance.
Saddle Stitching
All neck and wrist straps are double-needle saddle stitched for strength and beauty. Thick linen threads are used to prevent sweat corrosion and are waxed to avoid frizz. The hand sewn saddle stitch method is stronger and more reliable compared to machine-stitched leather techniques.
In the Field
We were able to test run both the wrist straps and neck straps and it was sheer delight. The straps are ruggedly handsome and very comfortable to wear. It's obvious that great care and attention to detail guided their fabrication.
The option of using the popular Peak Design Anchor Links was a huge benefit. In our case, we already use the PD system, so attaching the WotanCraft leather strap was as simple as press, slide, pull tight.
The camouflage color tapered neck strap with PD Anchors was our leather of choice, as it's durable, comfy and strong. The WotanCraft Hand Aged leather wrist straps are also a joy to behold and equally comfortable and secure.
Conclusion
There is something about genuine, beautifully crafted leather that says, "highest quality." The WotanCraft genuine leather neck and wrist strap collection is a good value; the prices are fair and the quality of workmanship is impeccable. We can't imagine one ever wearing out. Highly recommended.
—Jon Sienkiewicz