Book Reviews
one2one; Introduction by William Hannigan; teNeues; 216 pages; $55; (ISBN 3-8327-9100-0)
Featuring portraits of celebrities like Drew Barrymore, Nicole Kidman, and George Clooney this title explores the deeper side of the relationship between photographer and subject. The 78 images were created by talented photographers Mark Seliger, Mathew Rolston, and James White among many others. This fine collection serves as proof that when an artist has the trust and confidence of the subject the work produced can be awe inspiring. The informative text is taken from the point of view of the artist as well as the subject and is presented in English, German, French, Italian, and Japanese.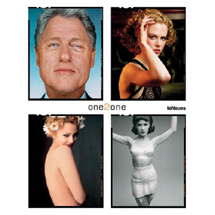 Indian Larry; by Timothy White; Cycle Media; 192 pages; $49.95; (ISBN 185894-334-5)
This book contains a collection of 140 fine art portraits and documentary style images of renowned motorcycle builder, stuntman, and actor "Indian" Larry Desmedt. Photographer Timothy White has been a master celebrity portrait photographer for more than 20 years. His high level of skill and expertise have allowed White to capture the true rebellious soul and artistic fire of Indian Larry by providing the reading with an intimate look at his life as well as his amazing motorcycle creations. The proceeds from the sale of this book will be donated to the nonprofit organization, City Harvest which is dedicated to ending hunger in New York City.
Tulips; by Peter Arnold, foreword by Sir Elton John; teNeues; 128 pages; $50; (ISBN 3-8327-9090-X)
Fine art photographer Peter Arnold has a great talent for capturing the delicate beauty of flowers in the most dramatic fashion. With his keen artistic sense, he makes good use of shape and color to create images that are either a minimalistic study in form or a brilliant explosion of vibrant colors. This title begins with a foreword by Sir Elton John who prepares the reader for the visual delights of this breathtaking collection of 128 images.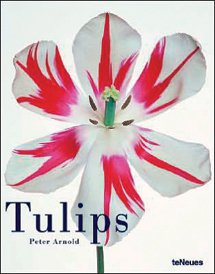 The Adirondacks; by Carl Heilman II; Rizzoli; 224 pages; $16.95; (ISBN 0-8478-2709-9)
Photographer Carl Heilman II has spent over 30 years hiking, canoeing, and skiing his way through the Adirondack Park. His adventures have presented him with magnificent opportunities to capture the majestic beauty of the park in ways that few have seen it before. This book was crafted from a collection of 160 images of lush meadows, rolling rivers, and deep forests dressed in the rich colors of the four seasons. This book is a delight for the eyes and a treasure that you will want to explore time and time again.