4 Handy Gloves for Winter Photography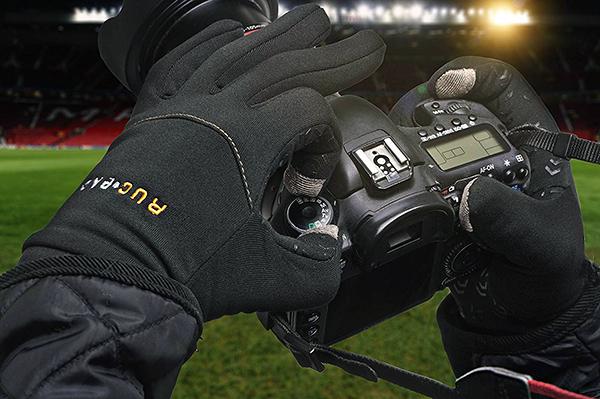 When it's cold outside, our bodies know it. If you're like me, the agony travels from your fingers to your toes and from your ears to your nose. In that order. Warm boots, hats and earmuffs are not obstacles to creativity, but how can you use a camera with gloves on? To find out, read on…
Two of my bad habits—photography and fishing—require me to expose my paws to extreme weather on occasion. I often get so caught up in what I'm doing that I lose all track of time—as well as the feeling in my phalanges (that's doctor talk for "fingers"). Luckily I stumbled upon a pair of army surplus rifleman's gloves early on. They've surely saved my digits.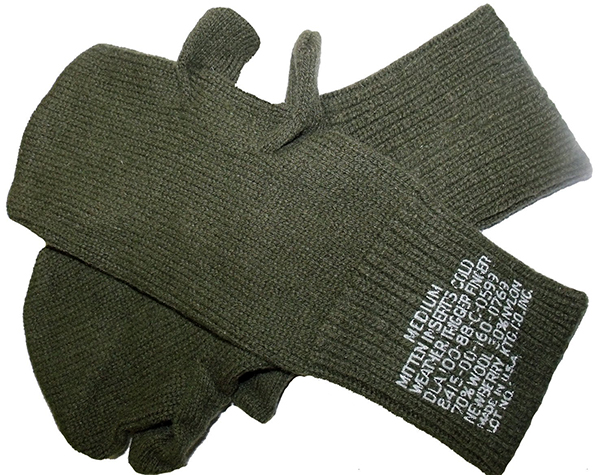 U.S. G.I. Trigger Finger Mitten Inserts (2-Pack)
These are genuine US military, and new—i.e., never issued to a Warfighter. They are very simple in design and are intended to be used inside a heavy, specialized mitten; however, they're also very functional by themselves. There are separate channels for the index finger and thumb (on both hands) and of course you can slip those fingers back inside to warm with rest of your fist. They are 70% wool and 30% nylon, and if you're sensitive to wool you may find them on the scratchy side of smooth, but—hey!—they're killer cheap! A two-pack costs $7.36. That's like a buck-eighty per glove. Cheap enough to keep a spare pair in your car. Tip: snip the end off of the index finger and thumb tubes and you'll find it's really easy to operate a camera or fishing reel.
Buy on Amazon, $7.36 for two-pack.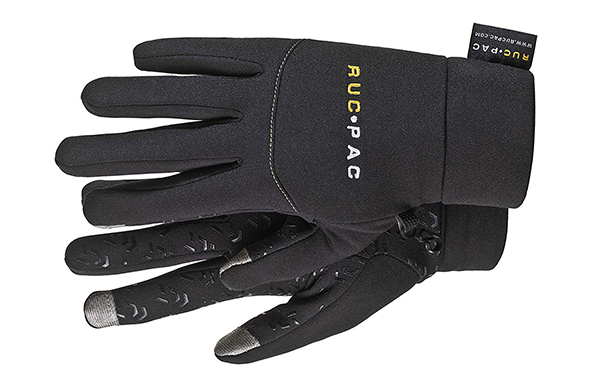 Rupac Professional Tech Gloves
In stark contrast to rough and scratchy army gloves, the Rupac Tech Gloves are soft, supple and really a pleasure to use. They are specifically designed for operating cameras and other technical equipment. They're compatible with touchscreens (including your iPhone) and have a slight texture on the palm to improve gripping capability. They're also very warm and quite comfortable to wear while driving. I won't say they provide as much dexterity as a surgeon requires, but they're one hell of a lot more responsive than my 100% cow leather gloves. Not cheap, they seem to wear rather well though. I have been using a pair off and on since Thanksgiving and they look like new. In fact, I'm wearing a pair right now and can still type my normal, blazing 38 words per minute.
Buy on Amazon, $39.99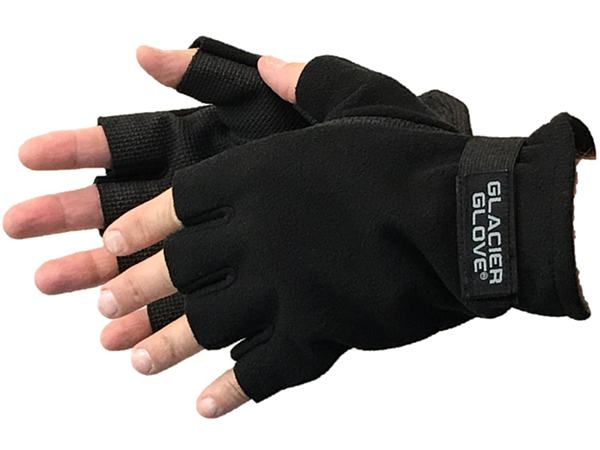 Alaska River Series Fingerless Glacier Gloves
Glacier Gloves are your basic fingerless design but they're made of neoprene so they offer better performance in wet environments. That makes these better gloves for fishing than photography, but they're plenty good for either. They feature a sharkskin textured palm and a Velcro-style wrist cinch. Available in basic black, they're quite warm and highly recommended to folks who want a comfortable, affordable fingerless glove but have an aversion to sheep fur.
Buy on Amazon, $10.70 (for Large – price varies with size)
Fox River Ragg Wool Fingerless Gloves
I own several pairs of Fox River gloves, and I wrote about them here in 2015 ("Easy Photo Tip: How to Keep Your Fingers Warm During Winter Photography"). I keep them in my winter coat, fall jacket and M65 Field Jacket. Like others listed above, Fox River gloves are traditional fingerless design and constructed of 85% wool, 15% nylon. By sliding the exposed parts of your fingers up into the main section of the glove, your entire hand stays nice and warm, even if the fingerless look makes it appear you have a Snapper Mower manicure. The cuffs have a little spandex interwoven to keep them snug, and the palms are speckled with rubber dots add assure a solid grip. They're described as "Ragg Wool" and I don't know whether or not that has anything to do with it, but they are not as coarse or abrasive as my military surplus gloves. The wool must be from vegan sheep.
Buy on Amazon, $15 (for Large – price varies with size)
(As an Amazon Associate, Shutterbug earns from qualifying purchases linked in this story.)
—Jon Sienkiewicz
FEATURED VIDEO