You Think Your Job is Tough? This Crazy Photograph of a Multitasking Photo Mom Just Went Viral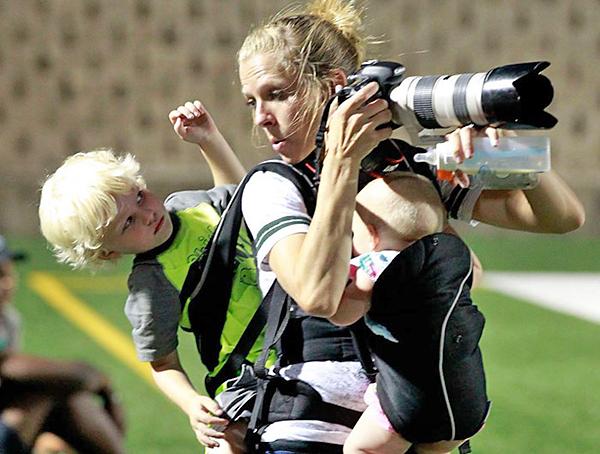 Some folks say motherhood is the toughest job there is. But if you throw in the added responsibilities of a sideline photographer, well, then you have something even more challenging.
Last Friday Dallas Morning News photographer John F. Rhodes captured this astounding image of Melissa Wardlow shooting a high school football game with one of her kids strapped to her back and another hanging off her chest. Look closely and you'll see she's operating her DSLR with her right hand, while holding a baby bottle in the left.
According to the multitasking mom, this was "just a normal day" in her life as a mother/photographer. Others seem to disagree, as this image has gone viral after being shared on the Dallas Morning Herald Facebook page.
It now has over 18,000 likes and counting. See the image below for complete technical details.
Wardlow explains, "I started taking pictures before I had kids, and I was on the sideline when I was pregnant." In other words, "why stop now?"