Yosemite Requires a Vehicle Permit to Photograph This Year's Spectacular Horsetail Fall "Firefall" Event
Millions of people from across the globe visit Yosemite National Park every year, many of whom are photographers eager to capture the natural splendors that California's park has to offer. And when the stars align for two weeks in February to light up Horsetail Fall, a spectacular event occurs, making the water look like lava flowing from a volcano.
Because this striking sunset phenomenon is so popular, the park is requiring a vehicle access permit from February 12-26, "to provide a better visitor experience and to address safety concerns." Reservations for 250 parking spots are available online from the Ansel Adams Gallery in Yosemite, and once you register you must pick up your permit at the gallery on the day of your visit.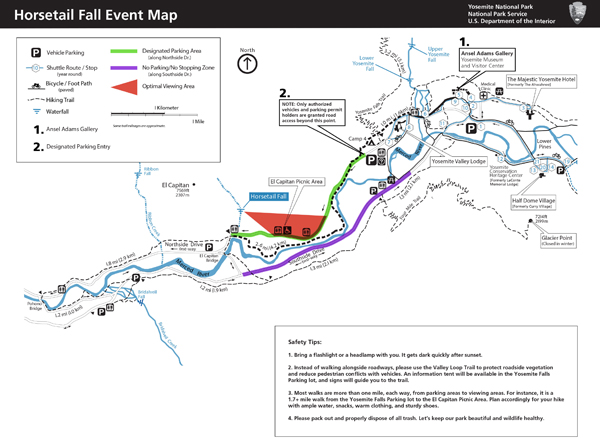 There will also be at least 50 first-come, first-served permits at the gallery every day of the event. You can also reach the falls by shuttle bus or on foot if you don't obtain a vehicle permit.
Details are available on the park's Horsetail Fall webpage. You can also pick up several good photo tips by visiting this page devoted to photographing the stunning Firefall event.