Watch How Michael Paul Smith Created Realistic 1950s Scenes Using Miniature Model Cars (VIDEO)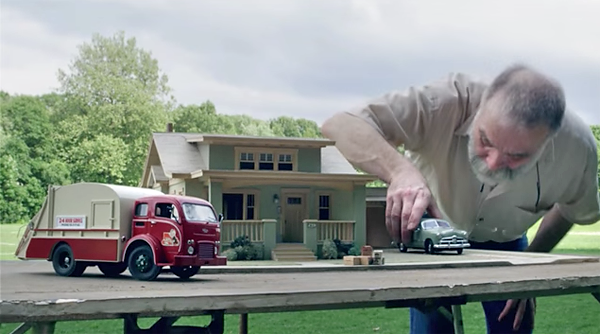 Michael Paul Smith is both an artist and a photographer (and a self-proclaimed recluse) who used his ingenuity, model-building expertise, and some miniature model cars to create these very realistic views of the small towns he recalled from his childhood. The short video below from DeMilked illustrates Smith's project (and includes the perfect soundtrack for kicking off your work week).
The video footage was shot by Animal Studio, and there's a longer film from National Geographic's Short Films Showcase, in which Smith reveals a bit about his life and the backstory for this interesting project.
The National Geographic Short Films Showcase is a curated collection of captivating documentary shorts from filmmakers across the globe, and you can see more and subscribe here.
FEATURED VIDEO