Was Nature Photographer Carleton Watkins the Original Ansel Adams? See for Yourself (VIDEO)
Born in 1829, Carleton Watkins was perhaps the greatest of early American Western photographers, yet his images are largely unknown today. His photographs of Yosemite Valley and throughout California's Sierra Nevada mountains have been compared by some to those of Ansel Adams that followed.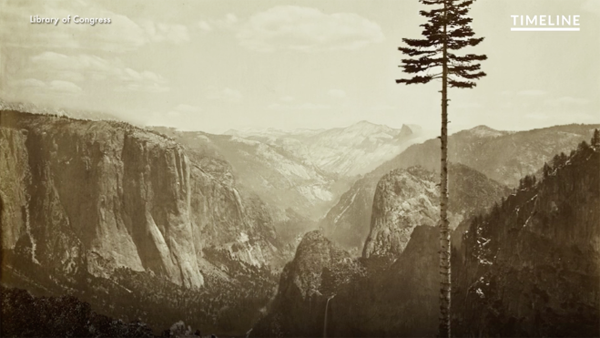 In the video below you'll see some of Watkins' most iconic work. Despite his relative obscurity today, Watkins' images have been credited with influencing Congress and President Lincoln in the preservation of Yosemite Valley, which remains one of our country's greatest natural treasures.
In addition to his photography in the foothills and mountains of California, Watkins also extensively documented early San Francisco, the Mendocino area, and California's gold-mining regions.
You can see more images by Watkins on this website devoted to his work, and don't miss our earlier story about the life and legacy of this pioneering photographer.
FEATURED VIDEO