Want Better BOUDOIR Photos? Don't Forget Facial Expressions (VIDEO)
Boudoir photography is really popular theses days, and we're going to let you in on a simple pro tip for more pleasing results. Being just another form of portraiture, it's odd that many less-experienced photographers ignore what most portrait artists consider essential to their work.
As accomplished pro Yuliya Panchenko says, "Facial expressions are almost always neglected, but they're an important part of the posing process and they carry a big responsibility in the final image." So while a primary goal of boudoir photography is to accentuate a model's flattering curves, ignoring her face will likely result in disappointing images.
Panchenko says her popular YouTube channel "is the largest and most complete nude and boudoir photography educational platform on the web." It's hard to disagree with that claim when you see the abundance of powerful lessons she provides.
In today's quick episode Panchenko demonstrates seven easy-to-emulate facial expressions she uses all the time. If you think of the process as "facial posing," just as important as the body poses you ask your model to make, compelling images are right around the corner.
Panchenko stands in for a model in this simple five-minute lesson, while demonstrating how to direct a subject to achieve a variety of flattering expressions—from happy, naughty, flirty, and innocent, to sensual, and sexy. So the next time you shoot boudoir photos, pick one or more of these facial poses that best fits with your model's essence and attire.
As she says, "people's faces change in different situations, depending upon their mood. As photographers we need to find the best facial expressions to convey a subject's personality and the look they desire."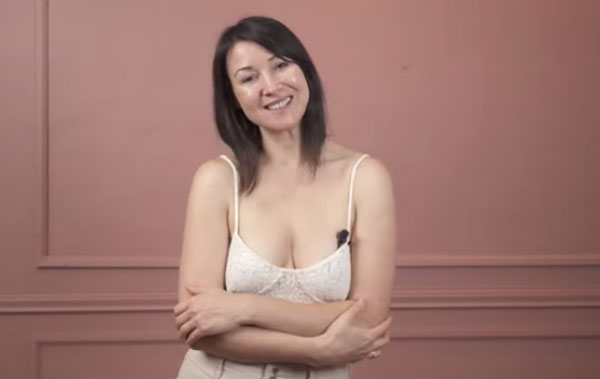 You can find numerous instructional videos regarding this genre of photography on Panchenko's popular YouTube channel. So if you're interested in better results be sure to take a look.
You may also want to check out the seasonal boudoir tutorial we posed from another pro earlier this month, explaining how to shoot boudoir photos in the snow while keeping the model safe and warm.
FEATURED VIDEO